Help Children Give Mom the Mother's Day She Deserves
Lori Little

Hope & Help for the Single Mom

2004

3 May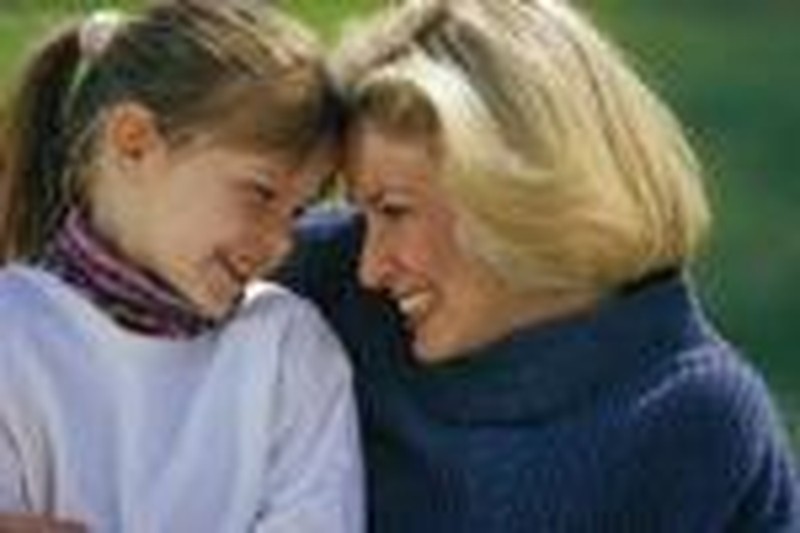 "Mom, I wish I had a present for you today" my son said to me on Mothers day. "It's all right son, you are my present every day of my life" was my response back to him. "I know mom, you tell me that every day, but I still wish I had something to give you on Mothers Day".
As mothers, we don't need expensive gifts, or anything at all to make us happy. After all, what could ever replace the beautiful gift that God gave us when He gave us our children?
Even though Mother's Day is a man made earthly day, and our responsibility as mothers is to drive our children to God, not the world, the children get excited about a special day like Mother's Day. Mothers mean so much to children. In most instances, they are the main caretaker of the children in the family. They provide the love, support and nurturing that molds and shapes a child's life.
Mother's Day in the home of a single mom is not your average Mother's Day. The children don't usually coming running into mom's room with an armful of presents with dad following behind to treat her to breakfast in bed with a rose on the tray. Most single mothers hear the same thing that I did from my son and have to think of some kind of response to help cover their pain and the pain of their children. I truly believe that the children suffer the most on days like this for they are still too young to understand what the love of a mother is really all about.
Look at Mother's Day differently this year. Look at if from the eyes of a child of a single mom and try to visualize what may be happening in their little world right now. Imagine what it would be like for them if for once, they had a little present or gift for their mother on Mother's Day this year. Imagine the excitement they would feel as they bounced into their mother's room, giggling with joy, wrapping their little arms around her neck, and saying in their happy little manor, "Cover your eyes mommy, don't peek." Imagine their happiness when they lay a little present on mom's lap that they got just for her. Imagine what they would feel like when they get to say "OK, mom, open your eyes".
I remember what that time was like for my son when that finally happened for him on Mother's Day. I remember him taking his little hands off of my eyes and finally being able to say, "Surprise Mommy, open it up!"
His little eyes were as wide and bright as stars in the sky and his smile was from ear to ear. He was jumping up and down saying "Open it up mom, open it up!" You see, this joy came for my child that day because a friend of mine heard my son say at one time that his mom never got anything for Mother's Day. She took him out shopping and got a beautiful candle and helped him wrap it up to give to me. She must have done it right before Mother's Day though for I can't imagine how my son could have possibly kept a secret like that after seeing the excitement from him.
Well, it is right before Mother's Day now and you have the opportunity to impact the life of a child of a single mother this year. By reaching out to a child this year, you could help that child have a wonderful Mother's Day. It may be the first happy Mother's Day they have ever had.

There are several things that you could do this year to help. You could help a child make something for their mother, for that is a treasure to a mom that lasts a lifetime. Or you could shop for them and help them wrap up a gift, or take them out shopping. The fun will be to see if the children can contain their excitement and not let their mom know. If you need a gift idea this year, Hope & Help for the Single Mom has a CD series called the "21 Principles of a Healthy Single Mom." Principles 1-5 are available now and come in a beautiful case that any mother will love. www.hope4singlemoms.com.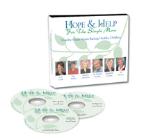 Dr. Charles Stanley says of the 21 Principles:
"If a single mom will follow these 21 Principles, there is no way for her to fail. She will watch herself grow in her own strength and abilities and become more confident as the leader of her home.
The 21 Principles of a Healthy Single Mom is a practical asset for single mothers to apply specific, workable, successful guidelines to her life."

Make this Mother's Day a great day for the children of single mothers and for the single mom. Happy Mother's Day!


Lori Little, A Woman By Design ministry's founder, is the former Director of John C. Maxwell's THRiVE!, Becoming A Woman Of Influence. A major focus of Lori's ministry is the Hope and Help for the Single Mom initiative. Lori is very pleased to be a new contributor to Crosswalk and will be publishing articles regularly in the Parenting and Family sections of the site. Also watch for Lori's book Hope and Help for the Single Mom, by Waterbrook Press, in 2005.