Here's to You, Faithful Fathers
Barbara Curtis

Crosswalk.com Contributor

2009

18 Jun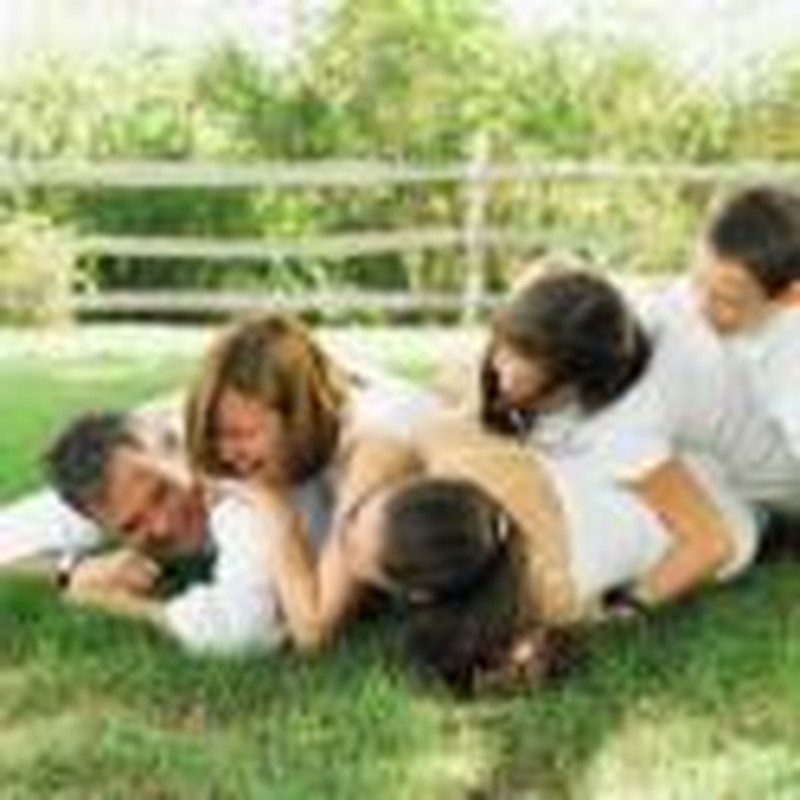 I remember the day my dad left. He hugged me and cried, but even deep in his last embrace, I felt a chill gathering round me, whispering to my little girl's heart:
What would it be like not to have a father? The years to come provided harsh answers. Mine was not a carefree childhood. Shuffled with two brothers between foster homes and relatives and – when things worked out – my overwhelmed mother, I saw innocence give way early to a cynic's worldview: Don't depend on anyone and no one will disappoint you.
Ask the fatherless, they'll probably agree that the loss and defenses don't end when you grow up. Beneath the glossy, too-tight scar tissue lies too much tenderness.
Now 40-some years later, way too many share the same scars as a million kids suffer the pain of their parents' divorce annually. Every night one quarter of our country's children go to bed without a dad.
And while conventional wisdom may deem it better to go to bed without a dad than to listen to squabbling parents, those who've been there tend to see it differently.
Not long ago, I heard one 30-something mom confront another, recently separated, with this child's eye-view: "I'd rather have had my parents stay together – even fighting – than to have my dad ripped out of our home." Even with the hindsight to see how unsuited her parents truly were for each other, she still wished they'd stuck it out.
That flies in the face of everything divorcing parents want to believe – especially these days when fatherhood is given such short shrift. One survey found that 50 percent of divorced mothers see no value in a father's continued contact with his children.
And yet, studies of fatherlessness tell a different story. The National Center for Health Statistics has found that children living with divorced mothers are four times more likely to need professional treatment for emotional or behavioral problems, twice as likely to repeat a grade at school, and more likely to suffer chronic asthma, frequent headaches, bedwetting, stammering or speech defects, anxiety, depression or hyperactivity.
Children growing up without dads, according to the Bureau of Justice Statistics, are more likely to be delinquent and twice as likely to end up in prison.
How ironic then, that in our zeal for lifestyle validation, we have, in the words of author Cathy Young, "Proclaim[ed] the fatherless household to be just another wonderful addition to the mosaic of diversity."
I well remember the idea of the expendability of fathers being touted in the '70s by radical feminists such as Shulamith Firestone. What was regarded then as fringe political theory – like countless other counterculturisms – morphed in less than a generation into mainstream thought. Which goes a long way to explaining why two-thirds of today's divorces involving children are initiated by mothers.
But should we be surprised? Times have certainly changed. Surveys show that today's men are more inclined to stay in a troubled marriage for the sake of the children. Perhaps they remember something many seem to have forgotten: the worth of a father.
Having lost my own at an early age, I didn't know the worth of a father either – not until I could see it up close and personal in the joyful well-being of my daughters who are growing up with one now.
And so, on this Father's Day I'm thinking that dads do so much more than we give them credit for, so much more than we can measure. And even though I don't have one myself, I still mean to celebrate Father's Day.
And so should we all: Celebrate the valiant men who've learned to change diapers and burp babies and throw baseballs and help with homework and tough it out, no matter what.
Celebrate the men who ignore the world's urgings: "Follow your dreams." "If it feels good, do it." "Have it your way."
Celebrate those faithful ones who keep their commitments and give their wives and children the security of knowing they will never leave.
Let's face it, being a dad can be a drag. No one issues you a uniform, salutes when you enter the room, or rewards you with a chestful of medals. Fatherhood is hardly a life of adventure – no Ocean's 11 or Indiana Jones. Quite the contrary. Throughout the entertainment world, since Archie Bunker, fathers have been largely portrayed as hopeless and self-centered fools.
But a dad who has conquered himself and his all-too human selfishness is more handsome to behold than any matinee idol, his story more compelling than any movie plot.
I know because I live with one.
When Tripp married me at Jenner-by-the-Sea, California in 1983, he took on a ready-made family with my two daughters Samantha Sunshine and Jasmine Moondance. Evidently, he enjoyed being a dad – enjoyed it enough to add ten more children to the world, seven on his own steam and three by adoption.
Because of his king-sized heart and steadfast love, 12 children will become adults who have been wrapped securely in a father's love. In a time when a father's love isn't a commodity you can count on, that gives me goosebumps – and not at all the kind I had on that day so far away and long ago.
And so for the sake of the men who matter most: Happy Father's Day to faithful fathers everywhere!
Published June 18, 2009
---
Barbara Curtis
is author of 9 books, including Mommy, Teach Me! and Mommy, Teach Me to Read! She is also mother of 12, including several pursuing careers in music and theater.