How to Become a Supportive Adviser for Your Adult Children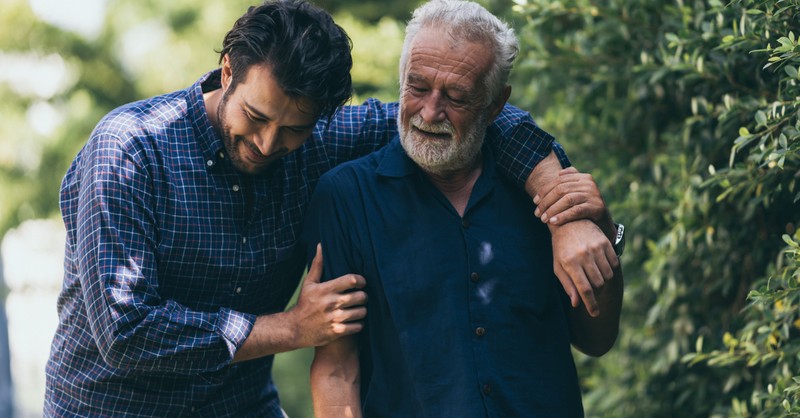 "This is the hardest thing I've ever done!" a friend said to me just the other day. I have heard this so many times in my years of ministry and times when I am hanging out with my friends. In my journey as a parent of adult children, I have experiences in which I have done it well and other memories of times that I did not do it well.
As Christian parents who have done our best to raise them in a way we believe is pleasing to the Lord, we are well aware of Genesis 2:24 that says, "Therefore a man shall leave his father and mother and be joined to his wife, and they shall become one flesh." We know that this pertains to our well brought up children, but I think we don't necessarily apply this to ourselves as those parents referenced in that Scripture. The "leave" is the part of the Scripture we are supposed to abide by as well. The parents are to allow them to move on in careers, choice of spouse, raising their family, and in lots of cases to even move away. We should not be making decisions for them or putting pressure on them to be making the decisions that we want.
No manual went home with you from the hospital, and even if you received one, you would have to get a new one for the next child. Every child is different. I learned late that you cannot treat them the same because they respond differently. My oldest son jokes that he was the guinea pig, which is true to some extent. As a young parent, you apply what you have seen others do; you read books, and, of course, the current trend now is to scour the internet for the latest information and listen to podcasts on how to raise children.
This small bundle that you loved unconditionally from the moment they were laid in your arms has taken so much mental and physical energy, planning, finances, and dreaming to bring to adulthood that we have a hard time letting go when it is time to allow them to spread their wings and fly. Several friends questioned my sanity when my oldest son decided to go across the country to get his Ph.D. Why would I want him not to follow his dreams? If I've raised him in the admonition of the Lord with expectations of seeing him dream and then follow those dreams, it is not my place to then stop that process and squelch his growth and prosperity.
Oh, But It's Not Easy
Was it easy? Did it happen without much prayer and planning on my part? I certainly had to walk in peace in this to be the support and encouragement that he needed to do something this big. One of the best Scriptures to have planted in your heart for all seasons is John 14:27, which says, "Peace I leave with you, My peace I give to you; not as the world gives do I give to you. Let not your heart be troubled, neither let it be afraid."
This says that we can walk in a peace that the world does not understand. It says "My peace," which is Jesus' peace, the peace that Jesus walked in while He was on earth. The Lord said, "I leave My peace," and that means He left that with us and for us to be able to walk in a supernatural peace that the world can never understand. It gives us the ability to do things that are hard but right, difficult but confident, tough but peaceful.
When we can be right and confident and peaceful for our children when things are hard, we are showing another model that they see us trusting the Lord for the next step in their life. It is like a trainer who has spent time and effort to train a person to do the skill they have been assigned to train them to do, and then that person is sent to do his job with that training, the trainer should be confident and sure that he has prepared the trainee to be successful and accomplished.
It is not easy when you disagree with them or you see a direction they are heading in that you are concerned about. Prayer is your best friend at this point. Just as you prayed for them when they were younger, prayer will keep you in peace.
Train Up a Child
If your focus was on raising your children in a Christian atmosphere with the Bible as your guide, you have followed what was asked of you as Christian parents. In Proverbs 22:6, it says, "Train up a child in the way he should go, And when he is old he will not depart from it." (NKJV) It says it this way in the NIV, "Start children off on the way they should go, and even when they are old they will not turn from it."
You have the promise of your children living a Christian life because they have been raised to follow God and live a Christ-like life. This does not mean that they will not stray and mess up, even a lot, but you have the promise that the Word does not return void, and you can pray the scriptures that say they will eventually come back to God. My main prayer in these times is that the Holy Spirit will stir up the Word already inside of them and that their mind and spirit will be reminded of whose they are.
To train someone is 1) to form by instruction, discipline, or drill, 2) to make prepared for a test of skill, and 3) to direct the growth of (a plant) usually by bending so as to make fit, qualified, or proficient according to Merriam-Webster Online Dictionary. As you were reading those, did you see the correlation to raising a child in the admonition of the Lord? "To form by instruction and discipline" and "to make prepared for a test of skill" are what you did when you were doing devotions with them, taking them to church to be around other believers and to establish relationships with believers. You did this when you sang songs with them and had them learn Scripture. You were diligent in doing this when you screened what they could and could not watch on television or movies.
You showed them how to love people by modeling how to serve others, gave in the Christmas giving programs, worked at the shelter. You prepared them for adulthood by doing things that involved them with others and modeled ways to communicate appropriately and deal with uncomfortable situations. You instructed them when you were praying with them and going to their games and dance recitals.
While they were young, you were instructing and testing while still under your wings of protection because you knew that one day they would be on their own, and you wanted them prepared. You were directing their growth by bending a reed to make proficient and qualified under the tutelage of the scriptures, bending and molding them to be qualified to walk a Christ-like life on their own one day. This is the day – this is the time.
From Trainer to Adviser
Yes, now this is the day, and this is the time to become the adviser. You are no longer the trainer. You are the adviser. In my research of what an adviser is, the dictionary simply says "one who gives advice." Hmmm, this doesn't seem to be telling us much, but it really is. There is much to do in training, but in advising, there is very little you can do but pray and advise when asked.
I know that is not what you wanted to hear but take it from one who has done it well and has not done it well. You must learn to be that adviser when you are asked. Keep in mind, a few synonyms for an adviser are authority, expert, and specialist. I like the sound of those. If you choose to take this path of adviser and try not to push your opinions on them without their asking, you can become an authority on the subjects they may need.
James 1:19 is my best advice to you as you take this role as an adviser to your adult children: "Understand this, my dear brothers and sisters: You must all be quick to listen, slow to speak, and slow to get angry."(NLT)
Be prepared for the fact that they will not do everything your way. They have to find their way but, with the training upbringing you gave them, give them the confidence that you believe in them as our Heavenly Father believes in them as well. We must be quicker to listen than to speak. We must hold our advice until it is asked for. Be careful you don't cross that line of giving them unasked for advice. Sometimes you may not even mean for it to come out like advice but, believe me, if it is not requested, don't even go there. If you embark on this journey as adviser to your adult children, you can and will become a sounding board, confidant, and even counselor that they will need in their future.
Prayer for Parents with Adult Children:
Heavenly Father, I thank you for your Word and your leading while raising my children. I know that you gave me these children, and I did the best that I knew how at the time. I know that you are a faithful God, holy and true and that you want what is best for my children. I pray that the Holy Spirit will stir up the gifts within my children as you gave these gifts to them when they were born. Holy Spirit, bring to their remembrance the Word that is inside of them from their younger years, and I pray that they will always remember who they are in Christ and whose they are.
Give me peace that I have done my best and help me be who they need me to be in their lives now. Please help me be quick to listen and slow to speak; help my children see me as an adviser, counselor, and someone who is there for them anytime they need me.
In Jesus' name, Amen.
Photo credit: ©GettyImages/greenleaf123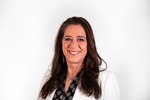 Jaida Campbell is a mother of three grown sons, a grandmother of three grandkids, a former pastor's wife, author, educator, mentor, and world-traveling missionary. She graduated from Rhema Bible College in Supportive Ministries and Tennessee Tech University in Education. She taught middle school math for 13 years and now mentors at-risk students in middle school. During her school breaks, when not visiting her grandkids, she is traveling somewhere in the world to minister to the hopeless, the hurting, and the hungry. Check out her first self-published book, Live Like Royalty, which can be found here.