How to Have a Summer of Simplicity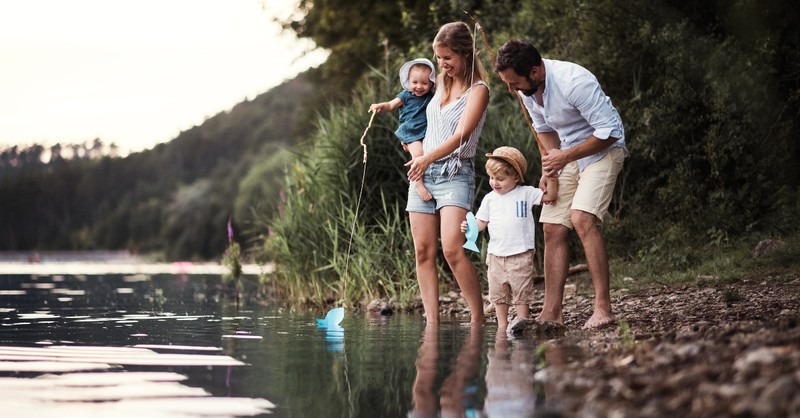 Summer. Yes, it's only spring now, but this is the time of year mothers begin to think about those long, hot, carefree days.
Whether you drop off your little ones at school every day or homeschool: summer feels different. There's no rush to get a project on volcanoes done at the 11th hour- gluesticks and markers covering the dining room table, no meetings with teachers, no memorizing multiplication factors, no keeping track of special days and where the lunch box is, and no internal list of academic things that need to happen to end the year on a high note.
Summer is slower. Our children can wake up when their bodies decide to. Breakfast can be at 10 am. The day unfolds in its own lazy rhythm, and the evenings are enjoyed without worrying about how many hours of sleep one can pack in to be rested for another early morning.
After two years of tension, uncertainty, and a way of life we could never have imagined living through, I have an inkling this summer will be a summer of simplicity.
Where I live, life has just reopened. It is spring in more ways than one. Snow is melting off sidewalks, and hope is warming the deep apprehension around people's hearts and minds. Usually, around this time of year, I'd be rushing to find a spot at the perfect camp before it fills up, stressing about how we'll keep busy, and pondering the idea of a vacation - but this year, the only thing on our agenda is to enjoy the everyday blessings of life.
How to Have a Summer of Simplicity
View your city with fresh eyes.
Does your neighborhood have a community pool? An awesome park? A great children's museum? A farmer's market or a fantastic beach?
Fully appreciating and engaging in the fun right around the corner is one of the easiest (and economical) ways to have a simple but entertaining summer. The U-Pick strawberry field fifteen minutes away that seems ho-hum because it's in your town is the same one tourists drive for hours to visit!
Check out your city's website for its calendar of activities. Libraries often offer entertaining summer activities for children as well. Partaking in summer fun in your community is a low-stress way to get out of the house and have a good time.
Create a Cozy New Tradition with the Fam!
Whether you have a backyard movie projector for movies or fill the living room with blankets and pillows and bust out Connect4 or Monopoly, summer nights can be full of sweet memories.
Grab some classic movie theater snacks, pop up a few bowls of popcorn, order pizza, or bake cookies and enjoy a double feature with a few friends. This time spent laughing and lounging is a simple way to kick back, relax, and reconnect with your family. Isn't that what we all need?
Bring Together Your Neighbors
These are way easier than they seem. Print up a few invitations or send a few text messages letting your closest neighbors know you're having a BBQ and they're invited. You'd be surprised how many people want to enjoy a meal with their neighbors.
Let them know you'll be cooking up the hotdogs and burgers (maybe throw in some vegetarian options as well) and ask if they're able to bring a side dish. Throw a few cans of soda and bottled water in a cooler of ice, and you're well on your way to an old-fashioned summer night bbq potluck.
The kids will run around and entertain themselves while the adults sit in lawn chairs and get to know each other. This is what summer nights were made for.
Explore Your Crafty Side
Summer is the perfect time to let kids get messy, trying all the crafts that the school year's busyness makes impossible. Grab a tie-dye kit and a few white shirts, invite some friends over, and have a tie-dye party in the backyard.
Buy a few plain picture frames from the dollar store, some poster paints, and brushes, and create keepsakes.
Keeping kids busy during summer can be a challenge, but Pinterest is full of fun summer-themed crafts. Fill up a basket full of popsicle sticks, paper, marks, glue, and tape and pick a few projects to spend a long afternoon tackling together. Bird feeders, homemade playdough, milk carton boats - the possibilities are endless!
Get the Kids Cooking!
Making breakfast, lunch, dinner, and ten thousand snacks a day can suck the fun right out of summer for any mom or dad. Remember our childhoods? Our parents were pretty hands-off in the kitchen, and we foraged for ourselves.
This summer, make things a bit easier on yourself by having easy breakfast and lunch options available for kids to help themselves to. Think cereal, fruit, muffins, hard-boiled eggs, bagels, and spreads for breakfast. For lunch, most elementary school-aged kids can make themselves a sandwich or a tortilla wrap if the ingredients are available. They can even play around with spices. Everything Bagel Seasoning on cucumber slices, anyone?
Show the kids around the kitchen and talk about what makes a balanced meal (no candy bar burritos!), and let them go for a spin. You can supervise from a comfortable chair as your kids gain a little independence.
The slow pace of summer makes it the perfect time to let kids experiment with putting their own simple meals together. Don't forget to teach them how to clean up, too! Who knows, maybe they'll even make you a sandwich?
Summer is often synonymous with pricey vacations or complicated plans, but who says it has to be like that? After such a rocky couple of years, why not take things easy and breathe. Who knows? Maybe this summer, the little things are the big things again. It'll be a summer that isn't made special because of elaborate days out but because we know peace, neighbors, and community. The simple things are the most precious.
Summer Poem
Dear God,
Thank You for waking us up,
the sun gently streaming through the window,
bowls full of Cheerios
and bleary-eyed children,
white-blue morning sky.
I don't know what today holds,
but I know
You're in it.
Thank You.
Love,
Me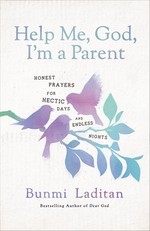 Bunmi Laditan is a poet and writer—her latest book, HELP ME GOD I'M A PARENT, releases on June 28 from Zondervan Books.
Related Articles:
5 Ways to Encourage New Faith Habits This Summer
4 Budget-Friendly Summer Activities for the Family
Photo credit: ©Getty Images/Halfpoint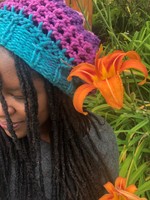 Bunmi Laditan is an award-winning, Webby-nominated writer from California who lives in Quebec, Canada, with her family. She has contributed to the New York Times, Parenting, and the Huffington Post and is best known for the satirical Twitter account Honest Toddler (1.6 million followers). Her debut novel, "Confessions of a Domestic Failure" quickly became a USA Today Bestseller. She has written poetry, such as Dear Mother: Poems for the Hot Mess of Motherhood, and appeared on the TODAY show, CBS Sunday Morning, and GMA in support of previous books, such as her 2021 book, Dear God.