Is it Hard for You to Honor Your Father?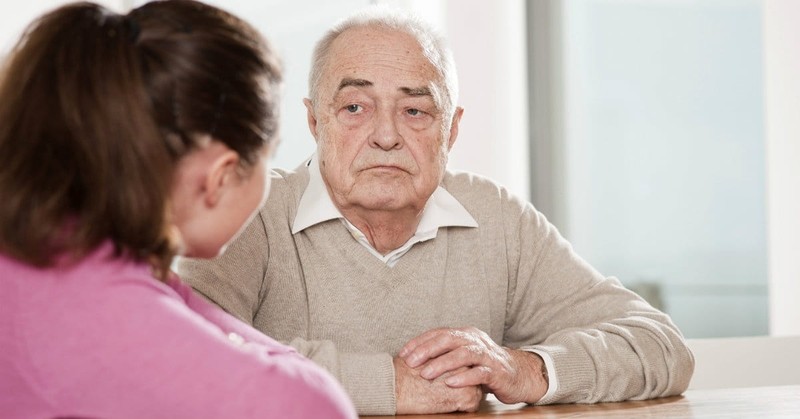 Honor your father and your mother, that your days may be long in the land that the LORD your God is giving you (Exodus 20:12, ESV).
Honor. To treat someone with respect and admiration. To keep your promises. To do what's commanded of you.
Be honest: when someone mentions the words "honor your father," how does that make you feel?
Loved? Challenged? Disgusted?
What about when we put it in the context of a direct command from God - does that change your perception and willingness to obey? Notice the second half of the verse above mentions a promise from the Lord that is directly correlated to our obedience of his command (cf. Deuteronomy 5:16). Regardless of what sort of relationship we currently have (or may have had) with our dads, Father's Day is coming up very quickly and this is an excellent opportunity for us to exercise our personal devotion to God's statutes.
Give him a break!
The Bible tells us that a man is to work and provide for his household (1 Timothy 5:8, 18; 2 Thessalonians 3:10; cf. Luke 10:7), but like anyone else, he needs some down time! Depending on logistics and availability, any opportunity you can provide to serve your dad is a great way to honor him. Whether you decide to help with some household chores or a project, take him out to lunch, or anything else you can do to lighten his weekly To-Do list, I'm sure will be more than appreciated. The point isn't to do it out of obligation, but with a servant's heart and in love.
Build him up
Believe it or not, men want to be affirmed, even if it is in a humble way (After all, "words of affirmation" are one of the 5 love languages). A 2011 article reports that the average American has just two close friends that he or she can confide in. Two! Again, this may not apply to everyone, but please consider this for a moment. Your dad, who loves you and your family more than he may be able to show sometimes, carries the weight of the world on his shoulders and has a family with busy schedules themselves. Yet through it all, he may only have a handful of people in his life that he can entrust outside of your family, and chances are, those friends are just as busy as he is. Of course your father isn't perfect, but please be on the lookout for even the slightest opportunity to let him know you see the work he is doing and be sure to verbalize it directly to him.
When he isn't honorable
I once asked a former mentor of mine, "How do you honor someone who isn't honorable?" That is a tough question and I am sure that I'm not alone in this arena. Here are a few quick thoughts:
1. Sometimes "honor" means not saying anything
We learn it early in life: "If you can't say something nice, don't say anything at all." The Bible consistently tells us that whether it is slander, gossip, or retaliation, life and death are in the power of the tongue and we are to use our words to build others up, not tear them down. Our words carry great power, so let's choose them wisely.
2. Recognize the holidays
Father's Day may not top (or even exist on) your list of "favorite things," but again, to honor our fathers may mean making the sacrifice to attend a family function or sending a gift or card with some kind words in it. Recognizing our dads during such occasions is also a great way to allow the Lord to work on us and soften our hearts along the way.
3. Allow God to heal the wounded areas
In our recently-published book The Daddy Gap I make the statement, "A wound will only become infected if it is left untreated." In other words, failure to address our "father wounds" can potentially become hazardous to other areas of our lives such as our marriage or relationships with our own children. There is healing at the Cross, and Christ is the only one who can completely heal the damage our dads may have caused us.
Regardless of the sort of upbringing you may have had, there are two things that cannot be denied: fathers play a crucial role in a child's life, and when we live in obedience to God's Word we experience multi-generational blessings (Deuteronomy 7:9). The Fatherhood CoMission has a new initiative entitled Honor Your Father. Their website has a vast array of resources and tools to help us all honor our own dads and fatherhood in general. My encouragement would be for each of us to participate in the initiative in some capacity, and of course, invest in the life of a fatherless child you may know. When we make the decision to honor our fathers and follow the example of love and obedience that Jesus has provided, God is able to abundantly pour out his blessings upon our families that even the greatest of earthly fathers could never provide.
Matt Haviland is the founder of "A Father's Walk" single dad ministry, the author of A Father's Walk: A Christian-Based Resources for Single Fathers and the coauthor of The Daddy Gap. He currently lives in his hometown of Grand Rapids, MI, is the co-founder of the Grand Rapids Single Parenting Expo, and is a father to a beautiful daughter himself. For more information on the ministry and how to form a single dad small group in your own church, please visit www.afatherswalk.org.
Publication date: June 11, 2015