Does the Bible Say Spanking Is OK or Is it Sinful?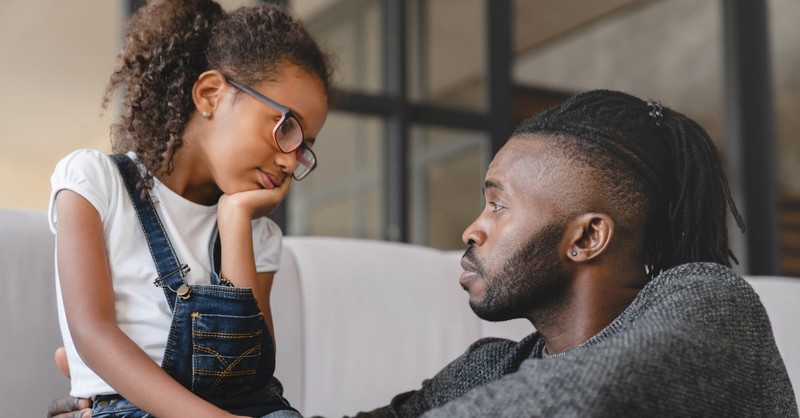 "And don't sin by letting anger control you. Don't let the sun go down while you are still angry," (Ephesians 4:26 NLT)
Spanking is a sin when done out of anger. The Bible says to not sin in your anger, in other words, reacting out of your sin nature is against God's perfect will for loving relationships. A child does not feel safe when parents don't control their emotions. When parents feel frustrated, fearful, and tired they should not spank. On the other hand, respectful hand spanking is not a sin.
"Discipline your son while there is hope, but do not (indulge your angry resentments by undue chastisements and) set yourself to his ruin." (Proverbs 19:18 AMP)
You will find in this article that I view respectful hand spanking as one out of many discipline strategies. I promote other strategies more than respectful hand spanking because they are just as important or maybe even more helpful for training a child. I'm a Parent Coach and a parent of two incredible kids. I've worked with hundreds of families in the field of social work, ministry, and childcare. The training tools I promote help children to be responsible and respectful.
"Train up a child in the way he should go: and when he is old, he will not depart from it." (Proverbs 22:6)
Training children is the hardest job any parent will ever have. God gives us His children to nurture and to show them the ways of Christian living. Children need correction when they do wrong and it's our job to show them how to respond. A respectful hand spanking lets a child know that it's not ok to keep on doing the wrong thing after you have been told not to. However, most parents find more cooperation from their children when they tell them what to do instead of what not to do. Spanking can also be implemented when a child doesn't do what they been told to do and they intentionally ignore instruction.
What is "respectful hand spanking?"
"Fathers, do not exasperate your children; instead, bring them up in the training and instruction of the Lord." (Ephesians 6:4)
Respectful hand spanking stings for a second but doesn't leave pain or bruises. This type of spanking is done only with an open hand with one to three slaps on the buttocks. Make sure there is no jewelry on the hand used for spanking and keep clothing on the child, so the child isn't embarrassed. Keep the child safely secure by sitting on a chair with him or her over your knees when spanking.
We don't shame children by spanking them in front of others; gently take them to a space where they can talk about what they did wrong, why it was wrong, and what they need to do differently next time. Parents must encourage their children to try again by helping them come up with a plan. After the spanking occurs, pray together, hug it out, and enjoy the rest of your day together.
Do not make your child angry by withdrawing your love when they do wrong. Show them that you believe in them and that you see goodness in their heart, which is gifted by God. Make sure your child knows your expectations, and they shouldn't be spanked if they don't.
Spankings that are too hard or too many will exasperate a child, as well as inconsistent discipline or favoring siblings by not spanking one of them for the same offense. Children need to be recognized for trying, working hard, and doing the right thing. It's upsetting and discouraging for children to only receive attention when they do wrong.
Should there be an age limit on spanking?
Part of my background has been in Early Childhood Education where I studied the ages and stages. Infants and babies should never be spanked, as they are not old enough to understand the reasoning behind it. They need parental redirection, attention, and care. They do not know right from wrong yet, and spanking will come as a shock. This stage of life is a time of building trust and spanking them will only confuse them.
Children aged two through seven usually have established trust with parents. They go from dependence to independence. They test parents to see what they can get away with and they want to overrule their parent's authority. Spanking may be appropriate at this age from time to time, but children at this age still need a lot of grace and patience. Children can naturally be impulsive, selfish, and easily frustrated—so it's important to empathize with them and help them talk through emotions.
"Love is patient, kind and full of grace and forgiveness" (1 Corinthians 13:4-8)
It seems ridiculous to put a child eight and older over the lap and spank them. By eight a child should have some level of respect and be responsible. They should be able to start reasoning and be somewhat rational. Children are not born rational; parents can help them by training their child to do the right thing. Expecting a child to do what needs to be done correctly. They learn by practice and do-overs! I have discovered this to be true in my experience when Coaching Parents and with my own kids. One of the things that parents struggle with is what to do when Children balk talk. To learn more ways to handle disrespectful back talk.
Why use hand spanking as a method of discipline?
"Foolishness is bound in the heart of a child; but the rod of correction shall drive it far from him." (Proverbs 22:15)
I don't see the point of using a rod of any kind to correct a child. Children are sinners who need to grow strong in character development. When they make a mistake, they need their parent to help carry the burden by showing them how to do things differently. Children often times want something too much and they are not emotionally or mentally strong enough to avoid the temptation. A spanking is a helpful reminder and proper training in character development will help children develop a strong sense of right from wrong.
Children will change through proper supervision, developmentally appropriate rules, and respectful discipline. Spanking may be helpful when the child has already been taught the right way but deliberately chooses to be defiant. In this case, it's important for parents to understand the difference between impulsive behavior and pure defiance. A child who is impulsive needs more growth in self-control. A spanking typically will not help an impulsive child.
It's tempting for parents to get angry and react out of anger when kids answer, "Why should I?" when told to do something. How to respond to "why should I"? When children do something wrong, they need training in character development, following instructions, and problem-solving. Changing behavior requires training kids' life skills, responsibility, respect, and a love for God.
How should Christians respond to spanking?
"Train up a child in the way he should go; even when he is old, he will not depart from it." (Proverbs 22:6 ESV)
Christians must have knowledge and understanding about the emotional, social, and spiritual wellbeing of children's needs. As Christians, we must look at the battles our children are faced with today. They need more from us than just a hand spanking. Children's hearts are broken, confused, abandoned, and our culture is very reckless in caring about what they advertise to children. God has called us to love, to "Be completely humble and gentle; be patient, bearing with one another in love" (Ephesians 4:2). The best thing we can do for our children is to train them to love by loving them and showing love to others.
"Love is patient, love is kind. It does not envy, it does not boast, it is not proud. It does not dishonor others, it is not self-seeking, it is not easily angered, it keeps no record of wrongs. Love does not delight in evil but rejoices with the truth. It always protects, always trusts, always hopes, always perseveres. Love never fails." (1 Corinthians 13:4-8)
When using spanking, Christians should wait on the Lord for guidance. Parents should pray about their discipline style. Christians need to seek godly counsel with parenting concerns. Leaders in the church need to be trained in child discipleship and provide parents with Christ-centered, biblical information and resources.
When should we judge someone's discipline style?
We can learn so much from each other about parenting strategies when we stop judging one another over non-abusive issues. We divide ourselves from one another when we argue over the right discipline approach. We need to realize that we are all on the same team, and we need to fight for our children together.
When parents are abusing their child, it's our obligation as individuals to report it. Abusive parents need correction and care. We all have a responsibility to protect all children. Some discipline practices are mean, cruel, punitive, and completely evil. Abuse needs to be stopped and every child has the right to be safe, respected, and cared for. No child's sinful action deserves abuse. We must remember that Christ paid for our sin and children need parents to give them grace.
It's the abusive parents that have given spanking a horrible reputation. It's important to have rules around spanking and that is why I came up with "respectful hand spanking." Acting out in anger is a sin, and it causes harm to others. But respectful hand spanking is one out of a million discipline strategies that correct behavior without harming the child. God calls us to discipline our children. Let's do it with respect.
Parents we need to give each other grace and not be so quick to judge the mom whose kid is screaming in the grocery store, or the dad whose son is handcuffed and taken to jail. Don't jump to conclusions when a parent is walking their child to the car in the cold winter without a coat. Maybe the child refused the coat and it's under the seat in the car.
Please be kind to one another when talking about issues around spanking and what the Bible says about disciplining our children. There are many opinions on the subject of spanking and Christians are fighting over it. Let's communicate with Christ's love at the center of every decision we make.
Parenting is hard work and it's tiring, but it's a sin to spank out of anger. Parenting requires friends who will support and empathize. Together we can offer help to the mom or dad who is exasperated. We should be an open door for a parent to come to us when in need. There are several ways to help: make a meal, take a parent out to lunch, pray with them or for them, or send them to a movie while you watch their kids.
What are some other ways you can reach out today to help an exhausted mom or dad?
---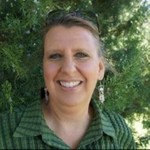 Lisa Brown is an aspiring writer and owner of The Family Roadmap Blog and a Parent Coach at the National Center of Biblical Parenting. She has a 10-year-old son, a 9-year-old daughter, and has been married to her husband for 13 years. Prior to marriage, she worked over 20 years enriching the lives of hundreds of children and families. Lisa has a Bachelors in Social Work and Early Childhood Education. To meet with Lisa about a parent concern or if you would like for Lisa to write an article or blog post, you can contact Lisa here.
Photo Credit: ©iStock/Getty Images Plus/Inside Creative House
Parents: Need Help Navigating Our Crazy Culture with Your Kids? Listen to Our FREE Parenting Podcast!
Christian Parent/Crazy World with Catherine Segars is available wherever you listen to podcasts. Listen to our episode on battling for your kids in prayer by clicking the play button below:
The views and opinions expressed in this podcast are those of the speakers and do not necessarily reflect the views or positions of Salem Web Network and Salem Media Group.
Related video:
Are you in the trenches with your toddlers or teens? Read Rhonda's full article here!