Keep Your Kids from Running Your Life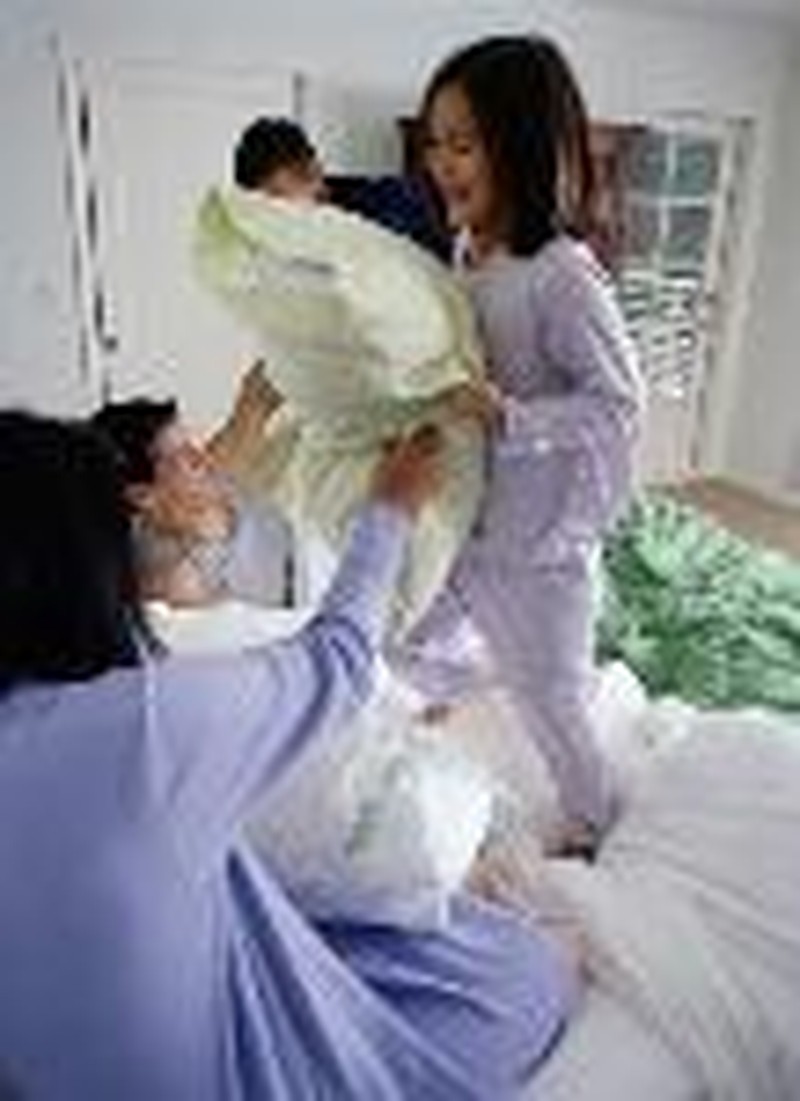 Is your family a mess?  It may be because your kids have taken control of it away from you.  Kids are wonderful, but they're much too immature to effectively lead a family.  God's flow chart calls for you (not your kids) to be CEO, and your kids (not you) to be support staff.  If that's not the case in your home, you need to set a takeover plan in motion.
Here's how you can keep your kids from running your life by operating your family God's way:
•  Be willing to make hard choices.  Expect conflict as you wrest control back from your kids, especially if they've long become accustomed to setting your family's agenda.  But know that stepping into your God-given role as a leader is necessary for a healthy family life.  Set your priorities straight: God first, your marriage second, and your children third.  Make decisions for your family yourself (if you're a single parent) or with your spouse (if you're married) according to how God leads you - even if your children don't like some of those decisions.  Remember that your children can't grow into the people God wants them to be if you deprive them of the kind of leadership they need while they're growing.  Commit to stay with your family reorganization plan for the long haul.
• Set a strong foundation in place.  Prepare yourself to lead your family well by reading and studying your Bible often, building and maintaining intimacy with your spouse if you have one, learning how to discipline with clarity and consistency, and providing the security of structure in your home. 
• Establish healthy routines.  Set and maintain regular bedtimes.  Take time to connect with your spouse after your kids are in bed.  Limit your children's extracurricular activities to just the very best ones (instead of a bunch of merely good ones), giving preference to those that build eternal values (such as church activities).  Don't schedule more activities in a particular season than you can handle without unreasonable stress.  When considering a particular activity, ask yourself how it will affect your family's relationships with God and each other. 

Schedule downtime to relax on a regular basis.  Schedule regular times to go out on dates with your spouse, just as you did before you got married.  If you're single, schedule regular times to spend time with adult friends and pursue hobbies apart from your kids.
• Pass on your faith.  Strive to pass on your faith to your children by showing it in action during your everyday life.  Don't lecture them; let your life serve as an example of what faith looks like and why it's important.  Encourage them to ask you questions about God.  Pray with and for them.  Help them learn the Bible.  Get them involved in a good church on a regular basis.
• Keep your children's future in mind.  Anticipate the time when your children will grow up and leave home.  Make sure you prepare them well for being able to live responsible, productive lives as adults.
• Appreciate your kids' uniqueness.  Recognize, encourage and support your children's unique personalities, talents, and character qualities.  Give them ample opportunities and tools to develop skills within their natural areas of interest.  Direct their energy toward healthy pursuits.  Treat them with the love and respect you want them to have for you.
• Pay attention to the culture's influence on your children.  Evaluate how music, the arts, movies, TV shows, the Internet, the schools, and the government affect your kids' hearts and minds.  Ask yourself whether or not your family's entertainment choices are based on true and lasting guidelines, such as Scripture's command to focus on things that are true, honorable, right, lovely, admirable, excellent, and worthy of praise (Phil. 4:8). 

Install software on your computer that blocks objectionable material from the Internet.  Monitor your children's media choices.  Don't go to see movies that aren't consistent with your values.  Seek out entertainment that inspires you.  Ask yourself what core values are transmitted through your family's entertainment choices. Discuss a TV program or the lyrics of a popular song with your children.  As you discuss these things, point out the consequences of unhealthy lifestyles and look up what the Bible says about the topics raised (such as premarital sex, drugs, or violence). 

Make active participation in your local church a top priority for your family.  Know your children's friends.  Direct them away from unhealthy friends and toward healthy ones.  Read good books together regularly and discuss them.
• If you're married, protect your marriage.  Know that the strength of your family rests on the strength of your marriage.  Make sure you do whatever it takes to protect your kids from a broken home.  Work with your spouse to hold each other accountable in these critical areas: making unfair comparisons, flirting, lust, spiritual pride, modest dress, friendships with the opposite sex, communication, and dating each other. 

Maintain a vibrant, exciting sex life during your parenting years.  Don't deprive each other of sex.  Seek to understand and work with your spouse's sex drive and pace.  Don't get your ideas about sex from the media; get them from God, who created sexuality.  Keep your body fit and maintain good hygiene, remembering that your body is a temple and taking good care of it is an act of worship.  Don't let your kids sleep in your bedroom with you.  Take some romantic getaway trips away from your children.  Don't talk about your sex life with your friends; protect your spouse's privacy.  But do discuss sex openly with your spouse. 

If you're single, don't engage in any premarital sex.  Keep yourself sexually pure to protect both yourself and your children until you marry again.  If you're married, break the monotony of a tired sexual routine by making some creative changes.
• Discipline well.  Understand that you must discipline your children effectively if you are to love them effectively.  Set clear boundaries, and maintain them when your kids test you. Give them the security of knowing they can count on you to be reliable.  Don't argue with your spouse about discipline in front of your children.  Present a united front to them.  Consider each of your kid's personalities when disciplining them, remembering that each child responds differently to different types of discipline. 

When you make a discipline mistake, admit it, apologize, and ask your children to forgive you.  Explain the difference between rights and privileges to your kids and let them know how they need to earn their privileges.  Never bribe your kids to obey you; inspire them to, instead.  Encourage your children to notice what good things God is doing in their lives and take the time to thank Him on a regular basis so they'll have healthy attitudes of gratitude.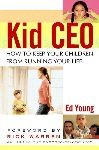 Adapted from Kid CEO: How to Keep Your Children from Running Your Life, copyright 2003 by Edwin B. Young.  Published by Warner Faith, a division of Time Warner Book Group, New York, N.Y., www.twbookmark.com.
Ed Young is the founding and senior pastor of Fellowship Church, one of the top 10 fastest-growing churches of the past century.  Ed is also seen and heard nationally on his syndicated daily radio broadcast and weekly television program Creative Connection, seen on TBN and Daystar.  Ed is the author of High Definition Living: Bringing Clarity to Your Life's Mission, Know Fear: Facing Life's Six Most Common Phobias, and Fatal Distractions: Overcoming Obstacles that Mess Up Our Lives.  He is the coauthor of two books: The Creative Marriage (with Lisa Young) and Can We Do That?  24 Innovative Practices that will Change the Way You Do Church (with Andy Stanley).  He and his wife, Lisa, have four children.