5 Things Moms Can Stop Feeling Guilty About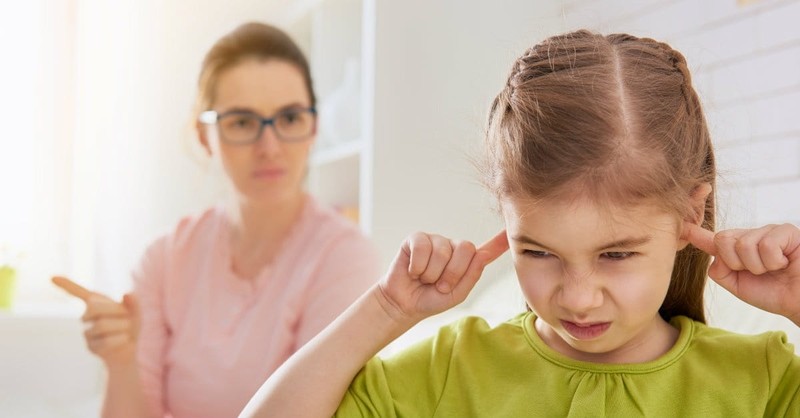 Perfection.
We say we don't care, but the truth is, we strive after it. As women and mothers, we try too hard to keep it all together, to keep the smiling face in place, all the while battling fits of guilt over all that we didn't do, and don't have.
"The perfect life" stalks us until we starve and stress ourselves out and then beat up whatever remains of our self-worth. Young moms like me are especially vulnerable, but all moms fight this battle. Chances are you struggle with, have struggled with, or know someone who is struggling with one of these top guilt producers in moms:
1. The Perfect Body
It doesn't exist: the perfect measurements, the greatest hair, the flattest stomach, the tightest abs. No one is perfect. We starve ourselves and guilt ourselves into all sorts of diets, and painfully endure Cross-fit workouts and barre classes with our chiseled friends, but at what cost? Having a donut with our kids after school and then living under a cloud of guilt all night long because it wasn't Whole30 approved isn't worth it. Life is meant to be enjoyed, and that means what we consume and how we exercise--eating good food and enjoying our activities. We tend to beat ourselves up over every wrinkle, stretch mark, cellulite dimple, and gray hair. Instead, we can see those stretch marks as "beauty marks" because they housed babies, and the gray hair can be dyed. And when the sexy black lingerie that our husband bought on for the one-year anniversary doesn't fit the new "mom-bod," we can choose to strip down, put a confident smile on our face and strike a pose. (This tends to have the same effect as the little black number; confidence is the new sexy!)
2. The Perfect Home
Cleanliness is not next to godliness, despite what our mothers and grandmothers have told us. And our homes don't have to look like the cover of Better Homes & Gardens. Contrary to what culture expects of us, we don't need to send out embossed invitations for dinner, serve drinks in mason jars with paper straws, and cater our events for our guests to have a good time. It's okay to hire a house cleaner, to not garden all your own vegetables, or refinish all your own furniture. Your walls don't have to be fully adorned to invite people over, nor do your cooking skills need to rival Bobby Flay before you open your doors and throw a party. We need to be confident in our homes and realize that most of our friends are throwing all the "homeless" items in a closet right before we arrive, just like we do.
3. The Perfect Social Media Presence
We all know it's a highlight reel. No one has floors are that clean — some people just take all of their pictures standing on top of the table so you can't see the crumbs on the floor. Yes, the friend you admire in the kitchen makes a meal that flops, the woman whose hair you'd give your left arm for wakes up with bedhead, and nobody has the perfect husband. All the time we spend obsessing over whether a stranger might "like" our photo or words is time spent not focused on what or who is literally in front of our noses, like our spouses, and kids-- those people we photograph and share with the world, hoping someone else will like what is ours to treasure.
4. The Perfect Children
They are a myth. The kids who are fluent in three languages at 8 years old and are three years ahead of your public-schooled children because they have been homeschooled since birth. The children who play the cello, piano and some other instrument that gets lost in your memory because their parents talk more about their kids sporting events: football practice every night, tournaments every weekend. Then they play lacrosse and baseball during the other half of the year with swim practice every morning year-round. These kids are also leaders in their church and at Boy Scouts. They never fight with their siblings, ever. They are perfectly behaved, never disobedient, rude or disrespectful. And of course, they are handsome. We basically believe that our neighbors kids are Jesus, and we were given a brood of the red-headed step-children instead. No kid, no parenting technique, and no parent is perfect. We are all making mistakes, and our kids are just kids like everyone else's.
5. The Perfect Christian
Going to church more often doesn't make us better Christians. But some of us act like it. We see that mom who attends multiple services every weekend. She signs up for every Beth Moore series that the church offers and completes all the homework on time. She leads a kids group, a couples' small group and then works in the food pantry. She volunteers for the homeless ministry and takes her five homeschooled children overseas every summer for a two-week missions trip. She does triathlons throughout the year to raise money for AIDS babies in Africa (of which she has already adopted two). Unfortunately, such a woman does not exist. We may think she does, but she's a myth. So is the belief that every woman in ministry or every pastor's wife actually loves her role. Some are so burned out and neglected they are one foot out the door (of the marriage and the church). We all have our seasons to volunteer, our ministries that we feel passionate about, and our groups that provide us with friendships, accountability and deep spiritual growth. But we can't do it all. So, let's stop trying.
The societal and cultural pressures are definitely real, but the self-imposed guilt that we clothe ourselves with is the real killer. It's time for us to say "Enough" to a life of survival under that weight and let go of the guilt for good.
To join the many who are realizing "Enough is enough!" head over here to download your free copy of Enough: Know When to Quit and Let Go of the Guilt by Malinda Fuller.
Malinda Fuller and her husband Alex have served at several churches and para-church organizations in the U.S. and Canada for over a decade. Malinda wields truth and grace through the words on her blog and has also contributed content for Relevant, Thrive Moms and The Influence Network. Malinda and Alex currently reside in Southern California, where they are homeschooling their daughters, working in ministry and trying to not complain about the continuous sunshine.
Publication date: February 26, 2016