7 Ways Faith Can Boost Self-Esteem and Independence in Children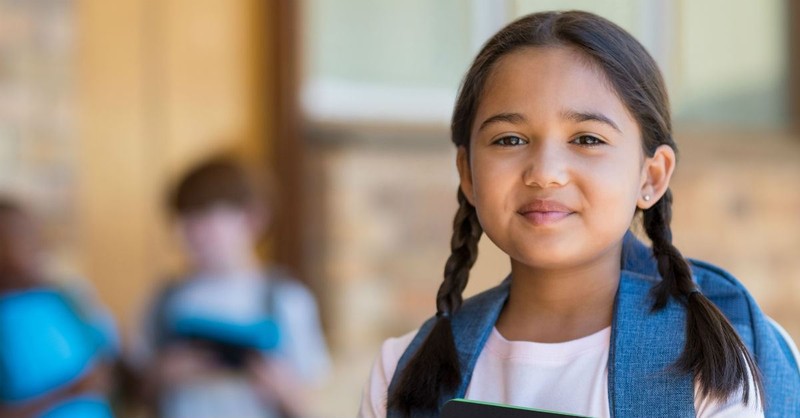 At dinner, a friend and I were discussing how we taught our children our faith when a lady we knew interrupted our conversation. "You're raising your kids to be Christian? You mean you're not letting them be independent?" She erroneously presumed that if a family passes its faith down to its children, that family is preventing those children from being independent.
I asked the woman what exposure she and her husband were giving their only child to religion. When she responded "none," I asked her to explain the link between a person's ignorance of a subject and their level of independence. Flustered by my straight-forward question, the lady muttered "never mind" and, just like that, bowed out of a would-be theological debate. However, that incident made me wonder how many more people believed that passing down your faith to your kids hindered their ability to be "independent."
For children to have the confidence to act independently, they need high self-esteem. The American Academy of Pediatrics ("AAP") defines self-esteem as the way in which a person feels about themselves and their ability to succeed. A child's self-esteemis shaped not only by the child's views and self-expectations, but also by the views and expectations of important people in the child's life such as the child's parents. Independencein relation to children is defined as the child's ability to stand on their own in age-appropriate ways and demonstrate that they're ready to assume more responsibility.
Photo Credit: Ridofranz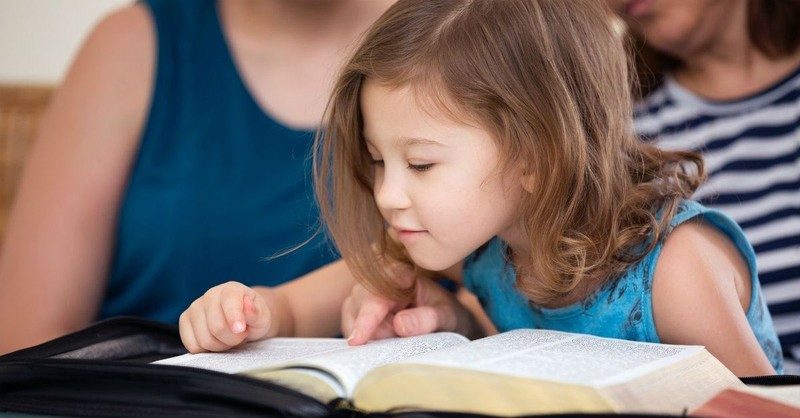 Handing Down Our Faith Bolsters Children's Self-Esteem and Healthy Sense of Independence
According to the AAP, parents can nurture their children's self-esteem and age-appropriate independence by creating an environment that provides children with certain values. Christian living upholds the AAP's recommendations.
Among these values that parents should provide for children are:  
1. A sense of security and belonging.
One way to ensure that our children feel secure and like they belong in our family is to give them our time. Proverbs 22:6 reminds us of our Biblical responsibility to our children by telling us to "[s]tart children off on the way they should go, and even when they are old they will not turn from it." Instructing our children on "the way they should go" requires our attention and continued guidance, which heightens our children's sense of security that they are on the right track. Moreover, taking the time to counsel our children on everyday tasks and conflicts shows them how important their actions and well-being are to us.
Photo Credit:Thinkstock/B-C-Designs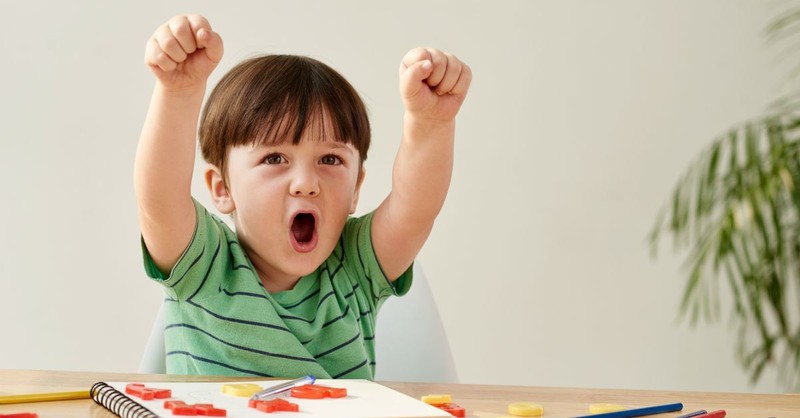 "…Exposing our children to our faith on a regular basis may reduce their future incidents of depression…"
Ensuring that our children feel like they belong in their community of classmates and peers is often out of our control. However, we can help our children feel like they belong to a faith-based community by taking them to church with us, where like-minded people unite in worship. In fact, research has proven that increased religious involvement is linked to increased self-esteem.
Specifically, studies found that people who attend church services, pray, and commit their lives to Christ have a higher sense of self-esteem than those who don't do these things. Other studies have found that exposing our children to our faith on a regular basis may reduce their future incidents of depression and increase their feelings of hopefulness. Last, we can further help our children feel part of a community by encouraging them to join faith-based groups such as youth Bible studies and Bible camps.
Photo Credit:Thinkstock/DragonImages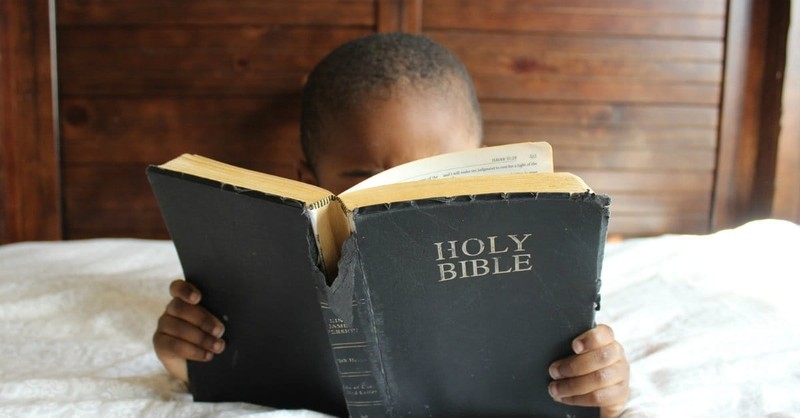 2. A sense of purpose and competence.
We can reassure children of their purpose as beloved members of our family by showing them unconditional affection and support. Parents can also instill a sense of purpose in their child by helping the child set goals that channel their energy toward independently achieving something that gives the child direction, a means of self-expression, and pride in their work.
In relying on our faith, we can bolster our children's sense of purpose by letting them know that that no matter life's challenges, God's plan is always to prosper our children and give them hope and a future (Jeremiah 29:11), and that God promises that whoever believes in Jesus "shall not perish but have eternal life" in heaven. (John 3:16).
Photo Credit:Thinkstock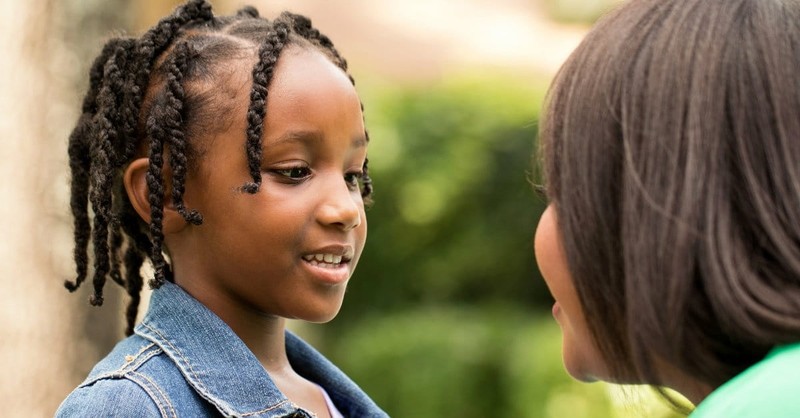 3. An appreciation for the importance of self-discipline.
As children grow up, they'll face situations in which they must exercise self-control or feel the negative effects of failing to do so. Parents can help children cultivate age-appropriate restraint by giving their kids opportunities to make choices on their own that will determine the consequences of their actions. Doing so demonstrates your trust in your child and gives your child a chance to show you what they're capable of doing.
The Bible reassures us that the spirit of God has already given us the ability to practice self-discipline (2 Timothy 1:7), and that we can do all the things we are responsible for doing through Christ who strengthens us (Philippians 4:13).
Photo Credit:Thinkstock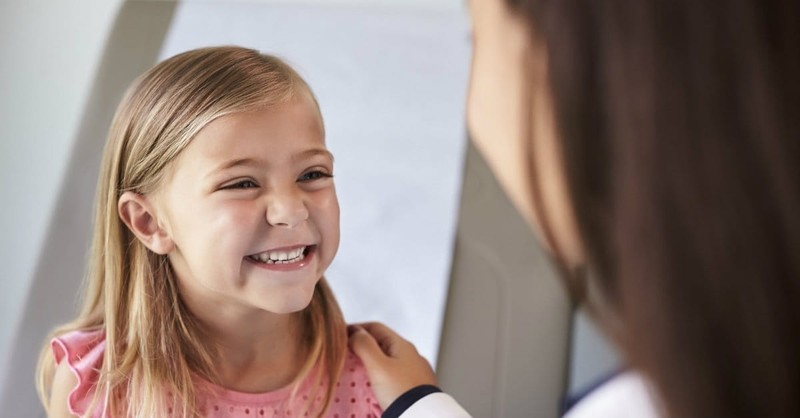 4. A sense of support despite mistakes and setbacks.
When children understand that making mistakes and experiencing setbacks are a normal part of life, they are more likely to keep striving toward their goals instead of becoming mired by feelings of defeat. Parents can help boost their children's aptitude for overcoming life's hurdles by praising their child's efforts and remaining supportive no matter the results.
God's Word encourages this supportive attitude by instructing us to "clothe" ourselves in gentleness, patience, and love no matter the circumstances or difficulties (Colossians 3:12-14).
Photo Credit: Thinkstock/monkeybusinessimages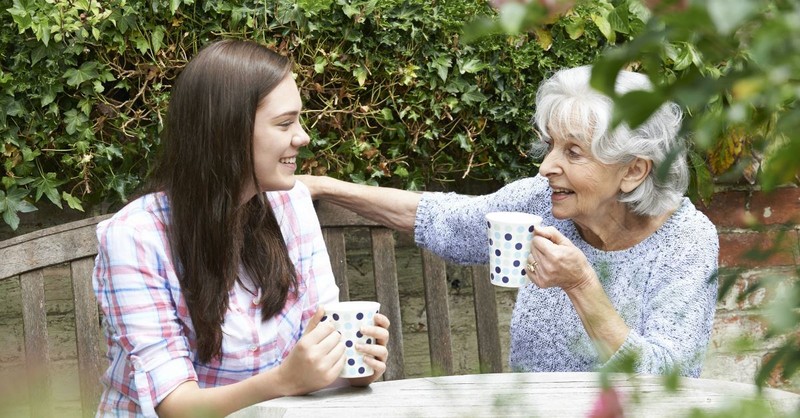 5. A sense of family unity despite individual differences.
Even within a family, there can be vast differences in personalities and preferences. Families can promote unity despite these individual differences by handing down the things that bind, such as the family's cultural heritage, traditions, heirlooms, recipes, and faith. Taking the time to hand down what has been important in your family for generations shows your children the broad tapestry from which they came and can return to in times of joy and tribulation.
To further promote unity in the face of individual differences, we can show our children what section of that family tapestry belongs to them to design in their own way by supporting our children's unique abilities and interests. In fact, the Bible encourages us to respect each other's individual differences by noting in Romans 12:5-6 that, although we are all one body in Christ, "[w]e have different gifts, according to the grace given to each of us."
Importantly, when we show our children that we support them as independent thinkers, we give them the trust to return to their family unit when life's twists and turns requires the interdependence that characterizes devoted families.
Photo Credit: Thinkstock/Highwaystarz-Photography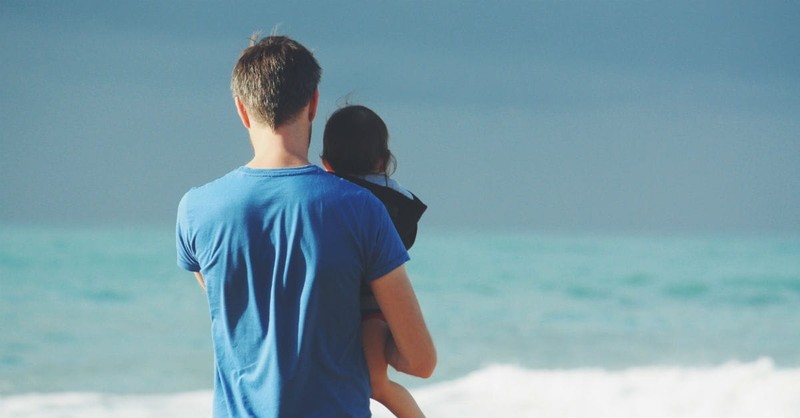 6. Positive and successful behavior for the child to model.
One way to encourage age-appropriate independence in our children is to serve as good role models of behavior for our kids to follow. Accepting disappointment gracefully, maintaining our optimism in the face of trials, and showing compassion in light of difficult situations or people sets a pattern of constructive behavior for our children to emulate. Our faith also urges us to be a good example by telling us to let our "light shine" for those watching us. (Matthew 5:16).
Photo Credit: Unsplash/Steven van Loy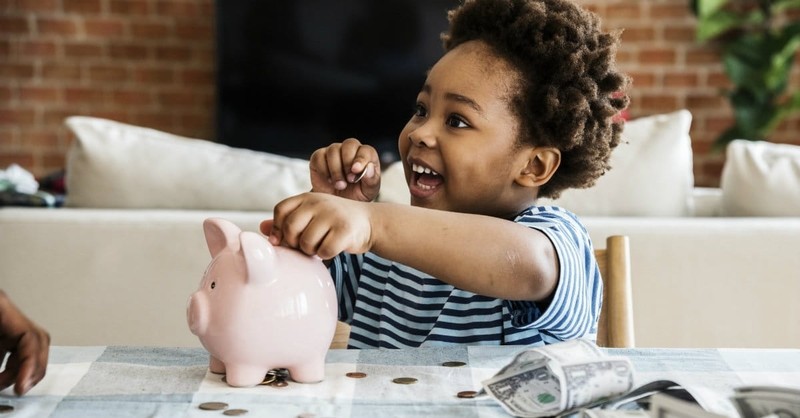 7. Age-appropriate tasks to do to boost the child's confidence.
Another way to endorse a healthy sense of independence in our children is to allow them to assume more age-appropriate responsibilities. When children successfully complete tasks and see the results of their efforts, they feel empowered and proud of their work. Whether it's choosing their clothing for the day, making their own lunch, or deciding how to respond to a problem, allowing our children to make their own decisions helps them master new skills and develop a sense of autonomy. This autonomy, in turn, enhances the child's self-confidence and security in their own judgment.
Scripture supports the importance of letting our children assume increasingly more mature responsibilities by stating that as our children grow, they are to put the ways of childhood behind them (1 Corinthians 13:11). Moreover, we are encouraged in 1 Peter 4:10 to allow our children to use their gifts to serve others, which can enhance our children's pride in their meaningful contributions to the world around them.
Photo Credit: Thinkstock/Rawpixel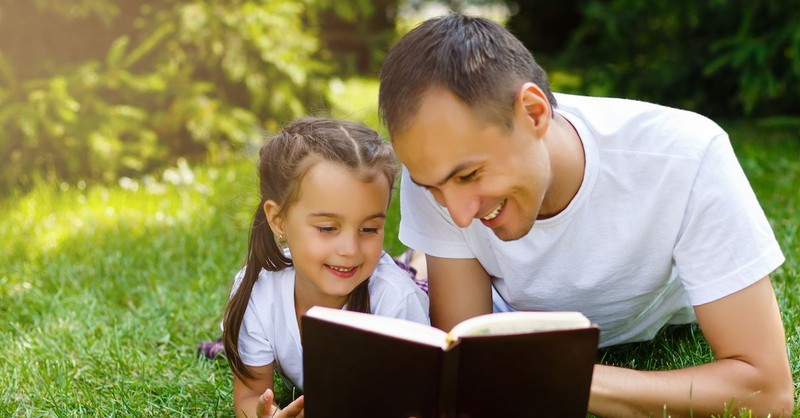 "...our job is to give our children 'roots' by handing down the values and traditions that define our family..."
Being a kid takes guts. Kids face stressful situations on their own routinely—from their first day at a new school, to their first time befriending a new group of kids, to every time they step onto a court or ballfield surrounded by bleachers of people watching them play a sport. As parents, we can't—and shouldn't—keep our kids from facing these many stressful moments on their own.
Instead, our job is to give our children "roots" by handing down the values and traditions that define our family, and "wings" by encouraging our children to confidently cultivate their unique gifts. Passing down our faith to our children equips them with higher self-esteem and a firmer sense of independence by giving our kids the assurance that a loving God has a personal interest in them and has provided them with a roadmap to navigate life's challenges.
Dolores Smyth is a freelance writer whose work has appeared in numerous parenting and faith publications. A perfect day for her includes running, reading, and spending time with her husband and three young kids. You can find her on Twitter @LolaWordSmyth.
Photo Credit: Thinkstock/Sinenkiy
---