Angels Don't Always Have Wings
Gwendolyn Mitchell Diaz

2002

21 Dec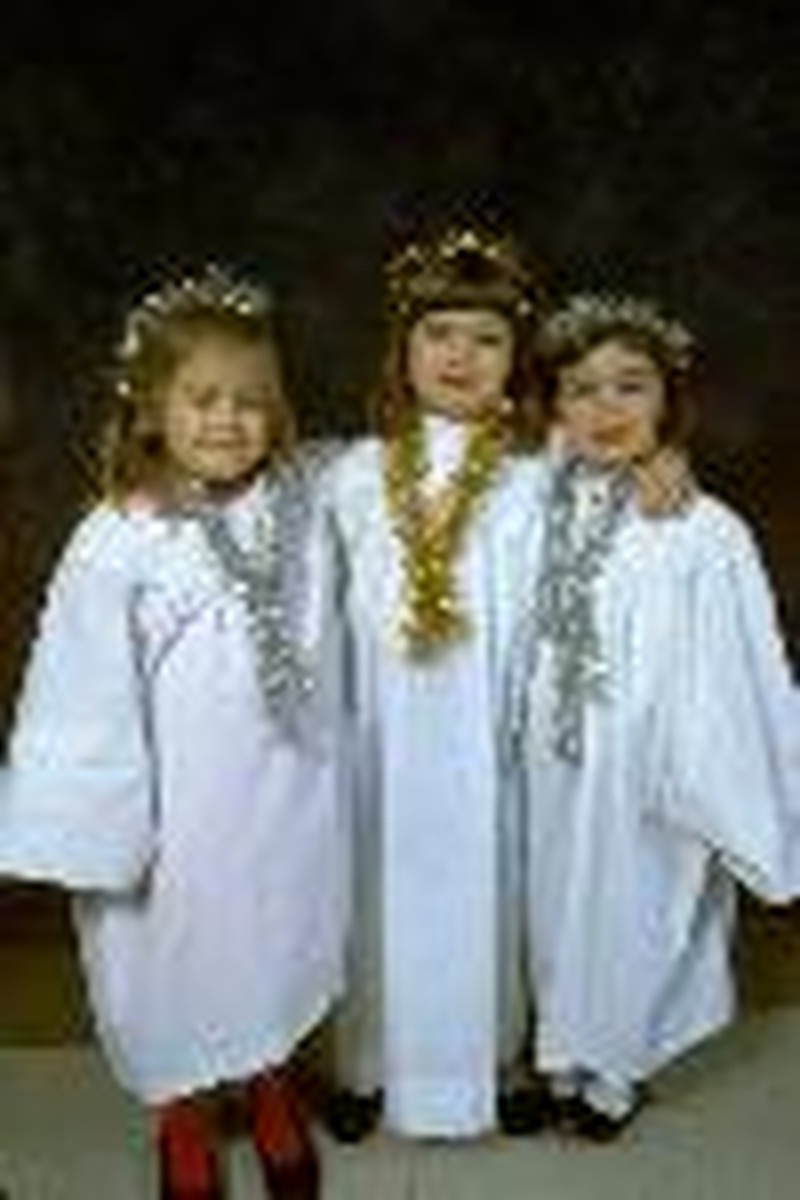 May your father and mother be glad; may she who gave you birth rejoice! - Proverbs 23:25
She was having a hard time buying me gifts. She never knew quite what to get me, so about five years ago, my sister-in-law decided that I needed to start an angel collection. She wrapped my first one and presented it to me that Christmas. It was a beautiful porcelain angel with long delicate wings. Ever since, she has continued to build me one of the most delightful, eclectic collections of angels one can imagine.
Following a wrestling match (which included all four of my sons and their father), I found my tiniest angel cowering behind the television set, unable to fly back to its home. One of its miniature ceramic wings had been clipped completely off when a flailing limb had sent it flying.

Quite upset, I picked up the itsy pieces and stomped into the kitchen. I hunted in every messy drawer 'til I found the glue that guarantees it can put everything from Humpty Dumpty to china teapots back together again. The accompanying brochure mentions it special powers to bond paper, rubber, ceramics, leather, and wood.
After two minutes of holding the pieces firmly in place, the only objects stuck together were my fingers! The angel was as wingless as it had been when it first struck the floor.
I approached my sons and tried to plead my case for a kinder, gentler household, but they were much too amused by my lack of gluing prowess to pay much attention.
"Look. Mom glued herself together!"
"I always knew you were stuck on yourself, Mom."
"Mom's just trying to get out of doing the dishes."
I wasn't amused.
"Come on, Mom, smile. It's just a little ceramic angel. It's not like one of us got hurt or something."
He left the room and came back a few minutes later holding a perfectly glued, deceptively unflawed little angel. And all of his fingers were functioning quite normally.
He handed me the angel and reached over to kiss me on the cheek.
He succeeded, and I realize...I have lots of angels. Some of them are just more rambunctious than others.
My prayer for today: I realize, Lord, that these gifts You have given me, my children, won't always be perfect. (I guess You could make the same statement about me.) Help me see their lives through Your eyes. Help their characters to be of more value to me than their performance; their heart attitudes more important than the circumstances; their temperaments more important than my trinkets. Don't let me ever get so caught up in my own affairs that I cannot rejoice in the lives of these precious children You have entrusted to my care. Give me a rejoicing heart today, dear God.Amen.
Gwendolyn Mitchell Diaz is first and foremost a wife and the mother of four sons. In addition, she has recently entered the world of communications as a writer and speaker. Gwen combines her passion for teaching biblical truths, her own experiences as a wife and mother, and a wonderful sense of humor to share God's truths in a new and exciting way. She is the author of The Adventures of Mighty Mom; Mighty Mom's Secrets for Raising Super; Sticking Up For What I Believe; Sticking Up For What Is Right; and Sticking Up For Who I Am.