Do Kids Need Social Media to Succeed?
Samuel D. James

samueldjames.net

2016

26 May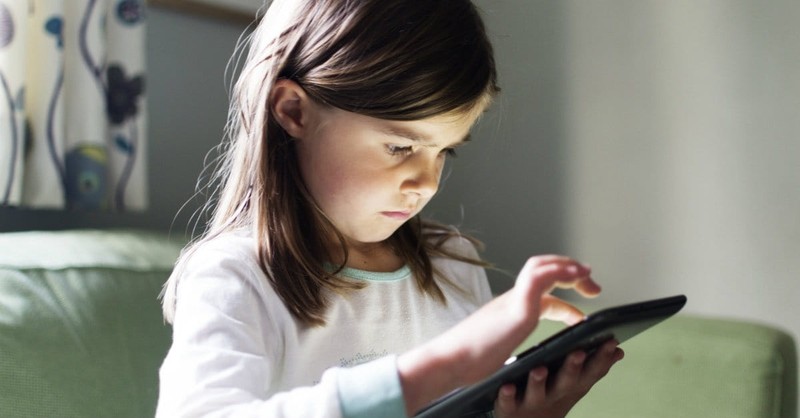 When you think of the things children need to succeed later in society, you probably think of things like good education, a stable family life, and lots of love and emotional support. One thing you probably don't think of? Social media. I'm not sure I've ever read a parenting book or a sociological report on childhood well-being that emphasized how important social media and iPhone apps are to a kid's personal and economic flourishing.
Well, there's a first time for everything I suppose.
At The Washington Post, Crystle Martin and Mimi Ito, two researchers out of the University of California at Irvine, present their case that "digital inequity" is a serious social threat to the upward mobility of children from lower-income families. Most of the article is socioeconomic research that comports well with common sense: Wealthier families have more money to spend on things like smartphones and carrier plans, which in turn means kids and teens from those families are statistically more likely to be using the social media platforms on those phones than kids from families with less money in the budget.
Seems pretty logical to me. I'm not entirely sure why extensive academic research is necessary to confirm this, but there you go.
But the raw data alone is not the point of the research. Martin and Ito present the information in order to argue that there is a serious social and economic disadvantage to be suffered from not having access to the same social media platforms as wealthier Americans. "The emerging smartphone divide is troubling," they write, and it must be addressed:
Teens' access to Snapchat and Instagram may not seem like something we should be terribly concerned about, but it is an indicator of deeper and troubling forms of digital inequity. Social digital and networked media use is where young people gain everyday fluency and comfort with the technology and social norms of our times. Whether it is managing a LinkedIn network or learning to code, young people who lack digital fluency and full access will always be a step behind their more connected peers.
If you're not reading carefully, the words "digital fluency" might race past you as you find yourself reluctantly agreeing with the authors' conclusion. After all, isn't the computer and the internet both integral parts of our modern economy? Isn't inability to use email and web browser an obstacle to employment, even in the most non-tech industries?
Well, yes, but that's not what is being talked about here. Rather, the researches seem to be equating familiarity with smartphone-only applications like Instagram and Snapchat with "fluency." They apparently believe that the social and economic obstacles that encumber Americans who aren't good with computers or the internet are also awaiting young children and teens who aren't able to harness the latest hardware and applications that their wealthier classmates might be using.
This kind of prognostication faces an obvious problem: How do you ever end up with reliable data when the products are so new and diversifying so quickly? The research presented in this piece relies heavily ] on projection and a functional equivalence of social media with other digital tech like email. Why accept that equivalence though? Facebook is wildly different, both in form and function, than it was when it launched in 2006. MySpace, once considered the crown jewel of social media, is decrepit, and the much hyped Google+ is almost totally irrelevant to the average American teen. Forecasting what tomorrow's social media platforms will even be is difficult enough; predicting their economic impact seems like a fool's errand.
But that's not this article's biggest problem. Its biggest problem is its unqualified view of social media as something that automatically enriches a child's life.
Let's assume the research's premise for one moment, and imagine that it really is true that not having an iPhone or Galaxy disadvantages teens in their future economic mobility. The next question should be: So what? Does an economic disadvantage automatically trump any and all other concerns that parents and families might have about allowing teens (and younger) unfettered access to social media?
And there are many such concerns. Of course there are the usual ones: Sexting is pandemic among American teenagers, and it is well-known at this point that compulsive social media use (and many teens know no other kind of use) can have serious effects on mental health. But even beyond this, there are worthy questions about why young people need to be trained on social media at all. After all, the astronomical usage rates of "connectors" like Facebook and Twitter are accompanied with the near-universal acknowledgement that our culture–particularly the Millennial culture–is marked by pathological loneliness and personal fragmentation. The stated goal of social media is to connect people with each other. If it is failing in that goal–and our reasons for suspecting it is failing are increasing–then why is it necessary?
Rather than assuming that the latest novelties from Silicon Valley will dictate our children's futures, we should empower parents and churches, of all income levels, to take a higher stake themselves. How many teenagers spend hours on Twitter, enchanted by the most banal and transitory "Trends," because they are left to themselves without any inkling of the delights of imagination and wonder, delights that exist right outside their window? Are many of the children I see in restaurants glued to their iPad having their mental and moral faculties shaped by corporations, merely because their parents are too glued to their email and Facebook notifications to notice?
It is one thing to submit that economic flourishing benefits the young. It is altogether reasonable as well to suggest that the youngest generation be trained in the tools of the modern economy. But it is quite another thing to urge parents to hook their children up to the most dehumanizing and trivial portals of diversion, merely out of the fear of having an incomplete resume.
If raising people who are capable of living healthy, rich lives apart from the soft blue glow of digital enchantment means a slightly less thick college application binder, so be it. One's life, after all, does not consist in the abundance of possessions–or followers.
This article was originally published on SamuelDJames.net. Used with permission.
Samuel D. James currently serves as Communications Specialist to the Office of the President at the Ethics and Religious Liberty Commission. His writing has been featured in such places as TIME, First Things, World Magazine, The Gospel Coalition, 9 Marks, and more. For more information please visit SamuelDJames.net or @samueld_james on Twitter.
Publication date: May 26, 2016