Finding the Treasure in Your Child
Pam Farrel

52 Ways to Wow Your Husband

2014

25 Sep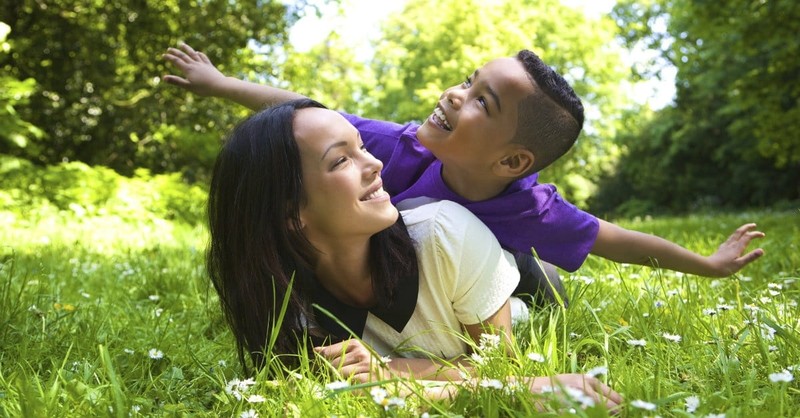 For you formed my inward parts; you wove me in my mother's womb. I will give thanks to you, for I am fearfully and wonderfully made; wonderful are your works, and my soul knows it very well (Psalm 139:13-14).
Ever feel at the end of yourself as a parent? Yeah, me too! One day, our then 8-year-old son Zach came into the house from playing outside with his brothers, Brock and Caleb. His brothers were in tears. Zach was beating on them again! (Zach had a medical issue and a learning disability and wasn't very verbal so when frustrated he used his fists.)
"Zach," I bent down and whispered intently into his face, "You cannot do this. Hitting is inappropriate. Go upstairs and I will come up to talk to you."
Zach stomped up the stairs, knocking his brothers over in the process. He slammed the door to his room and threw a baseball at it, knocking a hole through the door as I walked in. I had bounded up the stairs just behind him. I prayed all the way up the stairs because I had made a commitment to never discipline in anger. But I wasn't angry. I was scared, scared for my son.
I walked into the room, bent down so I was eye to eye with him and said firmly but calmly, "Zachery, this is inappropriate. I know you are angry. I know you are upset. But you cannot use your fists to show it. You have got to learn to use words to express your feelings." (I was thinking in my mind, If you act like this no one will ever marry you and you are going to live with me forever! Use words!)
Zach exploded and yelled back at me, hands on his hips, "You want words? You want words? Then I hate myself and I hate my life and if God made me, I hate him too!"
I was stood in shocked silence. I simply replied in a whisper, "I'll be right back."
I ran to my room in tears. I threw myself across my bed and desperately prayed to God, "Lord, I am a pastor's wife, Director of Women's Ministry, I write all these Christian books and I am raising a little atheist upstairs—I need HELP! I am so afraid for Zachery. I don't know what to do. All I do know is that Psalm 139 says he is fearfully and wonderfully made. I believe that. I believe there is a gift, a treasure, that You place in each and every one of us. But God, Zach is so angry he cannot see the treasure. Help me help him see that treasure!" 
Then the idea came. I ran to the office and pulled out a piece of poster board. I drew a treasure map on it and a treasure chest at one end, glued a quarter or two onto the map, and marched myself back upstairs where Zach stood, just as I had left him.
"Zach, here's the deal. You and I are going to go on an adventure. See, God has placed a treasure, a special uniqueness inside every person. There is a treasure in you, Zach!" (I said by faith!) "You and I and God are going on a treasure hunt to discover that hidden treasure. So here's the plan. I am going to ask you every day to name one thing positive about your day and one thing you think you did well. Then once a week, you and I are going on a breakfast date and we're going to talk about what we see God is showing you about the treasure inside you. We're going to do this for at least six weeks and at the end of that time, I am going to invest money in the treasure God has shown is in you. Zach, you are a special guy. We all love you, and God loves you most of all. Let's ask God to help us discover your treasure.
"Zach, what's one thing pos¬itive that happened today? Let's write it down."
Zach had a chronic Eyore-like attitude so he said, "It's hopeless, it's never going to work."
I spoke for him, "Honey, you are alive." (I was holding back my own frustration because I was sarcastically thinking, Yep, you are alive—because I haven't killed you from sheer frustration, kid! But God miraculously replaced my frustration with compassion.),I wrapped my arms around that sullen, stiff little body and whispered, "You are God's treasure!"
Then a miracle happened, Zach started bringing me the treasure map to excitedly list off all the great things he was seeing in himself. At the end of those six weeks, we discovered that relationships were the key to unlocking Zach's heart, so for years we budgeted funds to send a friend with him to concerts, camps, workshops, etc. so they could grow with God and make good decisions together.
Fast forward, now about 18 years later, and that same son graduated with a Master's Degree in Exercise Science (with honors) and was hired the day he graduated as a Strength Coach for a Division 1 University. On June 22, 2012 Zach did get married to a beautiful, godly woman who values the treasure of Zach! Miracles happen when you look for the treasure!
Bill and Pam Farrel are international speakers, authors of over 38 books including best selling 10 Best Decisions a Parent Can Make. (This is an excerpt from 10 Best Decisions a Parent Can Make, and many MORE tools the Farrels used with their children to help them reach their potential are included in this book.) Other free relationship and parenting articles, the Treasure of Your Child Treasure Map, other books and resources can be found at www.Love-Wise.com. The Farrels are frequent guests on Focus on the Family radio.
Publication date: September 25, 2014