How to Parent Your Wonderful, Strong-Willed Child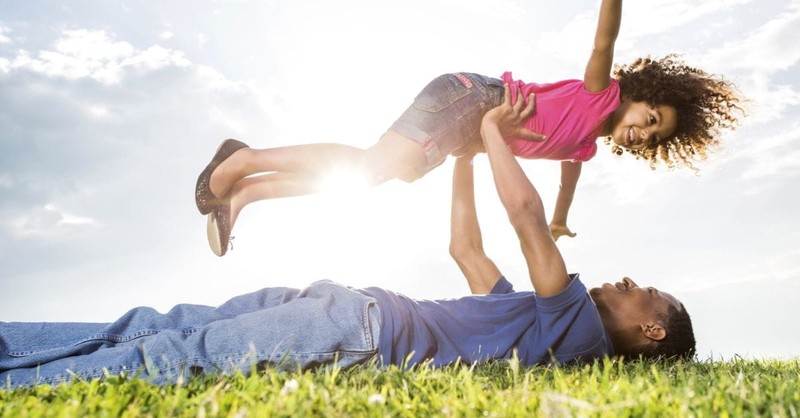 The day my firstborn came into the world – though it's more than 5 years ago – is one I'll never forget. I felt the exuberance of meeting this baby girl, on top of the relief of the end of my wife's pregnancy and the safe delivery, all combined with the weight of responsibility of finally being a parent. Two days later, as we packed her up in her car seat for the first time to take her home, she began to cry.
It started with a whimper, quickly turning to a full-fledged scream that lasted the duration of the 20-minute car ride. Six months later she was still screaming, and we were hit with the reality that our sweet little baby girl was one of the dreaded strong-willed children we had read about. The strong-willed baby turned into a strong-willed toddler.
As a 5-year-old, there's not a directive given in our house that she doesn't have a question, comment or discussion about. She's a back-talker. It's not all bad. I also realize the positive qualities she holds, which are typical in what we call "strong-willed" children. She's smart, confident and determined.
But in wrestling with the daily parenting challenges and frustrations of raising a strong-willed child, I can't help but gain a glimpse of my own strong will. Like Moses, I find myself arguing with God about what I know he wants me to do (Exodus 4). Like the Apostle Paul, I tend to find myself not doing what I should do, and instead doing what I shouldn't (Romans 7:15).
God has every right to be as frustrated with me as I can be with my children. As a perfect Father, he loves me through it all. And, as it turns out, there are things that the strong-willed child writing this article needs to learn as he tries to parent a strong-willed child.
1. Rules are Necessary
Without rules, in society or in the home, we would exist in a constant state of chaos. In our home, we find it necessary to pick our battles. Some things are worth fighting for, and others aren't.
Our daughter is very creative and expressive with her wardrobe. We often choose to allow her to wear what she wants, regardless of whether or not it matches. But other rules in our home are there for a reason, and often it's to keep her safe and protect her. We love her too much to let certain things slide.
Author and expert Cynthia Tobias says this: "Figure out as early as possible how you can voluntarily give your child some control over herself, even in very small ways...If she wants to carry that dirty ragged blanket into church, swallow your pride and let her have it. Save the conflict for the very important battles you will need to fight later."
I believe that God does the same with us. He gives us each free will to make our own choices. But he also knows what's best for us, and he set a framework of rules for how we can live life to the fullest. From the very beginning, in the Garden of Eden, we thought we knew better than God. We can make our own choices, and there are certain areas of our lives where God gives us freedom to express ourselves. But there are other rules he puts in place, not to limit us, but to allow us to be our best.
2. Commands aren't Suggestions
With our daughter, we find ourselves consistently reminding her, when she argues about a directive, that we didn't ask her about what she wanted to do. "Sweetheart, you need to clean up your toys" is never a command that's immediately heeded in our house. As parents, we don't ask her which instructions she feels like obeying and what ones she doesn't. In the same way, God gives us certain commands in his Word – we can't pick and choose which ones we feel like listening to.
The greatest commandments of all come from Jesus: "And he said to him, 'You shall love the Lord your God with all your heart and with all your soul and with all your mind. This is the great and first commandment. And a second is like it: You shall love your neighbor as yourself. On these two commandments depend all the Law and the Prophets'" (Matthew 22:37-40).
Every day, we are presented with opportunities to exemplify love for God and love for others. And, regularly, I find myself missing these opportunities. Anytime God is not first in my life, I'm breaking God's commandment. Anytime I value myself over my neighbor, I'm breaking God's commandment.
It's easier to see myself as I observe how easy it is for my daughter to break our rules.
3. Discipline is an Act of Love
"This is going to hurt me more than it's going to hurt you." You never really understand that phrase regarding discipline until you find yourself saying it. As a parent, you don't like seeing your children upset. I've heard it said that you are "only as happy as your saddest child." I love my kids so much. I want to see them learn and grow up to be productive members of society. To do that, that have to learn how God wants us to interact with him and with others around us. I love them too much to allow them free reign to do what they want, because we all know we tend to make the wrong choice when left to our own devices.
God knows that too. That's why we read in Hebrews 12:6 that "the Lord disciplines the one he loves."
4. There's a Direct Relationship Between Love and Obedience
I'm no parenting expert, so I can't speak yet to the effectiveness of this strategy. But lately I've been really making a concerted effort to explain to my daughter the relationship between love, respect and obedience. I know she loves her parents. So, I explain to her what the Bible says about children obeying their parents. I also explain to her what Jesus said about love and obedience: "If you love me, you will keep my commandments" (John 14:15). The key is getting her to think in this way before she makes a bad choice, rather than understanding it afterwards.
I love Jesus, but do I always keep his commandments? As I talk to my daughter about this, I can't help but hear God talking to me about it.
Brent Rinehart is a public relations practitioner and freelance writer. He blogs about the amazing things parenting teaches us about life, work, faith and more at www.apparentstuff.com. You can also follow him on Twitter.
Publication date: April 24, 2015