It's 10 P.M. Do You Know What Apps Your Children are Using?
Cory Peppler

Crosswalk.com Contributing Writer

2017

13 Dec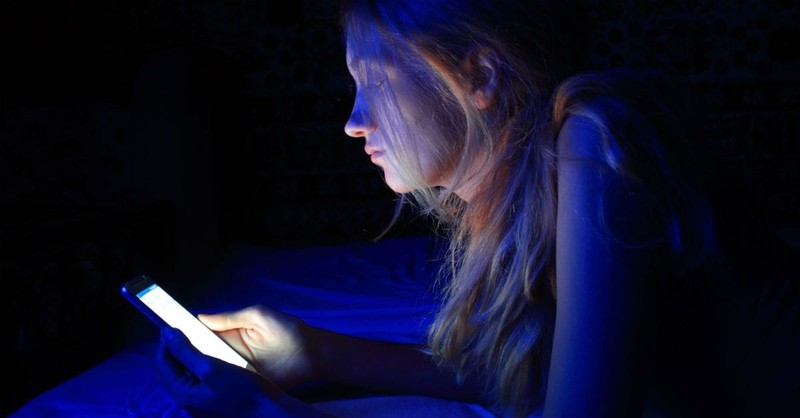 It's 10 pm. Do you know where your children are?
Just as important, do you know where their phones are?
As parents, we try to keep a watchful eye on our children's activities. We monitor who they are with, what their friends' parents are like, and what kind of movies they watch.
But when they are up late on their devices or take their phones into their room, we are leaving them potentially at the mercy of a whole world at their fingertips. And it's a world that isn't always friendly, healthy, or edifying.
Anonymous Apps
Among the more popular apps that kids are flocking to, a number of them allow users to create accounts without revealing their real identity to others. While this may sound like it offers protection for the user, it also opens up opportunities for cyberbullies to act without consequence or predators posing as other kids.
Kik Messenger (or just Kik) has been one of the most popular and most abused apps in this category. Users connect through phone or social media contacts or by browsing groups through the app. Younger users can connect to people in these groups without knowing anything about who they really are. 
Sarahah is a new player in the cluster of anonymous apps and connects to either your phone contacts or the user's SnapChat account. It has become quickly popular after launching in the summer of 2017, but seems to be following in the footsteps of its predecessors, with early reports of cyberbullying and abuse.
tbh ("to be honest") allows anonymous users to comment on one another, but only using pre-selected phrases and positive compliments. This seems to be an attempt to stand apart from the others. There are still some privacy concerns as the app requires revealing grade level and location to find their school. 
Two others to watch for are Whisper and Ask.fm. Whisper provides a platform for sharing secrets anonymously, many of which are of a sexual nature. Ask.fm, which allows user to ask and answer questions, has been linked to a number of suicides resulting from online bullying through the app.  
The fact that some anonymous apps, like Yik Yak and Secret, have shut down over issues with cyberbullying, abuse, and links to criminal behavior should give parents--and kids--reason to pause before diving into these apps too quickly. 
Live-streaming Apps
This class of smartphone apps allow users to push a button and go "live". Pretty amazing, when you think about it, and you've no doubt seen some cool broadcasts on Facebook by now. 
On the flip side, though, it's a little like allowing a film crew into your child's bedroom for them to share anything with an entire viewing world. And with live streaming, there are no second takes, no editing, no viewing and deciding whether or not to upload. 
YouTube Live now allows for the same kind of broadcasting as Facebook Live. Since many younger kids are abandoning Facebook (because, you know, too many of us old people on it), YouTube Live allows users to broadcast from a laptop/Chromebook or a phone or tablet through the app.
Instagram, best known for its photo-sharing features, now allows users to broadcast live with a tap of a button in the app. YouNow and Live.ly are two other popular apps that offer the same ability to watch and broadcast live. (Live.ly is owned by—and linked to—the popular Musical.ly, a music video creation app used heavily by tweens and teens.)
The most significant concerns for these apps is the inability to filter content, whether viewing or broadcasting. Younger users can overshare, giving away personal and identifying information, or they can say or do things that cannot be "edited out." For a young brain with an immature prefrontal cortex (where judgement happens … eventually), this can be a recipe for bad decisions and irreversible consequences.
Photo-sharing apps
Snapchat is still the king of the apps in this category. Snapchat allows users to snap and share pictures that disappear seconds later (although nothing really disappears on the internet.) Recent privacy issues relating to location-tagging have been raised with the introduction of the SnapMap feature.
Instagram is still a very popular photo-sharing app among younger users, too. These photos don't "disappear" but become a part of your "Stories", complete with hashtags and captions. Parents should also be aware of the trend of creating fake accounts (finstagrams or "finstas") to have one for parents to see and one for their friends.
With both of these apps there is some control over who users connect with and who sees what, but there is the real possibility of seeing inappropriate material here, too. A bigger concern is the self-centered nature of such apps, where users are posting for an audience's approval and affirmation. Mental health experts have voiced similar concerns over self-image and the need for "likes".
Group Texting
Ever try to actually call a teenager? Don't bother; they prefer texting. And when it comes to their friends, they love group texting.
Both Android and iOS phones allow texters to send to multiple people and set up groups. But there are also apps that do the same.
Group.me and WhatsApp are two of the more popular group texting apps, allowing the setup of multiple groups, sending images and video, and allowing for one-on-one texts. Houseparty is a group messaging app that also allows for live group video (think Facetime or Skype for up to 8 people). Houseparty is clearly designed for the college crowd, but many younger kids have found it. 
While texting and group texting can be a healthy way for tweens and teens to stay close to friends, it can also be hard to shut off. The Fear of Missing Out (FOMO) is real, and kids can find themselves up at all hours so they don't miss anything. Another thing to watch for is the use of group texting in cyberbullying. The same way that a group could socially and physically exclude someone from their group (and talk about them behind their back), cyberbullies do the same by digitally shunning from group texts.
YouTube and YouTube Kids
Searched almost as much as Google and watched more than any other video source (including TV and cable), YouTube has a very prominent place in our kids media landscape. Over 500 hours of video content is uploaded every minute, and more than 40% of viewers are watching on mobile devices, like smartphones and tablets.
Just as there is a lot of entertaining, interesting, and even uplifting content on YouTube, there is a lot that is wildly inappropriate, unhealthy, and even pornographic. YouTube allows parents to turn on Restricted Mode for their kids, but it's too easy to get around.
The YouTube Kids app is a significant improvement over the standard site, filtering out much of the inappropriate content and providing more kid-friendly videos; however, recent concerns have been raised about the amount of "adult" content that has slipped through. No tool, site, or app is foolproof.
Apart from the content itself, there is the habit we all seem to have of watching video after video, thanks to the "next video" that is featured or the sidebar of related videos. It doesn't take much to blow through a few hours of mindless watching. 
What to do about it
Not all device and app use is harmful and dangerous, of course. As parents, we have the opportunity to model and teach good, healthy, balanced technology use to our kids.
Clear expectations 
Set clear guidelines and boundaries about devices, especially in the bedroom and past certain hours. Most experts suggest no phones, tablets, or laptops should ever be in the bedroom. Many recommend turning off all screens at least an hour before bedtime. 
Filter and Monitor
We have an obligation to know what our kids are doing and to protect them from harm. Filtering and monitoring software and devices can help with that. Get to know the parental controls settings on your child's devices, too. 
Having said that, it is important to note that we simply cannot rely on them to do the work for us. They are imperfect parents.
Open Conversation
Do everything you can to establish an open door policy where questions and concerns can be voiced by both children and parents—especially when it comes to technology, there must be an openness and honesty. If they know they can talk without fear of judgment, perhaps they won't feel the need to voice their issues on anonymous apps.
Talk deliberately about technology and its effects (good and bad) on us, including sleep disruption, the drama it can cause, the need for physical and mental breaks, and any other issues that make for good chats at the dinner table. 
Encourage the Positive
It's not all about limits, rules and restrictions. Encourage them to be creative and use their technology in a positive way. Talk about how to be an "upstander" instead of bystander when they see negativity. Show them where they can learn new skills and explore their own growing interests. 
There are definitely apps for that, too.
Photo credit: ©Thinkstock/sapozhnik
Cory Peppler is a teacher-librarian, father, husband, and blogger. He writes about the intersection of parenting and technology at ParentingDigital.com, helping overwhelmed parents raise balanced kids in a digital world.