Kids Talk About God - How To Be Salt and Light
Carey Kinsolving and Friends

2003

26 Apr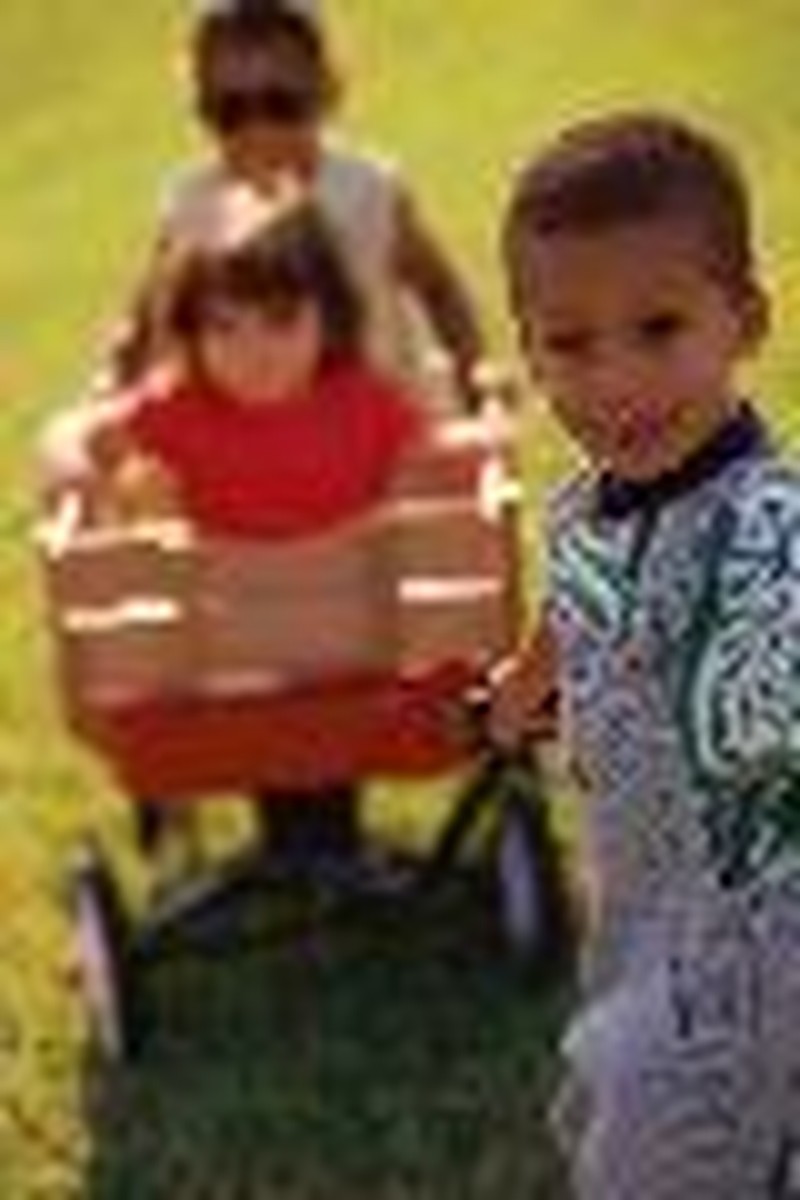 How can Christians be the salt of the earth and the light of the world?

"I won't call names or hit people," says Heather, age 8.

That's a start. You don't want to be accused of being the devil's disciple for using salty language or knocking someone's lights out. Jesus had something different in mind when he told his disciples: "You are the salt of the earth" and "You are the light of the world" (Matthew 5:13-14).

"I could give kitties and other things," says Brian, 10. "After that, I could do more kind things and tell people to believe in Jesus to have eternal life."

This sounds like a great strategy to influence cat lovers. Of course, a similar puppy strategy would work for dog lovers. But before you begin your campaign to reach horse lovers, you may want to consider an after-school job with a newspaper. You may even want to consider a position like majority stockholder of a large newspaper.

"To set a good example, you could be a good sport," says Faith, 11.

Ouch! This hits home because I like to win as much as the next guy. The cliche about winning the battle and losing the war applies here. Keep the big picture in view by influencing teammates and opposing players for the kingdom of God. If we win or lose with equal grace, we will be able to do things Faith suggests more successfully: "I could talk to people about God, invite them to church and pray when bad things happen."

If we exhibit bad sportsmanship and pettiness, we'll forfeit opportunities to speak words of life into people's souls. How can winning a soccer, football or baseball game compare with influencing one person for eternity?

"I could be a good example of salt and light by being a good neighbor in my neighborhood," says Janet, 11. "We can volunteer to help other people when they need help."

In today's mobile society, a neighbor may be a co-worker who lives across town. Pollster George Gallup Jr. reports that many Americans are lonely. Modern life offers some advantages, but a sense of community is not one of them. Strangers in the form of television sets have invaded most American homes, preventing people from talking to each other and neighbors. The average American watches more than four hours a day of mindless dribble.

Just imagine the shock of your family and neighbors when you pull away from television long enough to acknowledge their presence. Jesus designed Christians to be the light of the world, not the afterglow of a television tube.

"You could stand up to bullies and tell them God doesn't like it when they hurt other people," says Chloe, 11.

Jesus confronted the worst kind of bullies -- religious tyrants. He reserved the toughest language of his ministry for them. Of the scribes and Pharisees, he said: "For they bind heavy burdens, hard to bear, and lay them on men's shoulders; but they themselves will not move them with one of their fingers. But all their works, they do to be seen by men" (Matthew 23:4-5).

The bullies eventually plotted to get rid of Jesus because the light of his life and teaching kept shining into their den of darkness. Oh, how they must have congratulated themselves when the Nazarene exhaled his last breath as he hung on a cross between two criminals. Their plot appeared to succeed until an angel announced to a woman mourning at an empty tomb, "He is not here; for he is risen!" (Matthew 28:6).

Because Jesus rose from the dead, Jake, 7, would be salt and light by being a "missionary to people around the world and helping people up when they fall."

Did you know that everyone has fallen? Let your salt season and your light shine by telling someone today that Jesus came to rescue us from the "fall."

 Bring a KTAG Arts Festival to your church or school. For details, visit the Arts Festivals page here. Bible quotations are from the New King James Version.

Copyright 2002 Carey Kinsolving