Kids Talk about God: What if Jesus came to school with you?
Carey Kinsolving & friends

2003

24 Jan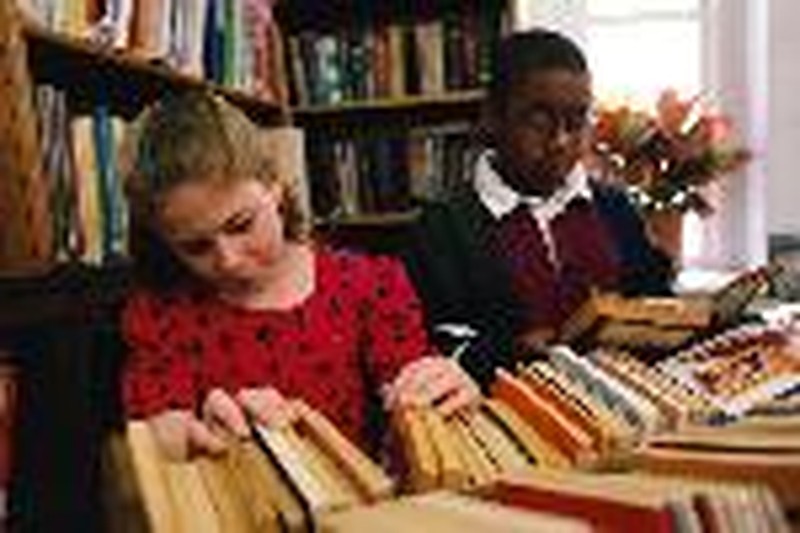 If Jesus came with you to school, what would you do? "I would ask him for all the answers. I would buy him lunch," says Bobby, age 7.
Yes, it would be nice to not study and have the answers to those pesky tests. Then, there's the other trial that takes the fun out of school -- homework. "I would tell Jesus about the 1,000 pages we have to read," says Eric, 9. "Also, I would tell him about my homework Mrs. Wright gave me."
Eric, do you think Jesus would decrease your reading or homework assignments? Don't count on it. This might be hard for you to believe, but most teachers have the best interests of their students in mind.
Ellyn, 9, has another plan for dealing with school: "I would ask Jesus to get my brother out of school, get on a cloud and fly us home."
I wonder if the Lord could arrange a cloud ride home about two minutes before a final exam? What teacher could argue with being whisked away on a cloud?
"If Jesus came to my school for one day, I think I would show him how I can do the monkey bars," says Lauren, 7. "I would ask him to swing me. I would also ask him what heaven is like."
Some of us can't imagine Jesus taking time to swing a child on a playground. It seems so ordinary. We like the stories of Jesus walking on the water, feeding 5,000 people or healing a man born blind. If we always look for Jesus in the miraculous, we'll miss him in the ordinary details of life.
I remember a front-page story in a South Texas newspaper of a woman who saw the image of Jesus in a tortilla. She made a little shrine in her house, and people lined up to see it. It must have been an awfully slow news day.
What could be more ordinary than asking for a drink of water? Jesus asked for a drink, and a revival broke out in a Samaritan town (John 4). A woman drank of the living water and told others the Messiah had come.
"I would ask Jesus a lot," says Morgan, 8. "If it was Spanish, he would be very good at it. If it were art, he would draw himself dying in the cross. If we had a test, he would get A plus. He would get all his work finished. He would get no homework."
When Jesus walked on the Earth, his homework was heaven's work. He always listened to his Father's voice and obeyed perfectly. Because of his obedience in dying on the cross, our disobedience doesn't have to keep us out of heaven. As the Samaritan woman who came to draw water from the well discovered, Jesus offers living water (eternal life) to all who drink (believe in him).
"If Jesus was right here at school, I would jump up and down, and give him a big hug," says Caroline, 6. "I would do that because I want to make Jesus smile, and I would bow down to him in respect."
Our lives would be radically transformed if we lived to make Jesus smile. Eliminating thoughts, words and actions that make Jesus weep would start us toward this lofty goal.
Forget about your rights. If God gave us our rights as people who have sinned against him, we would have no hope of spending eternity with him. Every day, our hearts should be jumping for joy with gratitude and bowing down before God with reverence for his grace and mercy to us.
"Now to him who is able to do exceedingly abundantly above all that we ask or think, according to the power that works in us, to him be glory in the church by Christ Jesus to all generations, forever and ever. Amen." (Ephesians 3:20-21).
Inspire your children by reading this column with them and visiting the Kids Talk about God website.

Bible quotations are from the New King James Version.

COPYRIGHT 2002 CAREY KINSOLVING