New Max Lucado Story Hits Bookshelves, Video Screens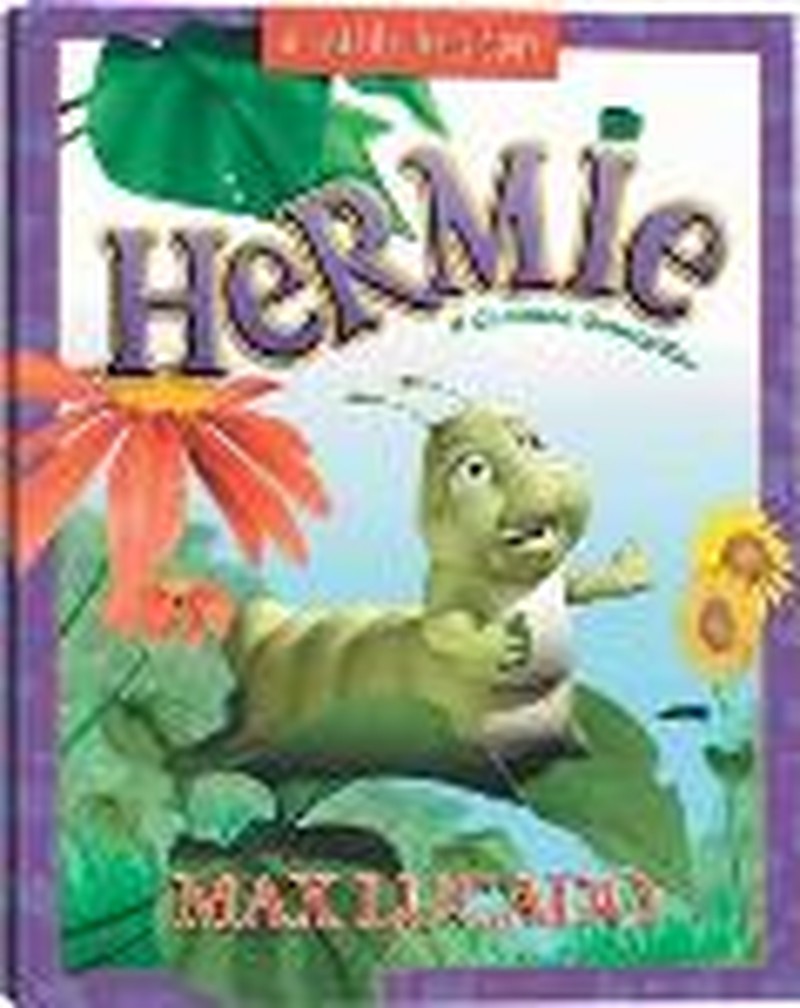 CULVER CITY, Calif. (Religion News Service) -- In this tale for kids, a caterpillar morphs into a butterfly. And before the tale even hit Christian bookstores, it morphed simultaneously into VHS, DVD, a picture book, a board book, and versions in English and Spanish.
"Hermie: A Common Caterpillar" is the latest children's story by best-selling Christian author Max Lucado. Tommy Nelson Publishers, the children's division of religious publishing giant Thomas Nelson Inc., calls "Hermie" Lucado's "first simultaneous multimedia project," releasing the story in two book formats, two video formats, and two languages, all at the same time. The VHS and DVD of "Hermie" feature the voices of comedy legends Tim Conway and Don Knotts.
"Tommy Nelson's never done anything of this magnitude," said Laura Minchew, publisher and senior vice president of the Nashville, Tenn.-based company. Interviewed at the California premiere of the video, Minchew said that Lucado's story was originally going to be a book. But when the publisher also began planning a video, Minchew said, the project "started snowballing."
In the story, Hermie is a green caterpillar who, lacking spots or stripes, is plainer than his neighbors. Gazing longingly at sights like the rainbow wings of a butterfly and the rich black spots of a ladybug, Hermie wonders why he can't be more special. And Hermie is a religious creature, regularly taking complaints about his commonness to God in prayer. Hermie is joined by caterpillar sidekick Wormie, who, likewise dissatisfied with his ho-hum appearance, joins Hermie atop a daisy to lament his lackluster life to God.
In the 40-minute video, actor Conway speaks for Hermie and Knotts for Wormie. The pretty ladybug the caterpillars admire is voiced by Melissa Disney, whose credits include Ginger in the animated Nickelodeon television show "As Told by Ginger." Author Lucado appears briefly at the video's beginning and end, where he talks to Hermie in a garden.
Made for Tommy Nelson by Charlotte, N.C.-based GlueWorks Entertainment LLC, the video uses computer-generated animation to tell the story of Hermie and his fellow insects. The publisher translated the digital art created for the video into print to provide the illustrations for the picture and board books.

Larry Carpenter, general manager of Christian book distributor FaithWorks, said the same-time release of an author's work in video and print is not common for Christian publishers. Carpenter said multiformat launches are generally reserved for only the hottest-selling writers.
"You've got to have a big name," Carpenter said. "You could count on your hand the number of authors that are able to go with that kind of splash."
Tommy Nelson's ambitious marketing campaign for "Hermie" includes release parties in Christian bookstores and even a "Hermie Fun Pack" with a Pez dispenser topped by a caterpillar-like plastic bug. But the publisher and others who worked on "Hermie" insist that what's really important is the insects' lesson that God accepts, then transforms, imperfect human beings.
The message of "Hermie" is to "love yourself right where you're at," said actress Disney, the voice of the ladybug. "God made us all different," Disney added. "I love the fact that ... we're all different for a special reason, and he knows why."
"We are forever on God's easel. He is working on us every day," author Lucado told RNS. "Some days the progress is definitive, other days scarcely noticeable," Lucado added. "But he doesn't give up. Neither can we!"