Refrigerator Masterpieces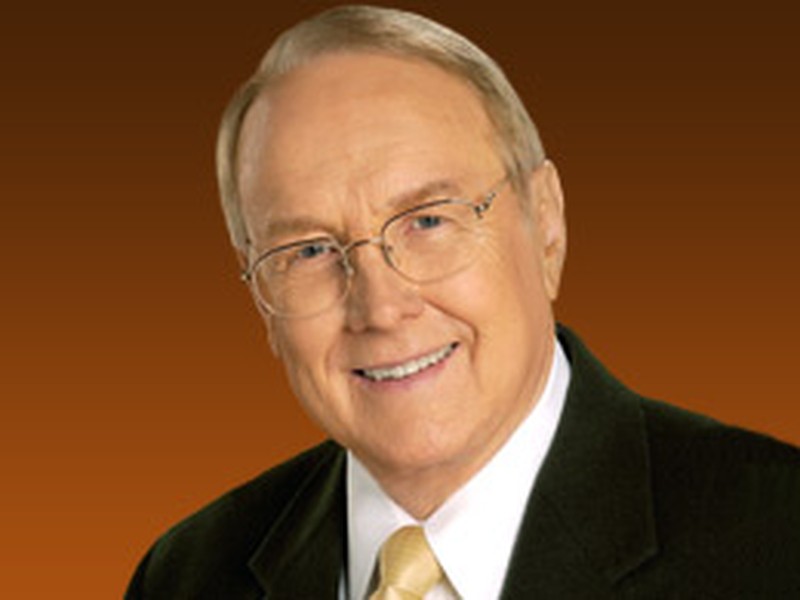 Opening my refrigerator door in pursuit of a cold glass of milk, I inadvertently knock a finger painting, an old photograph and a grocery list to the floor. For the third time today I bend over to pick up the mess, and it occurs to me that a pattern is emerging. I reach, things fall, I huff, retrieve and redisplay. The last step is the hardest—finding an empty space and an unused magnet. Undaunted, I slip the top of the painting under one corner of an already overworked magnet and the picture under the other corner. (The grocery list will have to fend for itself. Besides, there were no Oreos on it.)
Mission accomplished—that is, until my next glass of milk. Despite the annoying pattern, I wouldn't remove one thing from the door. There are too many important memories.
Show me a house with a cluttered refrigerator door and I'll show you a home filled with love. Every vacation photo, crayon drawing, lopsided watercolor and misspelled love note represents the people and moments that fill our lives with meaning. Occasionally, we try to tidy up the mess, but to no avail. It's impossible to decide which treasures can be discarded, so they pile atop one another. Each a masterpiece with its own place and its own story.
Tender Heart
My refrigerator gallery includes a photograph of our second son, Shaun. Standing beside a classmate with his first grade teacher, Shaun's wearing a silly smirk, dressed in Western attire. The smirk was because Shaun felt self-conscious about the straw hat. It wasn't cool. They had just performed a country music program at school; it was a great moment to snap a candid. To the average person, it is just a cute picture. But to my wife, Olivia, and me, it is much more.
Days before the snapshot in the straw hat, Shaun had attended an all-school awards ceremony. You know, the kind where kids sit cross-legged on the gymnasium floor while camcorder-ready parents stand in the back hoping to capture the big moment when their child is called. Shaun was sitting in row 12 with the other first graders. His brother, Kyle, was in row eight with the third-grade class.
Fifteen minutes into the program, we heard Kyle's name called. Torn between excitement and dread, my wife cheered while I hit the record button. We were happy for Kyle, who had received several of these awards before, but worried for Shaun. How would he feel if Kyle got an award but he didn't? We held our breath as the first grade awards were announced. When they reached the end of the list, Shaun was still seated.
Shaun's heart was crushed. After the closing announcement we walked home with Kyle proudly displaying his certificate and Shaun tightly holding Mommy's hand. "Maybe I'll get an award next time, right Mom?" "Right, Sweetheart. Maybe next time."
Shaun forgot his disappointment within hours thanks to heaps of sincere but overdone praise from his parents. But Olivia and I will never forget it. Kyle's certificate is on display in his bedroom, gathering dust with the others. But the photograph of Shaun with his teacher made it to the refrigerator—a continual reminder that our second little boy has a very tender heart. And, while we may not be able to protect Shaun from award assemblies or other more traumatic tragedies, we can nurture his spirit.
Tiny Hands
Down to the right of Shaun's picture hangs another masterpiece: a snapshot of our 2-year-old, Troy, taped alongside a poem. At the bottom are his little handprints in bright blue, some fingers only partly visible. One of the many crafts Troy has brought home from church, its simple verse is packed with meaning.
Its message reminds us to cherish these days, something we did too little while the older boys were smudging the walls with their fingerprints. The minor irritants of parenthood—spills on our new wood floor; crumbs showing up on, well, everywhere; and canceled date nights thanks to last minute fevers—should not rob us of the joys that come with being somebody's mommy or daddy.
Too often I allow frustrations to define my fatherhood rather than the times that really count such as the ritual of "night-night" hugs and kisses, the looks of anticipation when "I have a surprise" is announced, the silly stories and corny jokes told over dinner, or the wrestling matches I lose on the living room floor. That is why two blue handprints hang on the refrigerator door, a reminder of how blessed we are to enjoy countless masterpiece moments in exchange for the duties of parenthood.
Matthew's Hero
Above on the left is a partially covered picture of Cousin Matthew. Eighteen years old when the photograph was taken, he looks closer to 13. His immature features, glassy stare and partially askew grin might appear odd to the casual observer. But to our family, that's just Matthew. Born mostly deaf and blind, Matthew has spent his life trying to learn about a world he can't hear or see in order to function as "normally" as possible. Adding to his difficulties is a severe case of Tourette's syndrome, a nervous disorder causing unintended outbursts and compulsive ticks.
We once lived only a few hours from Matthew. He was unable to carry on normal conversations, so our relationship was built on hugs and handholding. We got pretty good at reading his motions, telling us what he wanted.
We are often too busy to enjoy the pleasures of nature. Matthew isn't. He loves taking walks. That's his way of inviting others to smell the roses of life. He also likes action movies. The pulsating sound effects and fast moving scenes give his faint visual and auditory senses a temporary treat.
Looking at Matthew's picture also brings to mind his mother, Terri. She has invested her best years caring for Matthew. She wanted to go to college and become a teacher, but Matthew's birth forced her to set that dream aside. Most parents are willing to endure diapers and temper tantrums for a few years. The effort of those early childhood years ultimately leads to healthy, happy, well-adjusted adult children. But for Terri, along with millions of other moms of special-needs children, years of thankless sacrifice lead only to many more years. Matthew, though happy, will never be a healthy, well-adjusted adult. He will always require constant attention. He will always motion for what he wants, at least on this side of eternity. And to a mom of a special-needs child, no amount of well-intended encouragement can take away the daily reality that "this side of eternity" feels like an awfully long time.
Cousin Matthew has contributed to our lives—but only because Terri has heroically sacrificed hers.
Those are just a few of the masterpieces cluttering our refrigerator door, treasured reminders of the things that matter most. We wouldn't take a million dollars for one of them (although we are open to offers on the grocery list). The next time you reach into the refrigerator for milk, stroll through your own gallery. I'm certain there are many wonderful stories scattered among the clutter. Who knows, one of them may be just the story your heart needs to hear. This article appeared in Focus on the Family magazine.
Copyright © 2001 Focus on the Family. All rights reserved. International copyright secured.