Sweet Memories of Tea Parties
Danae Dobson

Author

2013

19 Apr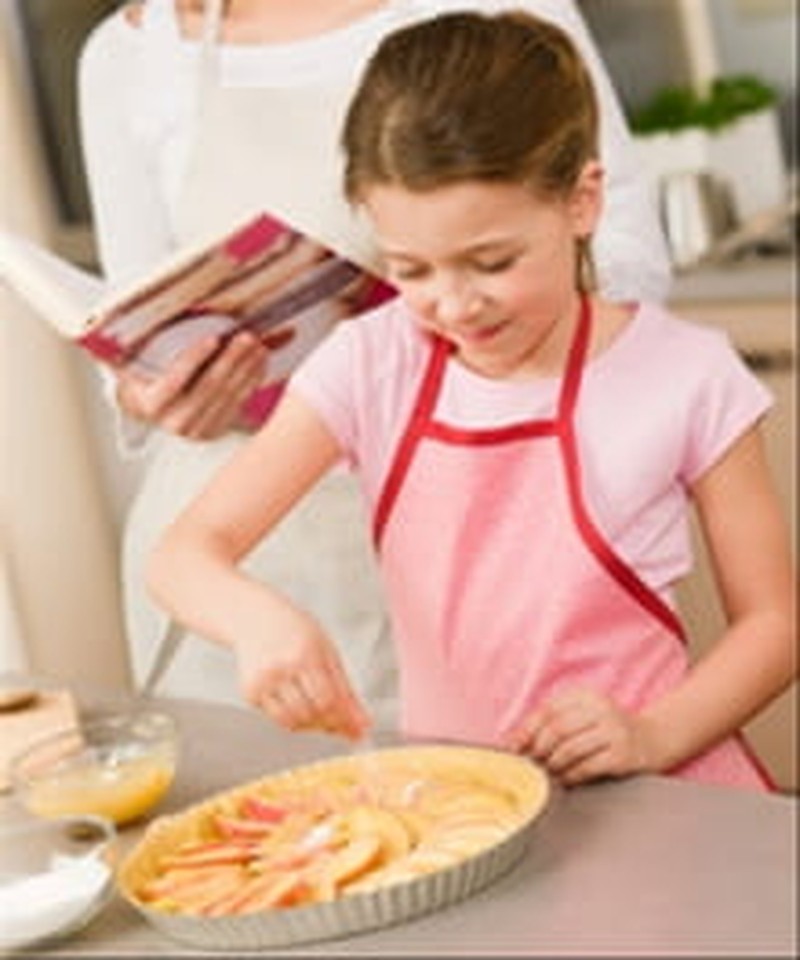 Don't you just love tea parties? There's something appealing about slipping on a pretty dress and getting together with friends over a piping hot pot of Earl Grey or almond spice tea. Don't forget about the delicious treats that go with the tea—the cucumber sandwiches, the flaky scones with raspberry jam and fresh cream, the fruit tarts and lemon squares. (Are you hungry yet?)
My mom instilled in me a love for tea parties, which date back to my early childhood. When I was a toddler, we celebrated rainy days by hosting these events for my stuffed animals. We'd set my little table with plastic china while listening to favorite Shirley Temple tunes. When I was five, my furry friends were replaced by real live guests as Mom and I started hosting elaborate tea parties for some children in our neighborhood. Our make-believe names, originated by none other than yours truly, were Mrs. Perry (me), Mrs. Green, Mrs. White, and Mr. Brown. I had the privilege of naming my mother as well and gave her the dignified title of Mrs. Snail. (We had a slight problem with snails in our rose bushes, so that was a common word in my five year-old vocabulary.) My mom was a good sport about it and accepted the name Mrs. Snail with grace. In fact, she now has a small collection of crystal snails in her living room to which I've contributed.
Our neighborhood tea parties were so much fun, and they provided an opportunity to teach manners and etiquette, such as how to arrange silverware, hold and drink from a teacup, use a napkin, chew with mouths closed, and carry on a conversation. Our tea gatherings were an effective method of teaching common politeness, and my friends and I enjoyed acting out the instruction. My mom also used those opportunities to demonstrate how to pray before eating, and she explained why we paused to thank God for our food.
Through the years my mother and I have continued hosting tea parties for special friends and using those occasions to focus on the Lord in a significant way. We make a point of sharing what God is doing in our lives, discussing our challenges, and praying for one another. It's a special and unique time of bonding. There's something about a party that includes women and teacups that seems to promote closeness and intimacy in a way that other social gatherings can't. Perhaps it stems from the fact that tea is a tradition that women have been engaging in to connect with one another for centuries. Or maybe it has to do with the absence of men. Whatever the reason, if you provide a table of women with a hot pot of tea, fancy teacups, and some goodies to munch on, you have the perfect setting for female bonding.
There's also a lot of laughter that takes place at these gatherings, especially once the cameras start clicking. One of my mom's favorite poses is to have all the ladies hold their teacups high, pinkie fingers extended. And if there happens to be formal hats, gloves, and fur wraps on hand, so much the better!
From what I've observed, there is an ongoing appreciation for tea that never diminishes. Women of all ages enjoy engaging in meaningful conversation with friends around a table enhanced by lovely flowers and china. What a beautiful setting to discuss our faith in Christ and encourage one another!
A friend loves at all times. -Proverbs 17:17
Parenting tip:
My friend has four daughters, and as each girl turns thirteen, their mother gives them a "Blessing Tea." It involves not only inviting her daughter's 'tween friends but older women as well, who serve as mentors and role models. These women provide spiritual insight and advice and gather around the birthday girl to pray over her. They also encourage her to remain pure. A Blessing Tea is a great way to help launch a thirteen year- old girl into adulthood.
Taken from: Welcome to Our Table. Text Copyright © 2012 by Shirley Dobson and Danae Dobson. Published by Harvest House Publishers, Eugene, Oregon. www.harvesthousepublishers.com. Used by Permission.
Publication date: April 19, 2013