This is Why I Want to be Like My Little Boy
Letetia Mullenix

EmbracingHisWill.com

2015

29 May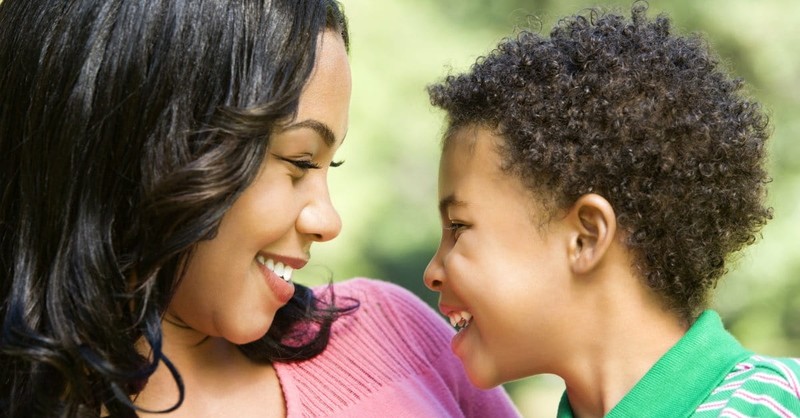 And calling to him a child, he put him in the midst of the and said, "Truly, I say to you, unless you turn and become like children, you will never enter the kingdom of heaven. Whoever humbles himself like this child is the greatest in the kingdom of heaven (Matthew 18:2-4, ESV).
My son is my hero.
He doesn't know it, though. He thinks I am his hero. But he is mistaken.
I want to be like him when I grow up. He thinks he should be like me. Only manlier.
Again he is wrong.
When he was a about 4 years old he was so helpful that he would regularly cause me to have to clean up, fix, back track, and generally make my life a little more hard in an already busy household. One day, in frustration and exhaustion, I cried out, "Baby, you're being too helpful!" With a broken heart, he looked up at me with beautiful, big, brown eyes and moaned and sighed sadly, as if he had a problem that he wished he could change, but couldn't seem to figure out how. "I can't help it Mommy, I was born this way!" And he really was. (After feeling about two inches tall, I promptly apologized and wrapped him in the biggest Mommy bear hug ever!)
He has always been full of love, and joy, and hope. He is amazingly empathetic. As a toddler, he cried whenever his baby brother cried and was not immediately attended to. He is still this way. Recently, he had a serious talk with me about how it bothered him that I did not immediately get up when his two year old sister cried. (During which we had a very mature discussion about the varying natures and types of cries.)
He will often give up the most prized item of the moment if one of his other siblings seems to want it more – even if that item is Mommy. (Sometimes, I do intervene and gently insist that he not, because he needs Mommy too. And, I can tell that he secretly likes that very much.)
Last year at the Cub Scout Olympics, his pack competed against other local packs. His baby brother, who is not yet a Cub Scout, tagged along and was allowed to compete. Out of the entire pack, the only one who won a medal was the one participant who wasn't yet old enough to be a Cub Scout – his baby brother. And you know what? He was absolutely thrilled for him.
He apologizes when he has hurt someone, and is extremely protective of his younger siblings. He sincerely addresses and repents from his own personal sin. And his prayers reflect a heart that is innately and longingly attuned toward God.
Within him beats a heart that believes the best about people. He absolutely refuses to give up on people.
One of the most beautiful things about him is in regards to his faith. He has faith that believes that all things are possible, with God. He has faith that can move mountains.
But, above all else, he loves to love. This Christmas season, he turned 7. Unfortunately, I had to miss his birthday. Oh, I saw him for a few moments. Of course I was very sedated and a bit exhausted – having just given birth to his newest baby brother. And you know what? My darling hero was overjoyed. He was ecstatic.
He had prayed and prayed for the baby to born on his birthday. He wanted to share his birthday with his new brother. You would think that having a birthday on Christmas Eve, so close to Christmas, would be enough. But this wonderful, amazing, full-of-love little boy wanted more. He wanted more! He wanted to give more love and share more love, and he wanted to share it with his new baby brother.
No, he is not perfect. On an average day, he has more energy than a three year old whose been given 5 Rice Krispies Treats and giant root beer float. He can have a quick temper, and he is dreadfully strong-willed. He is fiercely independent, which can frequently lead to him disregarding what I have told him to do, for a way that he things is best. And he can be terribly bossy and opinionated.
In effect, he is his mother's and father's child.
But, in spite of his imperfections, he reminds me daily that I should aspire to love. He reminds me to believe the best about others, and to not give up on people because of their mistakes. He reminds me of the importance of forgiveness, and caring for those who are unable to care for themselves – even if they are not my direct responsibility. He reminds me that I am not the center of the universe, and that I should be intentional about seeking to help others. He reminds me to be willing to share or even offer up those things that are most valuable to me. He reminds me to always root for the success of others, and to not put my own selfish ambition above the call to love. He reminds me that relationships make life worth living, not things, days, or events. And most importantly, he reminds me to pray, and to do so with sincerity and longing, seeking God to change my heart when necessary, and believing that he hears my prayers.
And every chance he gets, he makes a point to remind me that I am loved.
When he looks at me he sees love. He doesn't see how flawed I am, my many imperfections, or my aggravating tendency to make the wrong choice or say the wrong thing – even when I know better. No, instead he sees an example to live up to. He sees a mother he admires. And he loves the fact that he has my eyes.
He is right. He does have my eyes. And, when I look at him, I see all the things I used to see in the mirror – and so much more. Because through him, I see daily, a glimpse of God's glorious love in eyes almost mine – but better.
Yes, he is my hero. I know that when he grows up he wants to be like me. But, I hope that when I grow up, I will be like him.
For further study: 1 Corinthians 13:4-8, 1 John 4:10 (ESV), 1 John 4:19-21 (ESV), Matthew 5:45-47 (ESV), Romans 8:38-39 (ESV), Romans 12:9-11 (ESV), Galatians 5:13-15 (ESV)
To continue to prayer on this subject go to today's Daily Hope & a Prayer.
Originally ran on Embracing His Will. Used with permission.
Letetia Mullenix is a working, blogging, homeschooling, PhD student, wife and Mommy to five "happy, noisy, high-energy, snuggly" children whom she adores, and is daily learning to live a life full of joy and contentment. She feels privileged to share words of encouragement and faith with other woman as they endeavor to embrace the will of God - one step and one victory at a time.
Publication date: May 29, 2015