When You Don't Have an Answer for Your Child
Sheila Walsh

Women of Faith speaker, author, recording artist

2017

2 Feb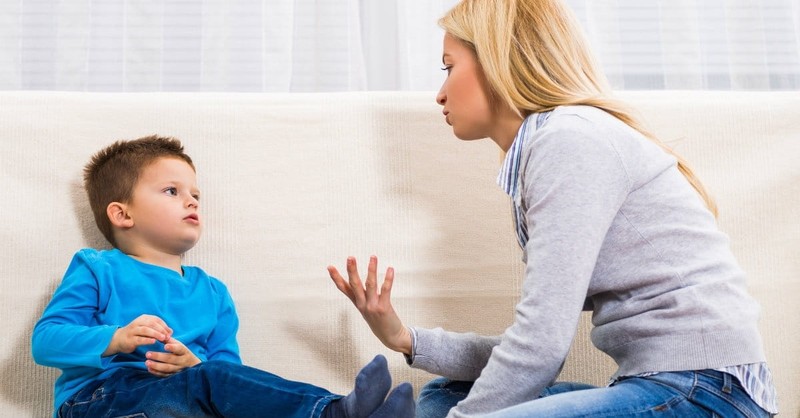 A Living Love Letter
The idea began with a simple conversation over coffee with a new friend some time ago. She'd been attending our church for a few weeks and we'd said, hello but bumping into her in my favorite coffee shop felt like a God-moment. I asked her if she had time to sit for a little while and she said, yes.
We found a quiet table in the corner and settled in.
"What led you to make our church your home?" I asked.
"Honestly, it was the kids program," she said. "I have three children under seven and I wanted to find a place where they could learn about the Bible.
"I totally get that," I said. "It's one of the reasons my husband and I made it our church home too."
"I'm struggling a little though," she confessed. "The kids come home asking me questions that I can't answer. I'm not sure what to do."
I was grateful for the gift of her honesty. She went on to tell me that she didn't grow up in the church so her own knowledge of the Bible was limited. She wanted to dive in but wasn't sure how or where to start. I'd heard the questions she asked that morning many times before from other moms.
How do I find time to study the Bible when my schedule is so crazy?
What do I do if my kids ask a question that I can't answer?
How can I get my children excited about reading the Bible when I struggle with that very thing?
That's when God lit a small flame in my heart, a flame that continues to grow over time. I wanted to help this mom and other moms begin to see that God's Word isn't just a book of laws and instructions but rather it's a deeply personal living love letter from God to us. I wanted her to know that no matter what she was facing in her life, the Bible speaks to every situation.
I began to understand that when I was just a child. It wasn't a lesson that I was taught; rather I saw it with my own eyes. Let me back up a little and help you understand why.
My father took his own life when I was five years old. It was a devastating loss to my mom, my sister, brother and me. Over the next few years I watched the way my mom lived. I watched her faith in the goodness of God no matter how hard life was. I watched her turn to God's Word for answers to very practical situations we were dealing with. I saw that she had peace when peace made no sense. My mom lived out her faith in such a way that I was hungry to know this Jesus she loved so much. When I was eleven years old she was the one who prayed with me as I began my own relationship with Christ. Even though we were raised in a very conservative church where a 'quiet time' was expected from every believer I knew the Bible was alive and real. As I grew in my faith I determined that reading the Bible would never be on my "to-do" list, it would be on my "who-I-am" list.
My journey of faith began when I was eleven years old and I just turned sixty. I've been through some dark times, beautiful times, and times of undiluted joy and unbearable grief. The one constant strength through every single moment has been the Word of God. That's my passion for every family. I long for moms and dads to be able to sit down with their kids and open the Bible together and hear God's heart for them. We don't have to have all the answers; we're just invited to come with hearts hungry to learn.
I've watched that grow in my own sons' life. I had the joy of praying with him when he was five years old. He is twenty years old now, a sophomore in college but he navigates his life and his choices with God's Word as his compass. In fact, he called me last night and said, "Mom, I'm starting a Bible study in our house." What a gift to a mom's heart!
That's my prayer for you. I pray that you'll continue to uncover the radical love and grace of God in your best days and your worst. I pray too that your children would long to know the Jesus you know and that together you'll find strength and peace through God's living love letter!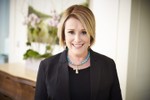 Sheila Walsh is a powerful Bible teacher and best-selling author from Scotland with over 5 million books sold. Her international ministry has reached more than 5.5 million women by combining honesty, vulnerability, and humor with the transforming power of God's Word. Calling Texas home, Sheila lives in Frisco with her husband, Barry, her son, Christian, and three little dogs. You can reach her at braveheartsisterhood.com.
Image courtesy: Thinkstockphotos.com
Publication date: February 2, 2017