How to Embrace Father's Day as a Single Parent
Pam Kanaly

Co-founder, Arise Ministries

2015

18 Jun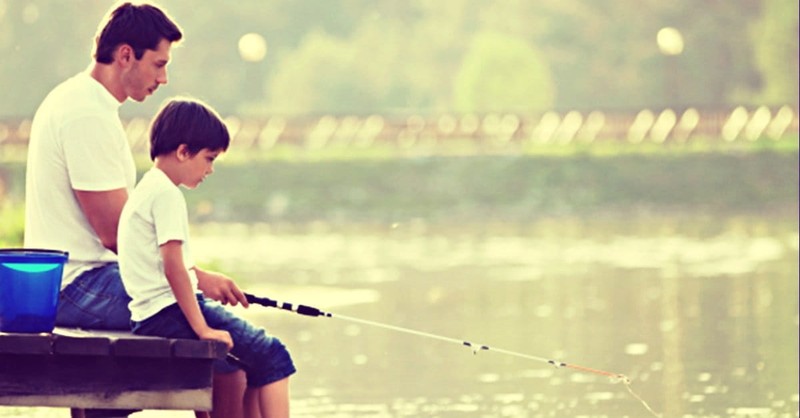 I'm writing this article to both single moms and dads. Since I'm not a dad and since my ministry is for single moms, I'm more acquainted with single mother topics, but I did want to take this time to come alongside single dads, as well.
As a former single mom, Father's Day was one of my hardest days. It was a reminder that my household felt incomplete and the "perfect little family unit" wasn't showing up under my roof. Images of fathers with their families at church on Sunday morning along with seeing daddies playing with the children in the park that afternoon didn't help my loss. It's a fact that can't be ignored: holidays are difficult for single parents. Amen?
Whether you're single again, never married, widowed, you've adopted a child by yourself, or your spouse is incarnated, special days can feel "not so special" when life did not turn out the way you had planned.
But Father's Day isn't easy for single dad, either. At least the single mother (in most cases) has custody of the children. I cannot image the heartache dads feel with only seeing their sons or daughters on a limited basis. In many scenarios their hearts cry out, Lord, this is not fair. I hate this! For both parents, feelings can swell: guilt, sadness, anger and bitterness and most of all worry over the child's best interest. Being a single mom and a single dad is HARD – where often it feels like there is no solution in sight when it comes to making it through celebrations like Father's Day.
So what's a parent to do? Most of you want one thing: that your child emerges on the other side whole, healthy and healed. Right? Is that possible? Yes, absolutely! Some of the greatest adults I know came from single parent homes and each parent can take steps to make that happen. Instead of approaching Father's Day as an obstacle, embrace it as an opportunity.
1. Embrace Father's Day by yielding to God's faithfulness. There's no better time to entrust our heartaches to the Father than when we're at the end of our rope. I've discovered that when I'm really hurting about something and I give it to God, he always takes the edge off my pain, thereby, proving his faithfulness. When we bring God into the situation, we find relief. God allows us to feel discomfort so that he can prove his presence. When we analyze our circumstances more than we analyze God's faithfulness, it brings on a spell of discontentment, placing us in a crazy gerbil cage where we feel we can't escape. But we can.
2. Embrace Father's Day by teaching the children God's Word. Deuteronomy 5:16 commands – "Honor your father and your mother that it may go well with you." But what if the father doesn't deserve it? Is God asking us to honor abusive dads? Dallas Willard explains, "To honor our parents means to respect their role as givers of life in the sequence of human existence." Though both parents might not be "worthy" of what we consider honor, both can be respected for their roles of being the one responsible for life. "Honoring" can be found in a variety of ways: offering forgiveness, setting up healthy boundaries, letting go of unrealistic expectations, and more. Talk to God about your situation or visit with your pastor or mentor. God always provides a response in how we can honor our fathers on Father's Day. In my case, it was as simple and sending the kids off for the weekend with the freedom to love their dad whole heartedly.
3. Embrace Father's Day by wishing God a Happy Father's Day. Celebrate this day by celebrating God as your eternal Father. Recite all the reasons why he's worthy of your praise.
God, you're my Heavenly Parent - when I am weak, I find my strength and power in you.
You're my upholder – when my life is difficult, you lift my spirit.
You're my protector – when I am unfaithful, you remain steadfast and true.
You're my comforter – when I am discouraged, I find encouragement in you.
You're my companion – when I'm reminded that I don't have an 'in house' spouse, you remind me that you're always with me.
Friend, seize the moment in allowing Father's Day to be the best yet. If you're a single mom, give your children the freedom to love their dad if he's still alive. If you're a single dad, do the same for your children's mother. At all costs, make this Father's Day a win-win for everyone.

Pam Kanaly, popular author of The Single Mom and Her Rollercoaster Emotions and one of America's leading advocates for single mothers, serves as cofounder of the single mothers' conferences – Survive 'N' Thrive. Pam exudes with a God-given passion in seeing women know their value in Christ the King. She is the co-founder of the national organization Arise Ministries, having been featured on the 700 Club and other national programs. www.ariseministries.net
Publication date: June 11, 2014