Maintaining a Healthy Mother's Mindset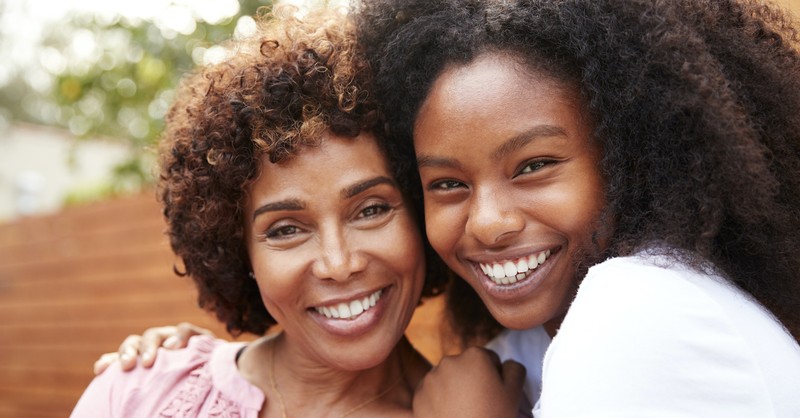 Sadly, many adults look back with much disdain and unforgiveness at imperfect mothers who they believe let them down. Likewise, classic tv series, like "Gilmore Girls," haven't encouraged viewers to love their mothers, with main characters often despising their mothers most of the time.
Some children don't understand how critical they were of their mothers until later in life when they become mothers themselves. Then, they better realize what it's like to deal with one's own weaknesses and struggles in life while trying to raise children.
Likewise, many godly mothers who raised their children to know God are finding themselves struggling with their kids as young adults. Sons and daughters who are walking away from faith in God, accusing them of not teaching them what the real world is about, pointing fingers and blaming them for sheltering them from the harsh realities of life
Tragically, there are many grown children who are openly rejecting their mothers' godly wisdom, prayers, and more, some threatening not to speak to them if they even mention God or their faith in Him. Sons and daughters who are bringing unbearable heartache to their mothers' hearts, ones listening to the lies of the enemy and accusing their mothers of utter failure in raising them.
Still what makes all the difference in our mothering efforts is knowing God sees our hearts (1 Samuel 16:7), He knows our desires to be a godly mother (Psalm 37:4), and most of all, He loves us through our successes and failures as a parent (1 John 4:16).
Overcoming Rough Beginnings
Honestly, many women are ill-prepared to become a mother. Some didn't have a mother to emulate, and some have had horrible mothers who didn't seem to care or protect them.
Bible teacher Joyce Meyer shares how growing up, her mother didn't protect her from her father's sexual abuse. Still, with God's help, she is able to be a mother and grandmother, trusting Him to lead and guide her.
Motherhood is new even to those who helped raise siblings and thought they had it down, discovering quickly how being the mother greatly differs from being the sibling caretaker.
The good news is that God will make up for the areas where we are weak, where we fail, and where we just mess up. Still, how many mothers are consumed with guilt?
Instead of beating ourselves up for our own weaknesses and failures as mothers, we can choose to trust God that despite our weaknesses, His strength has the power to shine through to our children and make a difference in their lives.
2 Corinthians 12:9 assures us that God's grace is sufficient for us, and His power is made perfect in weakness, including the weaknesses of mothers.
The Way We Were
We may not be the mothers we were five, ten, or twenty years ago. It's easy to look back and see where we fell short, understanding and knowing more now than we did while raising our children. In starting out as a mother, we may not have realized how our decisions might affect or impact our children for the rest of their lives.
Regret urges us to dwell on our past shortcomings and failures as mothers, but we are growing in wisdom and knowledge, and that takes time.
Like Sound Mind Center's licensed psychotherapist Gretchen J. Penner explains in her discussion of self-compassion, it's accepting our humanness with its imperfections, and realizing we have all fallen short of the glory of God (Romans 3:23).
Penner, who specializes in the treatment of trauma, anxiety, and depression, explains, "In order to let go of regrets we need to treat ourselves to the same compassion and love that Christ bestows on us, taking a compassionate view of why we made the mistakes we made, sometimes asking ourselves, 'Did I do the best I could with the information I had in that moment?'."
She reassures how "So often it's easy to look back and judge our decisions with information we now have, but didn't have back then. We can only do the best we can with the information that we have in the moment we are in."
As Penner explains, Psalm 23 assures us God's love and mercy will follow us all the days of our lives. "Self-compassion means we accept the love and mercy of God. If we are perfect and never make mistakes, then we don't need the cross, Christ, or His love and mercy."
Recognizing the Enemy's Tactics
When divisions happen in families, the mother often takes the brunt of the accusations, becoming the central figure who bears the blame. However, in Luke 12:52-53, Jesus describes how His message will cause divisions in families:
"From now on there will be five in one family divided against each other, three against two and two against three. They will be divided, father against son and son against father, mother against daughter and daughter against mother, mother-in-law against daughter-in-law and daughter-in-law against mother-in-law."
Unfortunately, mothers often carry the heavy weight of a child's accusations, but it's important to recognize the devil is at work, opposing a mother's godly efforts in order to divide and pit family members against one another. Christian families are wise to recognize when divisions arise within families because the devil loves to tear down the family unit.
As mothers, it's vital to be on alert and ready to distinguish the devil's fiery darts of division, "to take up the shield of faith, by which we can extinguish all the flaming arrows of the evil one" (Ephesians 6:16).
Letting Go of the Blame
Because the devil takes every opportunity to divide our homes and draw our children away from God, we're called as mothers to "Be alert and of sober mind. Your enemy the devil prowls around like a roaring lion looking for someone to devour" (1 Peter 5:8).
God calls us to train up our children to know Him and His ways, which is foundational in helping to instill faith in God into their lives. In doing so we are fulfilling our calling and responsibility as a mother.
"Start children off on the way they should go, and even when they are old they will not turn from it" (Proverbs 22:6).
Still, whether we were successful in training our children or we blew it and failed miserably, as much as grown kids might want to point fingers and blame their mothers for their own sinfulness or walking away from God, they and they alone are accountable to God for their actions.
Not without Hope
Like God loved the world and sent Jesus to pay the price for our sins (John 3:16), if possible, most mothers would willingly carry the load for their children and cover their sin, rather than see them suffer or bear the consequences of their waywardness from God. But as much as mothers wish they could do this, unlike Jesus, it isn't something they can do for their kids. Romans 14:12, explains, "So then, each of us will give an account of ourselves to God."
As mothers, we can choose to be loving and kind and follow God's leading in how to reach out to them. We can also pray for their hearts to be softened towards us and most importantly, towards God.
Thankfully, our children are not left without hope. The same Savior, Jesus Christ, who bore our sins, is willing and ready to bear their sin, too, when they turn to Him. As 1 John 2:2 explains, "He is the atoning sacrifice for our sins, and not only for ours but also for the sins of the whole world."
Photo Credit: ©Getty Images/monkeybusinessimages
Lynette Kittle is married with four daughters. She enjoys writing about faith, marriage, parenting, relationships, and life. Her writing has been published by Focus on the Family, Decision, Today's Christian Woman, kirkcameron.com, Ungrind.org, StartMarriageRight.com, and more. She has a M.A. in Communication from Regent University and serves as associate producer for Soul Check TV.
Related podcast:
The views and opinions expressed in this podcast are those of the speakers and do not necessarily reflect the views or positions of Salem Web Network and Salem Media Group.
Related video:
Click to read the full article.
Photo and video Credit: ©SWN Design/©GettyImages