Making Time For Family
Kym Wright

Crosswalk.com Contributor

2009

31 Jul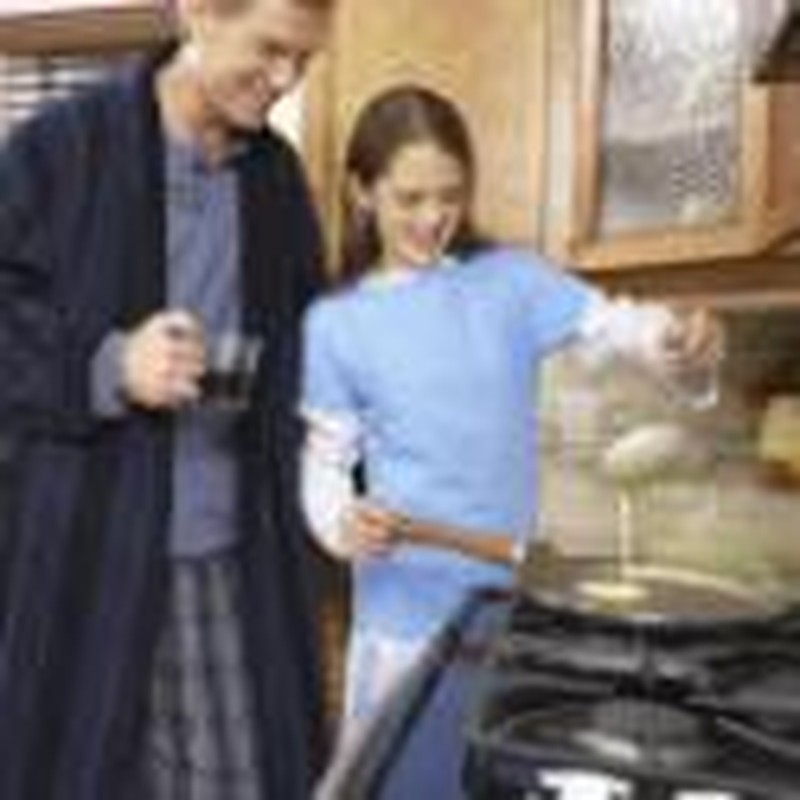 His first year of college was going well, but we never saw our son at home. Involvement in college chorus, guitar lessons – both as student and teacher – and classes kept him gone much of the day, and sometimes into the night. We were grateful to have him at home one more year as he studied at a nearby college. But it seemed his erratic schedule was symbolic of all of us – no time for family.
With the fast pace that we live, how do we make time for those we love? The fact is we all have 24 hours a day, 1440 minutes – 7 days a week. And we all know it's how we use the time that makes the difference. How we use the minutes – and each situation – to full advantage.
As the mother of eight fast-moving children, I've found some simple solutions to – perhaps not remedy the situation, but at least to make it better. The first step I've found is determining what I deem "family time." Is it watching a video together or doing something active like taking a bike ride down one of the local trails? Does making a meal and doing dishes with our family count? Or is it sports or talking through life and the day? Only we can decide what is important and quality time for our situation.
Then we can learn to dovetail tasks: fitting two activities into the timeslot of one. Many nights while I'm fixing supper, one or more of the children will meander by, sit at the counter and talk – about nothing and everything. Their classes, friends, work situations, problems, God. Anything. I believe just being there is what counts.
Or riding in the car, we can passively listen to the radio, or pop in a sermon on CD or a book-on-tape and listen to it together, making the time more meaningful. To top it off, we can take time to discuss the content and what we're learning.
We also can substitute wasteful activities for those we count as worthy. Replace something which eats our time for something we value. If television viewing is a nightly activity, perhaps some nights we can turn off the TV and pull on the hiking boots. Or if the computer is our nightly companion, we might walk away from the mainframe and watch a family video together – as a family.
We were on a "Learn about the ocean" kick. Reading about the animals, waves, currents, the water cycle, and food chain, so we added to that and spent two weeks' worth of evenings watching DVDs on the ocean. Just an hour a night and we learned so much.
When life seems splintered, we might declare a "Family Night," and have everyone bring whatever they are working on (homework, laptop, book, hand-sewing) into the living room and do the individual items together – in the same room. Invariably conversations are carried on, rather randomly. But, it fills that need we have for time spent with our immediate kin.
Many times we make meals a time of reconnecting. First thing in the morning, breakfast is our time of sharing what the day will hold for each person. We go over the main calendar and schedule, and add in anything else. Carpool assignments are given – who needs to be where and when, and which driver is nearby to make it happen. And we ask if any individual has a hot-spot that day – something stressful, exciting, or in-between – going on that day. We make time throughout the day to pray for those specific needs. And what's really great is when the children remember to ask each other about them at the dinner table.
The best laid plans, are best put on the calendar to help them happen. Buy the tickets, gather the supplies, make a date and make it happen. I've found that making family time a priority helps make it reality.
July 31, 2009
---
Married 30 years,
Mark & Kym Wright
have eight children. Kym loves to read, write, sew, and bake bread. You can visit her website at:
http://www.kymwright.com/
Her free online publication is
The Mother's Heart magazine
, for wives and mothers with hearts in their homes.