Moments for Mom: How Can I Be a Better Mom?
Elisabeth K. Corcoran

Contributing Writer

2005

5 Sep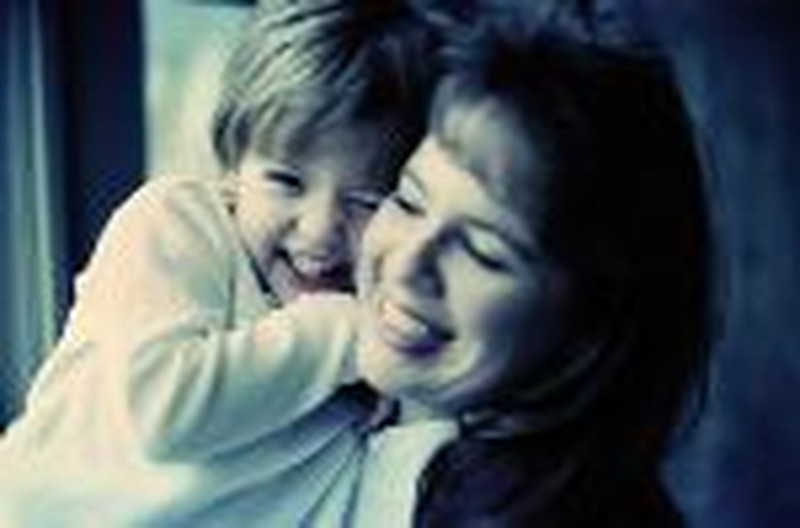 I was listening to a woman giving a message the other day and she was talking about being authentic. Her grown daughter was in the audience and at one point she turned her attention to her and said something like, 'You always knew I loved you…I always took you to your events and activities, I kept you organized, I kept you well-fed, but I want to say I'm sorry for not being the fun mom, the carefree mom, the…' And then for some reason, I tuned her out. And here is what I started thinking.
I pictured my Sara, now 8-&-1/2, in her early 20's. And she was sitting with her girlfriends in a college dorm, or with a boyfriend on a date, or, let's be honest here, in a therapist's office. And I could hear her saying, "I know my mom loved me, but…" And I started to think about all things that could end that sentence. "I know my mom loved me, but…" …but she actually told me that she didn't like to play Polly Pockets. What kind of mom tells her daughter that? …but she always seemed to be going to a meeting at church…I know she worked part-time, but it didn't always feel like it… …but she sure spent a lot of time on that computer of hers...writer or no writer…she always seemed to be on it. …but she said, 'just a minute' a lot or 'okay, but only for ten minutes' when I would ask her to play…
Oh, this list could go on and on, trust me. Frankly, it was all I could stomach in one sitting. When I first let my thoughts drift down that path, I wasn't trying to make myself feel like a terrible mother. My purpose was that perhaps if I could picture some of those sentence endings now, maybe, just maybe, I could reverse a couple of them while I still had the time.

No, I'm not going to start liking to play Polly Pockets. But maybe the next time Sara asks me to play, I could do so without glancing at the clock. Or maybe the next time I go to turn on the computer, I could grab Sara and a book and hit the couch for a few minutes instead.
Moms, take a few moments in the next few days…picture your child all grown up and having one of those 'when I was a kid' conversations with a friend. What have they got to say about you? Anything you can do about it while you've still got the time?


© Elisabeth K. Corcoran, 2005

Elisabeth K. Corcoran is the author of In Search of Calm: Renewal for a Mother's Heart (2005) and Calm in My Chaos: Encouragement for a Mom's Weary Soul (2001). She is wife to Kevin, and mom to Sara, 8-&-1/2, and Jack, 7. Her passion is encouraging women and she fulfills that through heading up the Women's Ministries on staff at Blackberry Creek Community Church in Aurora, IL and writing and speaking as much as she can. In Search of Calm can be purchased through Xulon at #1.866.909.2665 or www.xulonpress.com, or at amazon.com, or through your local Christian bookstore. Calm in My Chaos can be purchased at #1-888-644-0500 or www.kregel.com, at amazon.com, or through your local Christian bookstore. You can now visit her at www.elisabethcorcoran.com.