Moms, Unlock Your Work-At-Home Potential
Sarah Hamaker

Contributng Writer

2006

15 Feb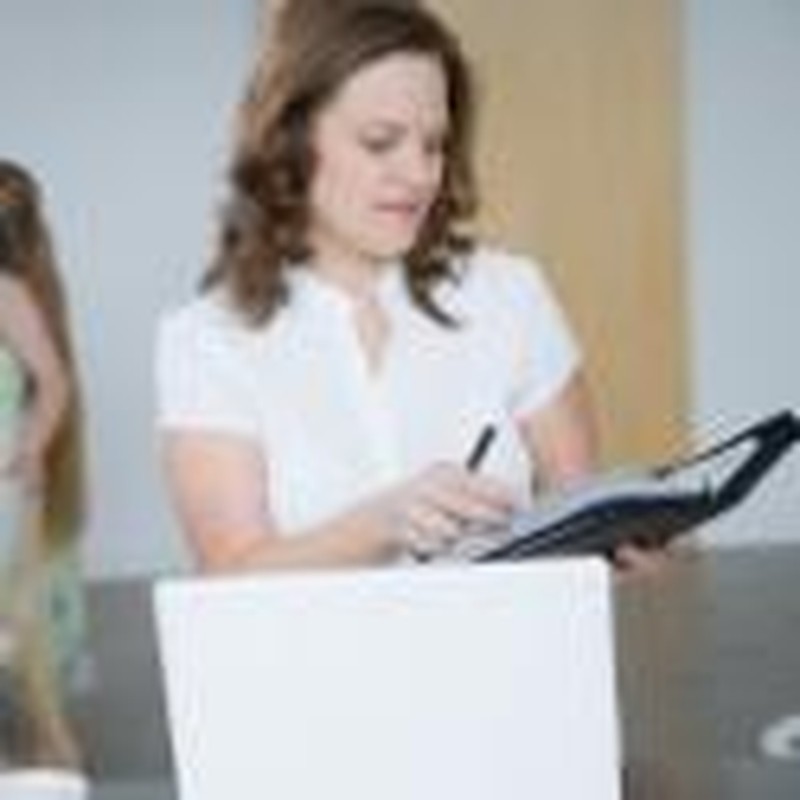 According to the U.S. Census Bureau, 5.2 million mothers with children under age 15 stay at home to be with their children, and the Washington Post reports that number has jumped nearly 13 percent in less than a decade. As more mothers exit the workplace to raise their children, the number of mothers who also work from home has risen.
Home-based businesses cover a wide range of jobs, such as knitting baby blankets, errand service, garage sale organizer, interior designer, nursery decorator, resume writer, virtual assistant and mystery shopper. But if you are unsure about what to do, here are some tips on how to decide your own home-based business.
Think service. The U.S. Department of Labor predicts that the long-term shift toward service-providing employment will continue. In general, service businesses often fit into a stay-at-home mom's schedule and can be ideal for home-based businesses because they involve little or no inventory, and have relatively low start-up costs.
Debbie Hufford, a stay-at-home mother of two small children, turned her love of sewing into a home-based business. She sews everything from drapes to wedding gowns in an upstairs studio of her Lancaster, Pa., home. "I always looked at sewing as something I could do from home with kids," says Hufford.
Think fun. Take a minute to sit down and make a list of the things you enjoy doing the most. A good place to start is with your hobbies and with what occupies your leisure time. Thinking back to what you enjoyed doing before you had children might bring the perfect job to mind.
Centreville, Va., mom Christy Wolfe segued her job with the U.S. Department of Education into part-time work from home after the birth of her twin boys more than a year ago. "Because of the technology and the ability to work from a server at home, it's easy for me to work from home," she says. "I can work as little or as much as I want to from home because my boss is totally flexible."
If you have fun fingerpainting with your toddler, you could organize paint-your-own-pottery classes; if you love pets, you could start a pet-sitting or dog grooming service; if you enjoy organizing parties, you could become a party planner; if you love baking or cooking, you could cater; and if you enjoy working in your garden, you could sell herbs to local restaurants. The possibilities are limited only by your own imagination.
Think outside the box. But if your imagination needs a little jump start to get those creative juices flowing, then answering the following questions should help:
• What do you do in your free time?

• What do you long to do in your free time?

• Before marriage/children, what were your dreams or goals?

• What clubs or organizations do you belong to?

• Where do you volunteer?

• What do you do that people compliment you on, such as baking, making invitations, etc.?
Tiffany Mathais, a stay-at-home mother of three boys in Reston, Va., recently started Camelot Video Productions with a friend. The company creates video tributes for clients using photographic and film media. "Besides being great friends, we also complement each other in terms of the gifts we bring to the company—she is more detailed in her creativity, while I'm a bit more big-picture and a risk taker," she says.
Think education. If you're still stumped, you could develop or polish skills by taking continuing education classes at your local college or university, or through your county's recreation department. Many professional organizations also offer workshops, training, and networking opportunities that might spark your creativity.
Narrowing down your choices
Once you've made your list, go back and select two to three things you think might make a good home-based business. Now jot down all the ways those ideas could become a money-making venture for you. For example, if you enjoy cooking, you could start a home-based business as a personal chef, a grocery-store shopper, a special-occasion baker, a caterer or a menu planner. If you have received compliments on your homemade invitations, you could start a greeting-card business, do custom-birth announcements, write personalized letters for children or design wedding invitations.
After you've exhausted the job possibilities for your two to three main choices, it's time to narrow the field even further by choosing two jobs under each heading. Bounce these job ideas off your husband and a few close friends for their input. Even your children might have some good insights into what mom should do--you might find that they have a good understanding as to which one would best suit your personality and talents.
Working from home while caring for your children can be a rewarding and meaningful way to keep your creative juices flowing. Take care, though, to strike a balance between work and family obligations, and remember to always strive to keep your focus on your primary calling as wife and mother. "I don't want to overextend myself because of my work in such a way that I can't be a good student of the Word and provide good instruction to my kids," says Wolfe. "That's our primary concern and we still constantly monitor my work flow to make sure we have a good balance."


---
Sarah Hamaker
is a freelance writer who stays home with her two children in Fairfax, Va. She is the author of
Hired@ Home: The Christian Mother's Guide to Working From Home,
(DPL Press, 2008; $14.95). Sarah can be reached at
shamaker@earthlink.net
.