3 Things I Learned from Raising Boys
Pam Farrel

52 Ways to Wow Your Husband

Updated

Apr 11, 2016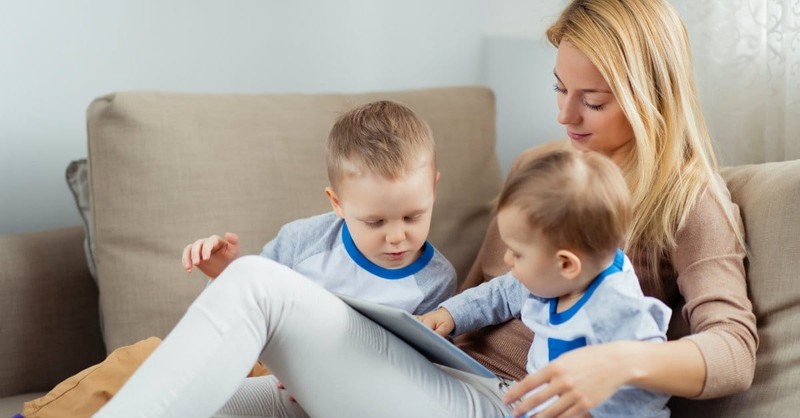 If raising three sons and surviving two live snakes let loose in our home, a collection of snails discovered in jean pockets, and tracking three boys' movements using the constant trail of rocks, mud and slingshots made from tree branches constitutes an expert, then I happily share the wisdom I have gleaned. 
The moms of boys live on a consistent tightrope: We volley between embracing and encouraging the natural masculinity of a boy while seeking to bring out the hero with a heart hidden inside. We long for our sons to grow up to be men who love God, who lead their families, and positively influence their church, community and culture. The question on most of our hearts is, "HOW?"
I often share some of my mothering sons stories when I speak on Men Are Like Waffles, Women Are Like Spaghetti because moms want to know what the differences in genders are and how we, as a mom, might need to adapt our parenting when it comes to raising boys. Moms of sons often want the principles boiled down into bite-sized nuggets because while other moms (of girls) might be reading books or chatting with a friend at the park, the moms of sons more often find themselves refereeing a ballgame (or argument),  talking a boy down from a tree, or frantically rummaging in her purse, the car, or the soccer bag for some kind of a snack to tame the beast of a "hangry" son. 
Here is the advice gleaned from God's Word and a good deal of life experience. I share these insights at baby showers where the decor is blue balloons, toy trucks, red fireman hats, or crates of balls and cleats! So for success with sons, I recommend: 
1. Have a Plan
One does not have to look very far in the Bible to see that men left to their own devices de-evolve back to the "dust of the earth" they were created from.  Adam blamed his "rib", Eve, for his own lack of a backbone. Once Adam and Eve were bounced from the perfect garden, they gave birth to some imperfect kids, and one brother killed the other! When I was pregnant with our third son, we were building a home; on Mother's day we all needed a break so we headed to our nearby beach. Between boogie boarding and barbeque, I asked our older two sons what we should name this coming brother. Our eldest, a second grader said, "Our life has been hard work this year. We are trying to finish building the house for the baby so I think Canaan because we need to live in the Promised Land."  The younger quickly piped up, "Canaan! No! That is too close to Cain—no one wants a brother named Cain! We might end up dead!" 
"When people do not accept divine guidance, they run wild."  (Proverbs 29:18 NLT) Yes, we moms of sons have likely used these words (as we shout over some re-enactment of Star Wars), "Hey, boys! No running wild!"
In 10 Best Decisions a Parent Can Make, we lay out our parenting plan. Once a year, we have a "Learner and Leaders Who Love God" day. We negotiate privileges and responsibilities for the coming year (your boys can and should do chores). Then we select one leadership trait to focus on during the coming year. Lastly, we give a gift that applauds the unique strength, calling, and giftedness for each child. That gift is three things: 
Practical: It is something we would buy anyway so it is part of the family budget.
Personal: We treat each boy uniquely, according to the calling we see God layering into him.
Prophetic: The item acknowledges the promise and potential of that son. 
Early on, our oldest son showed talent in sports so he was given gifts like a gym bag with a verse on it, a piece of sports equipment, or Sports Spectrum or FCA (Fellowship of Christian Athletes) magazine. That son is now a head football coach who gives optional leadership classes where up to 100 high school boys come to hear biblically based values and life skills. 
Our middle son was ADD/ADHD and from the time he was two, he was always living on the edge. His four-year-old brother would daily run inside and say, "Zach's doing it again!" Which meant he likely snuck out of our back door and was trying to escape the backyard by climbing the swings set, the tree, or the fence. I could have easily let his energy make me frustrated or angry, but instead I would just smile and inside picture him becoming an Olympic gymnast! Which is pretty close to what happened: after years of gymnastics lessons, a decade of a trampoline , basketball court, skateboard park and motocross bike course in our backyard, that son garnered a college scholarship to be captain of his university's Co-Ed cheer team, where he led his team to 5 national championships during his undergrad and graduate years. Then he was hired by that same university to be their strength performance coach.  
Our youngest son was more sensitive and shy, so our goal with him was to help him learn to be courageous. We would plan family outings like backpack trips, surf lessons, and mini go-cart racing. He was also the son who was a bit OCD, so life was better for him if his trucks were lined up small to big and books from short to tall. While all of our boys loved Legos, this one would play for hours designing his own vehicles, forts, and space ships. This son won a college football scholarship to pay for his engineering degree and is now being paid to complete his Master's degree by his current engineering firm.
Each child is a unique creation. Proverbs 22:6 reminds, "Train up a child in the way he should go and even when he is old he will not depart from it."  "The way he should go" means "according to their God-given bent." Instill character and cooperate with God by being a student of how God wired your son.
Ken Johnson, Chaplain of the Super Bowl-winning Colts tells his kids (and the team), "Let your character keep you where your talent can take you." A son with character is just easier to raise. To help with giving a guy guidance, we also have a family mission, motto and moniker. Our motto is "Those who honor God, God honors" (1 Sam 2:30 paraphrased). We simplified decision-making for our sons by teaching them to check in with their "Inner GPS" and ask before they say or do anything, "Does this show respect for: 
God
People
Self? 
Boys respond to clear and SIMPLE instructions. All of our sons are now married, and all of those couples have, on their own, created a family mission statement that are displayed in their homes. Our eldest has also has a family motto of "Obey right away, all the way, with a happy heart." And our grandchildren enjoy their own version of Learner, Leader, Love God day. 
2. Harness the Power
As moms of sons, we applaud the courage of our boys while seeking to eliminate the crassness. We long to build integrity while defusing inappropriate sounds, words, actions and attitudes. We pray that somehow we can transform jokes about bodily functions into caring conversations that will one day bless a marriage. In short, we beg God for the toolbox that will help us build a godly gentleman, and committed husband and father so our daughter-in-laws will love us (and maybe even thank us) someday!
Overall, it is vital that your son knows that it is mom and dad who are the leaders of the home. Resolve that no amount of displays of anger, shouting, or bad attitudes will help a son get his way. We have found calm and clear instruction is the most impactful tool for handling those, "I can't believe he just said that/did that!" moments. Those little guys will repeat words and phrases just for shock value. Try to not react in frustration or anger. Instead, simply pull the little (or big) guy aside and explain a more appropriate word choice. And nip the anger, disrespect, talk-back attitude in the bud. Who a pre-schooler is at age 4 is a glimpse of who they will become at 14. Your son will be bigger, stronger, and more powerful than you, Mom, so learn parenting methods that command respect.  
When our sons were young, if they talked back, I would use a word picture as a teaching tool and say, "Wow, nice try cowboy. Get back on that pony and ride it back around, this time with respect." To a  tween, it might be worded like, "Whoa, fly that jet back around for a new landing. " We wanted our sons to know they could be honest and say what is on their heart and mind (because men are known for clamming up, we did want to encourage dialogue), but anything said is to be with words of grace and respect. 
And our sons knew that rage, displays of out of control behavior, and lying would be the misbehaviors with the gravest consequences (and the consequences typically included work). 
3. Hold on to Hope
While traveling in a foreign country filled with lots of skyscrapers and very little green space, we kept hearing the same complaints about "rowdy sons." We quickly identified the source of the problem; that is, boys need big muscle movement and these boys were like caged tigers! To expect a boy to sit still all day is unrealistic. Get them to the park, in youth sports, or run with them. I tell moms of sons, "The key to raising boys? Keep them well fed, and exhausted! They are easier to raise when they are tired!" Often a small change is all that is needed for a big impact in the life of your son. 
Somedays God gives you a glimpse of hope. Like the day when our son who loved using a shirt for a tissue or napkin, and was always making bodily noises at inappropriate times walked in and said, "Mom, I know you hate it when I burp. What if, for science fair, I do a project on what makes your burp? Then I will give it up." His leadership trait that year was "Be a gentleman," so I had been sharing manners and etiquette tips all year with him. He won the science fair that year. Afterward, there was a birthday party for a classmate. When everyone had arrived, Zach noticed there were not enough chairs for the moms so he nudged his brother. The two Farrel boys stood and offered the mothers a place to sit. One of my friends didn't take the seat but instead picked up her cell phone and called me and left this message, "There's hope! I know Zach will marry one day!" About 18 years later, that same son married a sweet, proper, godly, southern belle. He is now a heroic father who nightly prays for his beautiful daughter and the good godly man he is praying God sends her way one day. 
Pam and Bill Farrel are the authors of 44 books including 10 Best Decisions a Parent Can Make, 10 Questions Kids Ask About Sex, and Men Are Like Waffles, Women Are Like Spaghetti. They are the co-directors of Love-Wise.
Publication date: April 11, 2016