Parenting: A Call to Patience
Rebecca Ingram Powell

Baptist Press

2008

29 Oct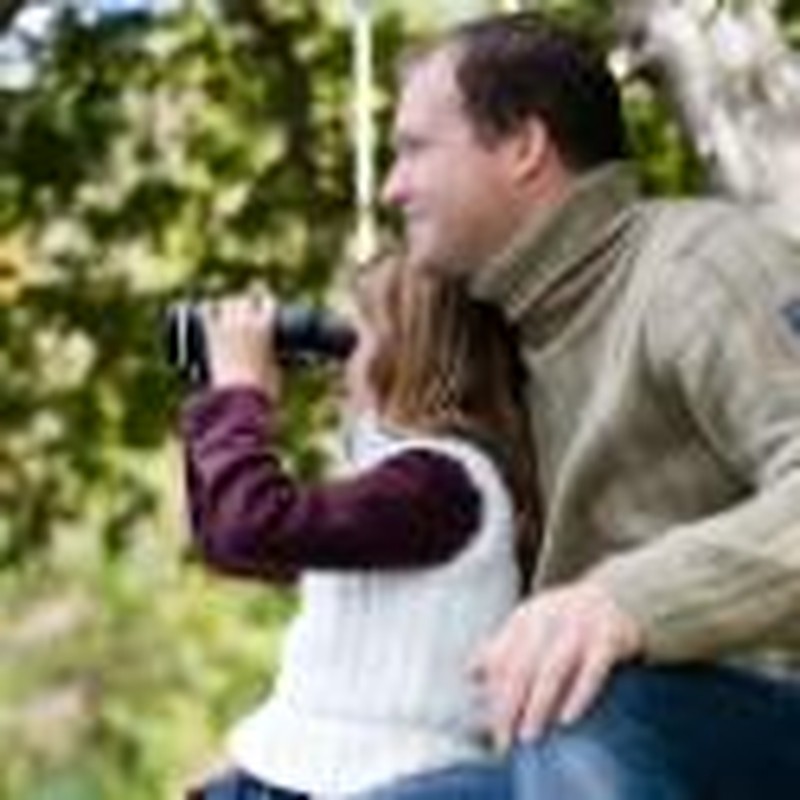 NASHVILLE, Tenn. (BP)--"It's been a pleasure waiting on you," the young blonde waitress announced as she handed us our checks. As she flitted away, my son David looked at me incredulously and asked, "Was she serious?"
Between David and his cousin Ethan, our waitress surely had grown weary of asking us, "Is everything alright?" because it never was! These guys needed more syrup, another pancake, more milk, butter, silverware, extra napkins -- you name it. It certainly had been a pleasure eating with them, but I doubt it was a pleasure waiting on them. They were sweet, but they were needy.
Our perky waitress managed to keep a smile on her face in spite of their multiple requests. It made me wonder if I wait on my beloved family as graciously as that young woman waited on a table full of strangers. Nobody's tipping me, of course, but that's beside the point.
Middle schoolers, especially, are sweet but needy. It seems that, one way or another, we're waiting on them. We wait for them to get their homework done, to finish looking in the refrigerator and close the door, to get off the phone, to get out of the bathroom. We wait at school, music lessons and team practices. As a parent, it's easy to think of those times of waiting as fruitless, amounting to nothing. After all, what are we really accomplishing while we wait on our kids?
My dad is a great wait-er. Although at 6'4" he is a far cry from the petite blond waitress, my dad can wait with the best of them. When I was in middle school, my dad was always there, waiting on me at school, piano lessons and doctor appointments. Back then I never considered that Daddy might have had something else to do. It didn't occur to me that his serving as my chauffeur and a taxi cab service for my friends wouldn't have been the most important part of his day. Now I realize that my dad, a busy pastor, had plenty to do -- yet he always made me feel like it had been a pleasure waiting on me.
Dads have a unique opportunity to show their children what the heavenly Father's love looks like, even as Christ, being made a servant, showed us. Christ, who left the warmth and comfort of his divine home, came to dwell among us. He came to serve us. He came to wait on us. Still today, He waits for us as we tackle our busy schedules and chatter with our friends, hardly giving a thought to the Presence that sits at the wheel charting our course, dodging oncoming traffic and capably steering us to our next destination. Incredibly, it is His pleasure to wait on us: not-so-sweet but oh-so-needy us.
Riding the bus home from school one rainy afternoon, I was not looking forward to the wet walk from the corner all the way down to my house. As the bus approached the corner stop, however, I saw my Daddy's tall frame standing there, holding an umbrella. I remember my heart swelling as I realized in that moment the truth of what he was doing. I caught a glimpse of the multitude of sacrifices he had been making for me all my life. He was getting wet so that I could stay dry. He left the warmth and comfort of our home in order to walk down to the bus stop and be there providing shelter for me. I leaped off the bus all smiles, grabbing my dad in a big hug. The wet walk I had been dreading turned into a precious path home. My daddy was waiting on me. And nobody was tipping him.

---
Rebecca Ingram Powell is a pastor's wife, mother of three and nationally known author and speaker. More ideas for connecting with your kids are in her latest book, "Season of Change: Parenting Your Middle Schooler with Passion and Purpose." Visit www.rebeccapowell.com for more information.
(c) 2008 Baptist Press. Used with permission. All rights reserved.