Parents: Rediscover the Miraculous Amid the Mundane
Tonya Ruiz

Contributing Writer

2005

13 Apr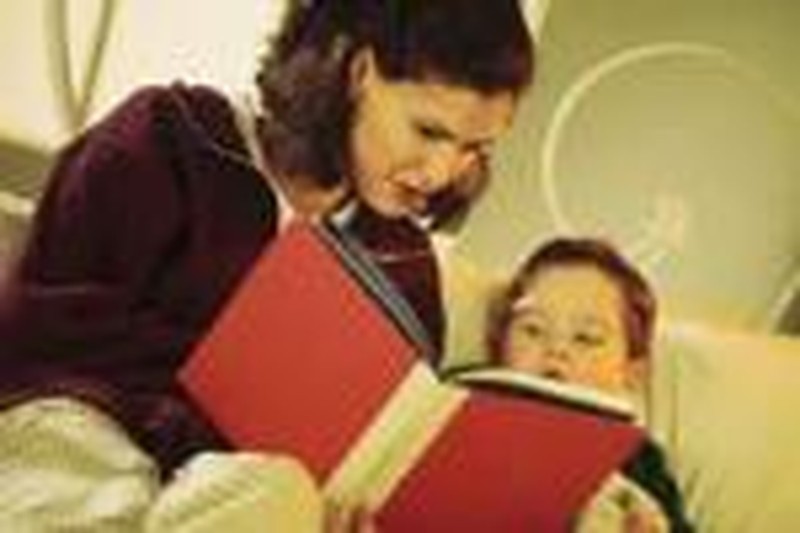 My oldest daughter was six when I gave birth for the fourth and final time. I had expected my life to be like one of Walt Disney's fairy tales where I was supposed to live happily ever after in some enchanted land. Instead, it turned out more like the plot from the movie Groundhog Day, where Bill Murray awakens at 6 am by an old clock radio playing "I've got you Babe" and relives the same day over and over again. That is what happened to me, except without Sonny and Cher.

The dishes were endless and the laundry mountain was big enough to go skiing down. My husband tried to help but he was overwhelmed, too. Each day I would just barely get caught up with homeschooling and the housekeeping only to start all over again the next morning.

Little Jeremy was permanently attached to me like a baby gorilla. Zachary, at three, struggled with potty training and was inclined to put small items up his nose. The girls, at five and six, went from chaos to crisis. One day, it would be raining Fruit Loops. On another, the kitchen floor would be properly lotioned and turned into an ice rink. I could not even take a shower if my husband wasn't home for fear they might burn the house down. As my mother frequently said about my children, "They're not bad; there are just so many of them."
Bedtime was always a difficult task. One night, I was worn out from the endless complaints of "There's a monster in my sock drawer," and "I'm thirsty."
Finally, I thought, they're asleep.
Then I heard the giggles. I asked myself Will they ever just go to bed so I can have some peace and quiet?
As I carried the clean laundry down the hall to put it away, Zachary, with a book clutched in his little hands, asked, "Mommy, will you read me this bedtime story?" At three, he could not possibly realize how many "important" things I needed to do before I could go to bed myself.

"Just one," I warned him. While I read half-heartedly, Zachary kept interrupting; he was my child of a zillion questions.

"What did you say?" I impatiently asked him.
Zachary repeated, "How did he do that?"

I quickly scanned what I had been reading and said, "Well, Jesus made the fish and bread loaves multiply until all the people had been fed." Zachary stood up on the bed, waved his arms and excitedly replied, "Mom, that was a miracle!"

Talk about an "AH HA!" moment. I had been so consumed with all the daily tasks that I had taken my eyes off the Lord and become overwhelmed with my circumstances. Even though my pastor often taught "You're children are gifts from God," I was forgetting to open the gifts, spend time with them, and love them.

I had become like Martha from the Bible. I was so busy serving, that I was not spending any time at the feet of Jesus, and I wasn't teaching my children to either. I was so consumed with the miracle of getting to the bottom of the laundry pile that I almost missed the opportunity to teach my children about the awesome miracles of God.
My circumstances did not change, but my attitude did. I prayed that God would help me make better choices, use my words wisely, and be the mother that my children needed. Like Bill Murray's character at the end of Groundhog Day, I woke up to a new day.
Deuteronomy 6: 5-7
"You shall love the Lord your God with all your heart, with all your soul, with all your might. And these words which I command you today shall be in your heart; you shall teach them diligently to your children, and shall talk of them when you sit in your house, when you walk by the way, when you lie down, and when you rise up.


Tonya Ruiz is a popular conference speaker. She is also a pastor's wife, homeschooling mom, and grandmother who calls Southern California home. To find out more: www.TonyaRuiz.com or Tonya's Parenting & Homeschooling blog at http://parentingandhomeschooling.blogspot.com/.