Pop the "Christian Parent Bubble"
Eva Marie Everson

Contributor

2006

25 Apr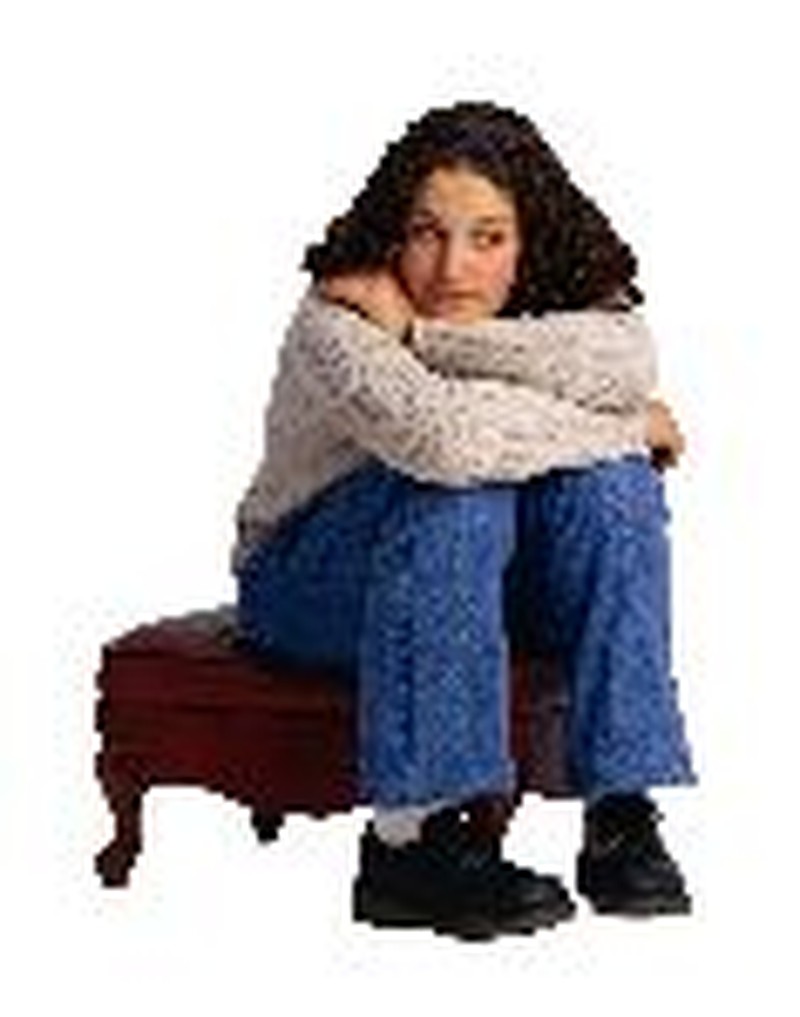 I stood beneath the spray of the hot shower and allowed the water to pelt against the skin of my back. I tilted my head and wet my hair while bringing my hands up to my face. The sobs I'd been holding in suddenly broke free. As tears mingled with the shower's stream, I fell to my knees and begged God not to let my baby die.
"Do whatever it takes to bring her back to you, Father," I prayed. "But don't kill her."
Could This Be My Child?
At nineteen, our daughter still lived at home, though she'd been fiercely independent for some time. I'm not saying this was a bad thing; she'd always been her "own person," even as a child. No one bullied her. She knew what she believed and wouldn't back down for anything. I clearly remember the Halloween of her twelfth year. She and two cousins sat outside my sister-in-law's kitchen window and explained to a neighborhood friend why they didn't celebrate the day wearing witches costumes or performing "magic spells" or "tricks." My sister-in-law and I beamed with delight.
I remember the day when she walked into my bedroom as praise music blasted from my stereo. She grabbed my hands and began to "praise dance" with me, laughing. It seemed she'd always sought after the deep, deep things of God.
But now….
Now, I didn't know where she was. Who she was with. What she was doing. She hadn't come home in days, in spite of our curfew. I didn't know whether to be grateful or concerned. Lately, when she had come home, she was anything but kind. She spat words at me and her father. She shuffled from the front door to her disastrous bedroom, closed the door, and wouldn't exit unless she was hungry or Mother Nature called.
How Did We Get Here?
It took me awhile to figure out how we'd gotten here and by this time my daughter had returned to her faith in the Lord and was living it out. Together we wrote an exposé (Sex, Lies, and the Media/Cook 2005) on media's influence on youth culture. But, as we spoke on radio and television programs and before audiences, I began to see how my negative influence had affected her life.
Not that I intended it to be that way. Far from it! I'd taken her to church from the time she was born. She grew up watching me read my Bible, listening to me speak of my faith, tagging along as I worked within the church's ministry. She heard me pray for her regularly.
I prayed for my daughter, yes, but I have come to realize that I was praying around her. I wasn't seeing the spiritual battle raging outside the safety of our home. I was sending her into the lion's den every day in spite of the fact that she attended a Christian school, in spite of the fact she was eventually home-schooled, in spite of the fact that she was in church every week, in spite of the fact that she was an award-winning competitive athlete who maintained good friendships.
Pop! Pop! Pop!
I now think back to what her bedroom looked like. Directly across the hallway from my home office, the door was typically closed so I wouldn't have to look at the mess. But with the door opened, I could easily see the state-of-the-art stereo system sitting atop the chest of drawers, mountains of CDs rising up from the floor. Movie posters on the walls ranged from The Wizard of Oz to Pulp Fiction. Her closet was deep and as wide as the room so she removed the double doors and turned the area into a media center, complete with television, DVD player, VHS player, video games, movies; the works. On the floor by her bed (a futon) were magazines I had purchased for her: Seventeen, Glamour, Jane…. Just across the hall was the ever-present world of Cyberspace, at her disposal when I was not around, like at night when I was sleeping.
Of course when these things came into our home, she was trustworthy. She spent hours watching Nick at Nite. How'd we get from that to MTV all hours of the night? Before, she listened to The News Boys. When did she start listening only to…the bad boys of rap?
Look Inward, My Friend
So we trusted her too much, I see that now. I believed that because I lived in a Christian bubble—with my Christian friends, Christian music, Christian ideals—my daughter automatically would, too. I wasn't perfect, of course. Victoria's Secret magazines were delivered to our home and I justified it by saying there were no "boys" in the house. I watched "Friends" every Thursday no matter what. I watched movies that might have a little too much kissy-kissy in them, but thought, "I'm an adult. I can handle this." My choice of books ranged from Christian publication to Medieval Romance Fantasy.
The battle outside our home had come inside. Perhaps before I asked my daughter to walk the straight line, I'd better, too.
What We Want For Our Kids
We want our children to make right choices, to walk boldly with God. But are we willing to altar our lifestyles to help them reach that place? Are we willing to change what we read, watch, listen to? I've always been fairly conservative in my dress, but I know plenty of Christian mothers who walk a fine line. Knowing what I know now—having researched the issue to the nth degree—I not only stopped receiving Victoria's Secret magazine, I refuse to shop there. They brazenly expose our young people to sexual images in malls, on television commercials, and via their magazines. (I feel the same about A&F.) They paint a picture of sex and sexuality that is not reality.
I was forced to look inward, to look for movies and television shows I'd invite Jesus to sit and enjoy with me.
And with the Internet making it easy to walk on the wild side without ever being physically acknowledged, I make doubly sure I am keeping myself pure in that arena. (I think this is especially important for fathers to remember. You cannot expect one thing from your children while you are doing the polar opposite.)
Finally I now understand the importance of helping our children (and grandchildren) find their own faith, their own relationship with their Creator, and to know how very much He cares about these issues in their lives.
And Now I Am Just Shocked
And now—as an author of the subject matter and as ½ of a mother-daughter team who speak out on the issue—I find myself shocked at the number of parents who don't seem to get the problem. They know the culture has influence but they don't seem to understand how  powerful that influence -- along with our personal choices -- is on our teens. When we speak to parents, those in attendance are usually those who already know it firsthand. Yet many that are invited, parents of preteens to toddlers, simply think the problem is not theirs and won't ever be theirs. They won't make the mistakes.
I thought that, too. I fought a dangerous battle with Satan concerning the life of my child…and I nearly lost. But I have stepped out of my Christian bubble and dared to stomp on the devil's playground. I challenge other parents to do the same.
Pop, pop, pop.


Eva Marie and Jessica Everson are the authors of Sex, Lies, and the Media (Cook, 2005) and the soon to be released Sex, Lies, and High School (Cook, 2006). They will be speaking at Grace Community Church in Centennial, CO. on April 29, 2006. The public is invited. She can be contacted for comments or for speaking engagement bookings at www.evamarieeverson.com.