Praise Baby Nurtures Baby's Mind And Spirit
Janet Chismar

Senior Editor, News & Culture

2004

4 Mar

COMMENTS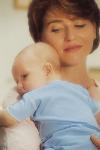 When your baby is fussy or bored and you reach your wits end, do you long for something – anything – that will soothe and amuse her? How about a resource that is educational to boot and builds a foundation for a lifestyle of worship? If you think this sounds too good to be true, you might want to check out The Praise Baby Collection, a line of audio and video products designed to nurture the development of a child's mind and spirit.

Praises & Smiles, the first title in the series, features an assortment of vivid images, including toddlers (similar to Anne Geddes photographs), spinning globes, swimming clown fish and sparkling stars—set to 15 familiar worship songs, such as   "You Are My All in All," "Shout to the Lord" and Open the Eyes of My Heart."
"Just this past week, I sat down with my 10-month-old daughter for the first time and watched the DVD," says Debra from Woodbridge, Virginia. "You should have seen my daughter's face as she watched it. She focused on the entire thing and even squealed in delight when she saw the babies on the screen. I sang along with the music and before I knew it, I was praising God too. It's just what we want to instill in our daughter."
Created by four music industry professionals who happen to love kids, The Praise Baby Collectionis the initial product launch from new record label Big House Kids, a division of Flicker Records.

"At first glance, it might seem a little odd that a company that's known for its rock artists would be interested in creating a children's label," says Bob Herdman, president and co-founder of Flicker. The label is home to rock artists such as Pillar, Stereo Motion and T-Bone. "The fact is, we all either have our own kids or are really involved in the lives of our families."

Audio Adrenaline members Mark Stuart and Will McGinniss, along with Herdman and general manager Troy Vest, joined forces about two years ago after noticing a gap in the market.

"There was a lot of educational product on the secular side of early childhood development," explains Vest. "A lot of amazing companies have done a great job of making audiovisual media, high quality stuff that is developmental in nature. But when I looked at the marketplace, I saw a big hole on Christian side."

The driving force for filling that hole came in one tiny package – Vest's son. "For me, the passion and the vision really started with my 2-and-a-half year old; he's almost 3 now. It's the same for all of us. Between the four of us, there are eight kids."
In launching Big House Kids, the partners took pains to create 'edu-tainment' of the highest quality – in all aspects of music and video production. The songs are enjoyable for parents as well children. Eventually, the line will expand to the preteen years. But Praises & Smiles is geared for ages 0-36 months.
"My little guy is at the top end of the age range right now," Vest adds, "but he loves it. It's amazing how quickly he picked up the worship songs that are on this DVD and sings them around the house."
Praises & Smiles will hit stores March 9. In September of 2004, Big House Kids plans to release Heaven and Earth, the second title in The Praise Baby Collection.
Interaction is Key
The guys from Big House hope The Praise Baby Collection will point babies to the Creator as they have fun with Mom and Dad. Because interaction is so vital to the development of communication and language skills, the video contains tips for increasing interaction with caregivers. While The Praise Baby Collection is playing, parents can sing to "Junior" or simply have fun while he is pushing and pulling up, or playing with toys that he loves.
On the DVD, parents can choose whether the song features a child singer, a woman, or is just instrumental – allowing moms to tailor the music to their child's needs and personality. Some kids like seeing other kids, while some respond to a soothing mom voice, Vest explains.
"You can also sing along, or simply let the CD or DVD minister to your child's soul through hearing songs with the continual message of God's love," Vest adds.
Repetition also helps an infant's word recognition as they hear verses over and over to simple tunes.

Parents can use the soothing music of The Praise Baby Collection in the car, at bedtime, or anywhere else they want to comfort their babies. Praises and Smiles was produced in such as way that it can be used to reduce stress and create a positive environment where Spirit can speak to spirit.
Backed by Research
According to Vest, when the team began to research just how to meet the needs of their target audience, they realized they would need some outside expertise. Dennis DeShazer, who gained recognition as one of the co-developers of Barney, "was instrumental as a friend, more than anything else," says Vest. "But we did hire Dennis and John Green, who ran Lyric entertainment, the parent company for Barney. They came in and advised us on everything from what makes sense for infants and toddlers through different age groups, to making sure we knew exactly what Moms and caregivers need as it relates to interaction with their children."
Dr. Mary Manz Simon was "an amazing resource" for Vest and "kept me on the right path and made sure I was doing the right thing for infants and toddlers as it relates to their development at those ages," says Vest.
A Christian educational consultant, Manz Simon's books have sold nearly 2 million copies, her nationally syndicated radio program airs daily on more than 300 broadcast outlets, and her magazine articles and presentations reach thousands more each year.
Numerous general studies have shown that young children—even infants—experience an explosion of brain activity when they experience music. But a study published in the July 2003 issue of Neuropsychology reveals a specific link between verbal memory and musical training in children.
Researchers found that boys, aged 6 to 15, who'd received musical training when they were infants and toddlers had better verbal memories and scored higher on verbal memory tests than their schoolmates without musical training. The study also found that verbal memory improved with the amount of exposure to the music.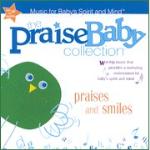 "'Place your baby in a language envelope' is one of the most important concepts I teach as an early childhood educator and I practiced as the mother of three," says Manz Simon. "Research shows additional benefits when language is combined with music. Now Big House Kids has added another element: The Praise Baby Collection integrates praise and worship music into the foundation of a young child's faith journey."
Visit the Praise Baby website here.