Pray for Your Children's Schools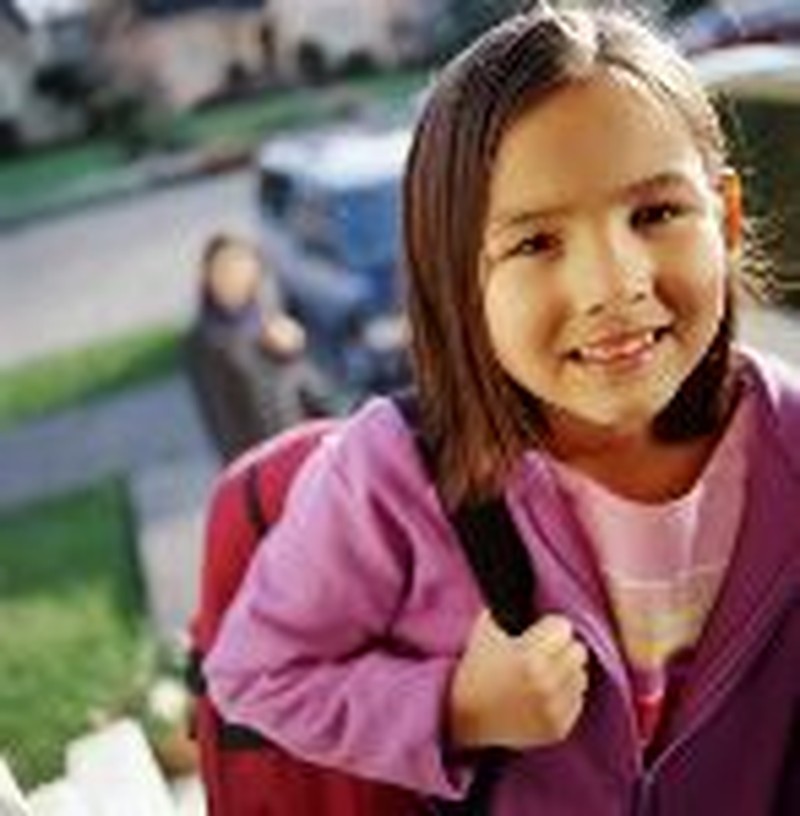 After you send your children off to school each day, you can't be with them physically. But you can stay connected - and influence their lives in powerful ways - if you regularly pray for them and their schools.
Here are some ways you can support your children and their schools in prayer:
• Know that God wants to hear from you. Be assured that God has given you a voice that's unique, and that He longs for you to use it to talk with Him regularly through prayer. Approach God with confidence, realizing that He is always eager to hear your prayers and willing to listen to anything you say. Believe that He will take every one of your prayers seriously and answer in His wise timing.
• Eliminate distractions. Decide that, no matter what, you'll make time each day to spend with God in prayer. Set aside time when you're at your best and won't be rushed. Choose a place where you can meet God alone.
• Praise God. Begin your prayer time by praising God for who He is. You may choose to use Scripture (such as the Psalms) to guide your prayers, focusing on different aspects of God's nature (such as His compassion). Then you can pray God's words back to Him from your own heart, paraphrasing the Scripture verses as you praise Him. To focus on a particular attribute, look that attribute up in a concordance and pray through the various verses mentioned. You may also want to look up that attribute in a dictionary or thesaurus. Understand that the more you praise God, the more you'll be able to focus beyond your circumstances to Him. And the more you can focus on God, the more peace and confidence you'll have to be victorious in any situation.
• Confess your sins. Ask the Holy Spirit to reveal to you any areas of your life that don't please God. Write your sins on a sheet of paper as you discover them. Confess your sins by agreeing with God that they're sins. Repent of your sins by turning away from them, changing your mind and heart to make better choices. Read 1 John 1:9 and write it down to remind yourself of God's promise to forgive your sins and cleanse you from all unrighteousness. Thank God for His forgiveness. Then tear up your list of sins and throw it away. Know that by confessing, you'll be clearing rubble out of your life that blocks your intimacy with God. You'll be set free to walk closely with Him.
• Thank God. Keep a journal in which you write down how God answers your prayers. Read through that journal regularly and take the time to express your gratitude to God for all His work in your life. Verbalize your thanks for ongoing blessings as well as recent answers to prayer. Understand that giving thanks changes your attitudes, crowding out negative ones like cynicism and fear and welcoming positive ones like hope and trust. Realize that the practice of giving thanks helps you to see things more from God's perspective.
• Intercede. Pray for specific needs you're aware of concerning your children and others at their schools (fellow students, staff, volunteers, etc.). Be clear, detailed, and focused as you express your requests. You may want to paraphrase Scripture that relates to a specific topic as you pray for it. You may also want to claim a promise from Scripture that applies to the issue you're bringing before God. Pray with boldly, earnestly believing that God is listening and will answer.
• Pray in one accord. As you pray in a group with other parents, present a united front to God. Pray aloud. Focus on one subject at a time. Agree with each other in prayer. Pray simple, honest prayers that stick to the point. Pray specifically. Be listening for the Holy Spirit's guidance, and follow His direction as you pray.
• Engage in spiritual warfare. Always pray in Jesus' name. Stand firm in prayer, persisting no matter what difficulties you encounter. Recognize that the battle is spiritual, not physical. For example, you're fighting not against particular people in your children's school, but against the evil that influences them. Have faith that God is at work, even when you can't see answers yet. Put on "the full armor of God" mentioned in the book of Ephesians so you'll the power you need to resist evil with good.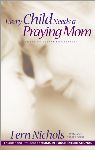 Adapted from Every Child Needs a Praying Mom, copyright 2003 by Fern Nichols with Janet Kobobel Grant. Published by Zondervan, Grand Rapids, Mich., www.zondervan.com.
Fern Nichols is the founder and president of Moms In Touch International (www.momsintouch.org), a worldwide ministry with 20,000 groups meeting weekly and more than 150,000 women who pray for their children. A sought-after speaker at conferences and retreats, she has been a repeated guest on Focus on the Family and other radio programs. She and her husband, Rle, have been married for 34 years, have four children and one grandson, and live in Poway, California.