6 Prayers for Kids Going Back to School Amid COVID Surge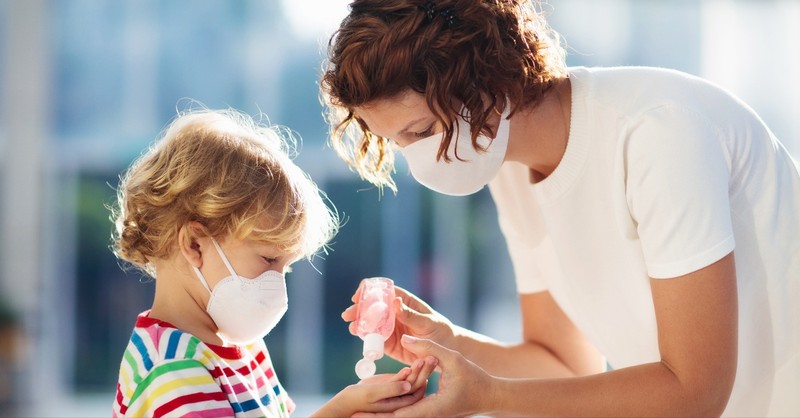 Last weekend, I sent my college daughter back to campus. Usually, after she makes the day-long drive, I'm entirely relieved to see those three little words pop up on my phone: "back on campus." But this time, my genuine relief and gratitude that all those miles were behind her were tempered by uncertainty over what might be ahead for her and her campus community. And I'm not alone in my unease.
In the face of a virus that just won't quit, parents are worried about sending their children back to school for the second semester, whether their students are in preschool or grad school or something in between. But just as there is "a time for everything, and a season for every activity under the heavens" (Ecclesiastes 3:1), so, too, there is a prayer for every troubled thought of our parental minds and hearts.
1. Where there is worry, pray for peace.
"Don't worry about anything, but in everything, through prayer and petition with thanksgiving, let your requests be made known to God. And the peace of God, which surpasses every thought, will guard your hearts and your minds in Christ Jesus." Philippians 4: 6-7 CSB
Dear God,
You are Yahweh-Shalom, our peace, and as we nervously send our students back to school, we need your peace more than ever. You instruct us not to worry about anything, but you do not leave us at that point: you provide a path from worry to peace. Please help us take our anxious thoughts captive and replace them with prayers and petitions. Help us to lace our prayers with thanksgiving to you - for the children we are praying for, for the protection you've provided in the past, for medical care, for dedicated teachers, for the opportunity to learn. And then, when we have prayed to you and petitioned you and thanked you, wash over us with peace that goes beyond what we can understand - peace so powerful, it often makes no sense in this world.
Thank you that your peace is not something we have to work out for ourselves but is instead a gift you give to us as you turn your face toward us. Let us be ruled by your peace so that it—not worry—is what has authority in our lives. And where, in our own strength, we would go out in gloom and be led by anxiousness, help us instead to "go out in joy and be led forth in peace" (Isaiah 55:12).
In Jesus' name,
Amen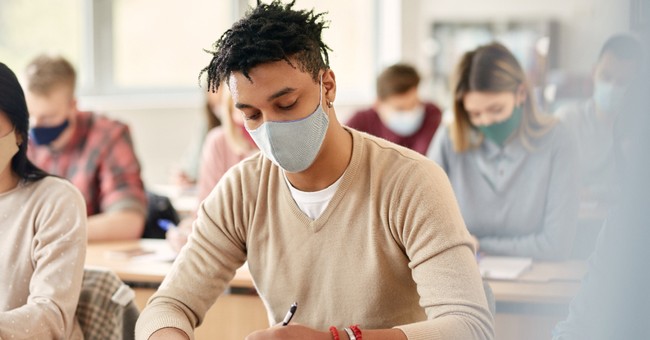 Photo credit: ©Getty Images/Drazen Zigic
2. Where there is danger, pray for safety.
"But let all who take refuge in you be glad; let them ever sing for joy. Spread your protection over them, that those who love your name may rejoice in you." Psalm 5:11
Dear God,
You are our Protector, our Mighty Fortress, our Keeper. As our heavenly Father, you hide us in the shadow of your wings and offer us refuge there. As earthly parents, please counsel us to make wise decisions that promote our children's safety. Help us know what boundaries to lay for them to enhance their hope of staying healthy. Please write understanding on their minds and hearts, that they may know any restrictions we put on them are not intended to keep them from something good but to preserve them for something better.
Thank you that you always watch over our children when they are out of our sight; thank you that they are never out of yours. Shield them from infection, illness, and harm. Favor them with mental, physical, spiritual, and emotional health. Strengthen them to practice self-discipline and self-control. Please protect and provide for those who interact with them when they are apart from us—their teachers, bus drivers, coaches, counselors. Help us ease our children's concerns by daily demonstrating to them that we trust you to watch over their "coming and going, both now and forevermore" (Psalm 121:8).
In Jesus' name,
Amen
3. Where there is uncertainty, pray for reassurance.
"I keep my eyes always on the LORD. With him at my right hand, I will not be shaken. Therefore my heart is glad and my tongue rejoices; my body also will rest secure." Psalm 16:8-9
Dear God,
You are the stability of our times. You are unchanging and unshifting—our sure and certain hope. At a time in history when the pattern of our children's days (and our own) feels as if it might give way at any time, you are our rock eternal.
When our minds swirl with "what ifs" about our students going back to school, remind us that we have two primary options: to feed the whirlwind with what we don't know or to look to the One who "has his way in the whirlwind and in the storm" (Nahum 1:3)—and claim whom we do know. You are the healer who still works physical, spiritual, mental, and emotional wholeness. You are the way-maker who still parts seas and moves mountains. You are our potion who still provides daily bread.
Help us, O God, to look past the uncertainty and unease in our immediate line of vision as parents and as people and strain our eyes to see you and keep eyes of faith on you.
In Jesus' name,
Amen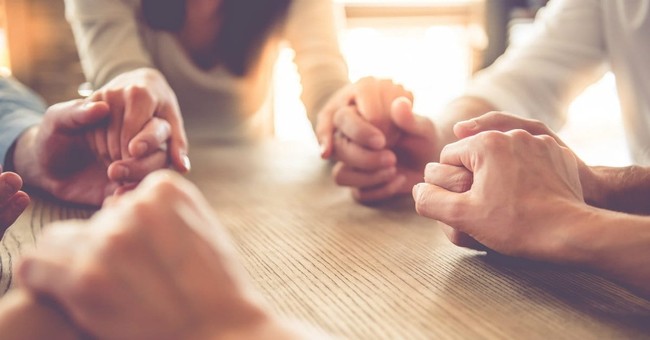 Photo credit: ©GettyImages/vadimguzhva
4. Where there is sickness, pray for healing.
"Heal me, LORD, and I will be healed; save me and I will be saved, for you are the one I praise." (Jeremiah 17:14)
Dear God,
You are our healer. You are the Great Physician. You created and formed our children's bodies fearfully and wonderfully; they are your intricate handiwork. And yet all our bodies exist in a broken and imperfect world full of diseases and injuries, and so they are often broken and flawed, too.
Thank you for all the ways you have upheld our students' wellbeing in the past. We ask you to continue to preserve their physical and mental health, even in this age of a pandemic. But when sickness finds its way to them, we ask for your healing power to fall on them. Remind us as we wait for healing to come that examples of healing in your Word are so often attached to freedom. Freedom from isolation, freedom from ostracism, freedom from hopelessness, freedom from loneliness. Please work in the midst of our children's illnesses to accomplish freedom that will go far beyond their return to physical health. Free them from fear of what might happen, from unhealthy busyness, from the pursuit of status, from distance from you. Heal them in every way they need healing.
In Jesus' name,
Amen.
5. Where there is disappointment, pray for redemption.
"Then you will know that I, the LORD, am your Savior, your Redeemer, the Mighty One of Jacob…you will call your walls Salvation and your gates Praise." Isaiah 60:16,18
Dear God,
You are our redeemer. You are the great exchanger. You pay the price for what is being held captive and purchase it for freedom. You take what is intended for harm and reclaim it for good. You bring beauty from ashes and turn mourning into dancing.
As our children go about their days in the shadow of a still-threatening virus, disappointment is always lurking. "Normal life"—or some new semblance of it—is often postponed or put on hold. Education, friendships, extracurricular activities, long-anticipated events…none are immune to the effects of something we can neither see nor fully control. But what you allow, you also redeem. You are God of economy and purpose, and so you never waste our kids' pain or discomfort. When our children are handed loss, please redeem it with some gain they could not have expected. When they are handed sorrow, redeem it with joy that comes in the morning. When they are handed isolation, redeem it with fellowship with you.
And in all this, please bring our beloved sons and daughters to the point that "then" they know that you, the Lord, are their Savior, their Redeemer, the Mighty One.
In Jesus' name,
Amen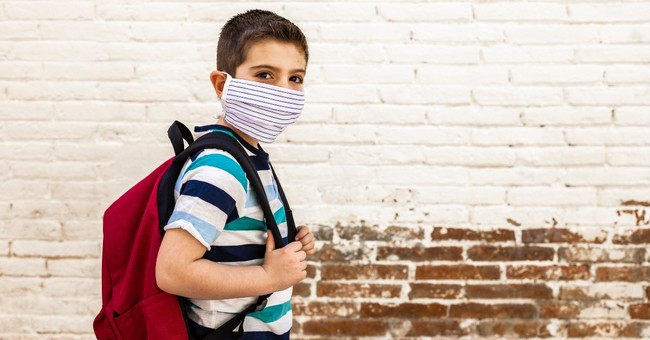 Photo credit: © Getty Images/coscaron
6. Where there is fear, pray for faith.
"He will cover you with his feathers, and under his wings you will find refuge; his faithfulness will be your shield and rampart. You will not fear the terror of night, nor the arrow that flies by day, nor the pestilence that stalks in the darkness, nor the plague that destroys at midday." Psalm 91:4-6
Dear God,
You are our refuge. You are our shield. Again and again, in your Word, you approach your people and comfort them with this command: "do not be afraid." As parents sending our students back to school under the circumstances we would never have chosen for them, we hear you speaking these same words to us, that we may express them to our children. And yet, on what can we base this lack of fear? Ignorance? Foolishness? No, in your Word, your instruction to not be afraid is always followed by some basis for obedience to this command. And because you are who you have always been, you ask us even now not to fear by implicitly asking us to do something else: to trust you. To have faith in who you are and what you will do.
When our children are fearful or when we are afraid for them, help them and us to meet fear with faith that "your God will come…he will come to save you" (Isaiah 35:4). When we are in the fire or the flood, help us meet fear with faith that these will neither sweep over us nor set us ablaze (Isaiah 43:2). And when we sense you asking us to do something far beyond us, help us meet fear with faith that "nothing will be impossible with God" (Luke 1:37 CSB).
In Jesus' name,
Amen
As my student settles back on campus, I'm counting on God to settle my mind and heart. Worry and parenting may go hand in hand, but I'm trying to train my thoughts to home in on, dwell on, and act on a far-overriding reality: my children are in good hands. They are in the hands that made them.
Photo credit: ©iStock/Getty Images Plus/FamVeld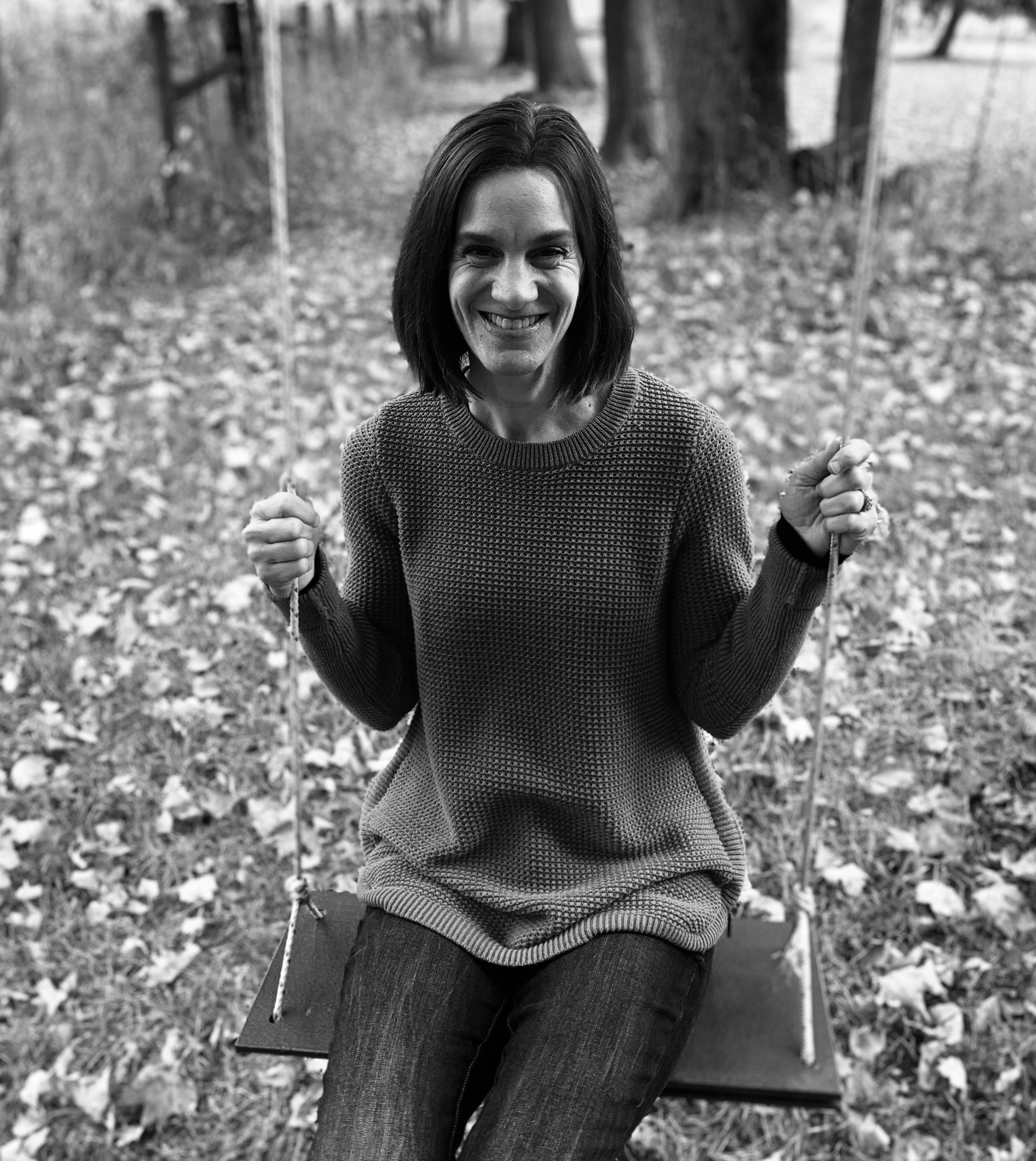 Elizabeth Spencer is a wife, mom, freelance writer, baker, Bible study facilitator, and worship leader from Battle Creek, Michigan. She writes about faith, family, and food (with some occasional funny thrown in) on her blog, Guilty Chocoholic Mama, and on Facebook. She is the author of the devotional Known By His Names: A 365-Day Journey From The Beginning to The Amen.