Prayers for the Mother-to-be: 'Thank You!'
Angela Thomas

Updated

May 08, 2003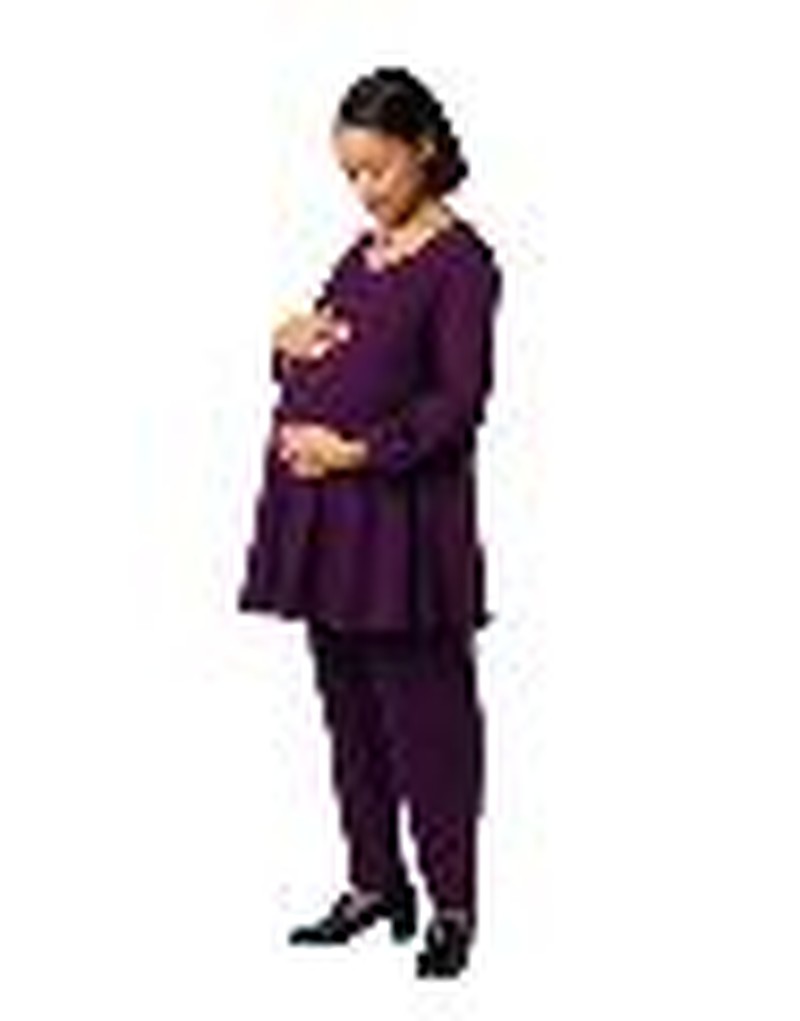 Angela Thomas began journaling her prayers during her fourth pregnancy.  And as her child developed inside, a book began to form in the pages of her journal—resulting in the birth of her first book shortly after the birth of her new daughter, AnnaGrace.  Now a best-selling author signed to a multi-book contract with Thomas Nelson Publishers, Angela is delighted to see her first book re-released by her new publisher.  An updated edition of Prayers for The Mother to Be hit shelves in late April, just in time for shoppers in search of Mother's Day gifts.

Prayers for The Mother to Be combines two powerful elements to create a uniquely intimate book for expectant mothers. First, Angela's prayers are the real deal—heartfelt words she voiced to God as she prayed for her unborn child—expressing all the emotion and dreams of expectant mothers everywhere. 

Secondly, Angela's prayers are based on scripture, with each prayer applying God's Word to the experience of pregnancy or to her dreams for her little one. In this blend of authenticity and spiritual insight, readers will discover a welcome companion for one of the most exciting and emotional times of life.  Whether expecting her first child or her fifth, a mother will enjoy making her nine-month journey with Angela at her side. 
Following is the first of four excerpts:
Dear God of My Praise,
Thank You! Thank You! Thank You for this test that says I'm pregnant. I am immediately overwhelmed. My mind is racing, trying to comprehend I'm pregnant, but my heart is beating so loud I can't think. How can a million incredible things run through my mind at the same time? Our family. A nursery. Names. Maternity clothes. Morning sickness. I must be delirious with delight. I feel dazed, but I want to dance. I am smiling with You and laughing out loud.

What a privilege to rejoice with You before I share this news with anyone else. I do praise You for this extraordinary gift. All of my inmost being praises Your holy and sovereign name. May this tiny baby even praise You from my womb. You are such a gracious Father.

I can't wait to tell Dad. He has asked me every day for a week, "Do you think we're pregnant yet?" I can't wait to dance with him and cry with him and celebrate this wonderful news. We'll begin to dream together. We'll make plans and count the days, trying to figure out a due date. We'll call all our family and ask them to join in celebrating this blessing. The possibilities are endless.

Oh . . . here come the tears . . . tears of thanksgiving . . . sweet tears of joy. A baby is the longing of our hearts and the answer to so many of our prayers. Thank You, Father. Bigger words won't seem to come, but my heart pounds out Thank You, again and again. I bless You, God.
Amen

Praise the Lord, O my soul; all my inmost being, praise his holy name.
-Psalm 103:1

Used by permission.  Excerpted from Prayers for the Mother to Be by Angela Thomas (Thomas Nelson Publishers, Copyright 2003)



Angela Thomas is a best-selling author and mother of four. Angela penned "Prayers for Mothers to Be" during the nine months preceding the birth of AnnaGrace, her fourth child.  The book, from which this article was excerpted, has been updated and re-issued by Thomas Nelson Publishers. Visit her website here  for more on Angela's books and speaking engagements.