Raise Your Kids with Grace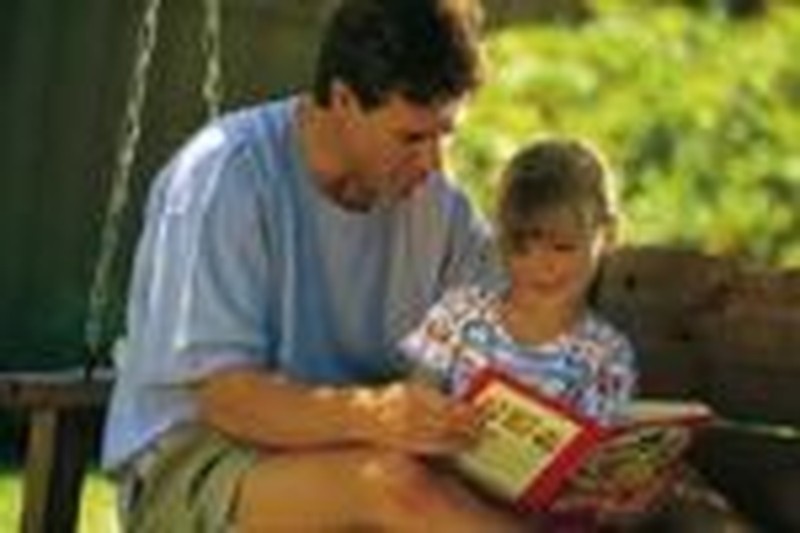 Parenting advice is everywhere, and the philosophies are so numerous and different that they can easily overwhelm any parent. But there is one simple, yet profound parenting approach you can trust: raising your children with grace. It works because it's the way God parents us.
Here are some ways you can raise your children with grace:
• Let your confidence in Christ lead you. Don't follow your fears, or you'll become legalistic. Don't follow your culture, or you'll become too permissive. Instead, focus on God's strength to guide and help you as you raise your children. Remember Christ's sacrifice that made grace possible, and thank God for the many ways He has shown you grace. Decide to follow His parenting model when dealing with your own children. Remember that they (like you) will naturally struggle sometimes, but God loves them (and you) unconditionally.
• Remember that your children are gifts. Recognize them for the gifts they are, and realize that the hard work of parenting isn't a burden, but an awesome privilege.
• Strive to raise kids who are strong, not safe. Realize that no amount of effort can truly insulate your children from the harsh realities of our fallen world - and that God doesn't want you merely to try to protect them. Understand that the power to live a holy life doesn't come from things, but only from Christ Himself. Don't rely on a sanitized environment to bolster your children's faith, or your children will be prone to succumb to sin when they're inevitably exposed to it later. Instead, let them test their faith wherever God leads them, without fear holding them back from experiences God wants them to have to grow.
• Don't cheapen grace. Understand that real grace doesn't lower standards; it raises them. Boundaries and rules are compatible with grace, but they're presented in loving ways that make them much more likely to be received well. Rather than avoiding the truth, grace motivates people to embrace it by lovingly encouraging them to aim higher in their relationship with God.
• Meet your children's need for security by giving them love. Make sure your children don't have to compete for your love. Give your children plenty of time and attention, and be willing to make sacrifices in your career, with your friends, and with your hobbies so you can truly make your children a high priority. Don't make your kids feel like they have to earn your love. Make a decision with your will to always love your children, even when they disappoint you. Accept the fact that loving your kids will sometimes be inconvenient or painful. Be willing to love them regardless of the cost.

Accept your kids as they are, remembering that God created each of them uniquely for good purposes. Recognize what's a problem and what isn't, and be willing to let little things go. When one of your kids annoys you, ask yourself, "What difference does it make?" and only confront serious moral issues rather than personality quirks. Create a home environment that respects each family member's dignity by allowing them to air their opinions and concerns, giving them personal time and space, and encouraging them to use their talents.

Shower plenty of physical affection (like hugs and kisses) on your children. Pray with them regularly. Ask God to forgive you for the times you've fallen short in your efforts to love your children. Ask your children to forgive you for specific times you haven't treated them lovingly. Then rely more on God's help to give you the grace you need to keep growing in love.
• Meet your kids' need for significance by helping them discover their purposes. Help your kids identify and develop their God-given talents. Encourage them to search for wisdom throughout their lives, seeking to learn from their experiences what God wants to teach them. Teach your children how to love God and other people. Affirm them regularly with legitimate praise for things they do right. Notice what's important to them, and show them that you genuinely care about what matters to them.

Give them your full attention. Give them the rules, moral guidelines, and consequences they need by providing clear, loving leadership. Guard their hearts for them when they're young and teach them to guard their own hearts when they're older.
• Meet your children's need for strength by offering them hope. Let your children practice making some of their own decisions while they're still living with you. Show them by your own example how God will give hope to people who feel helpless. Let them see you turn to God with confidence whenever you need something.

Acknowledge the unique ways God has wired your kids, and help groom them for the future by building disciplines around their gifts and skills. Teach them skills that will help compensate for their shortcomings. Encourage your children to see life as a great spiritual adventure, and to fully participate in that adventure. Give your kids specific goals to accomplish throughout their childhoods (such as learning how to forgive or learning how to handle money). Celebrate their victories and help them learn to lose gracefully when circumstances don't go their way.
• Give your kids the freedom to be different. Accept each of your children's personality quirks, and ask God to help you be at peace with the ways they may annoy you, yet are not morally wrong in any way. Don't expect your children to be just like you, or similar to their siblings. Know that God has made each one unique for good purposes. Don't get too upset by passing fads in music and fashion. Focus more on the attitudes of your children's hearts than on external things in their lives. Don't use Bible verses out of context to justify your own personal preferences. Make allowances for your children to be who they are.
• Give your children the freedom to be vulnerable. Realize that kids' emotions aren't as mature as adults' emotions. Don't overreact, underreact, or write off your children when they become emotional. Acknowledge their feelings and help them work through them so they can grow.
• Give your kids the freedom to be candid. Allow your children to speak openly and honestly about whatever is on their minds, without fear of being punished for doing so. Let them know that they're free to discuss anything with you (even ways in which you have hurt or disappointed them), and they'll be more likely to truly let you into their lives. Listen closely when they talk, and ask questions.
• Give your children the freedom to make mistakes. Rather than trying to force your kids to maintain a moral code, view them as sinners who want to become more like Christ. Expect them to struggle with sin, and encourage them to turn to God in the process. Love them unconditionally and forgive them whenever they hurt or disappoint you. Avoid condemning them; choose to address their wrong behavior rather than attacking their character. Let them experience the consequences of their mistakes, fairly and consistently, to let them know you love them to much not to help them grow. Never give up on prodigal children, knowing that God will never give up on them.
Adapted from Grace-Based Parenting, copyright 2004 by Dr. Tim Kimmel. Published by W Publishing Group, a division of Thomas Nelson, Inc., Nashville, Tn., www.wpublishinggroup.com.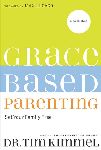 Dr. Tim Kimmel and his wife Darcy are the founders of Family Matters ministries. Committed to helping Christian families thrive in our culture, Tim is one of America's top advocates speaking for the family today. He has sold more than 750,000 books and videos, including Little House on the Freeway and Raising Kids Who Turn Out Right. For the past five years, Tim hosted his own nationally syndicated radio show broadcast in more than 30 major markets. Tim and Darcy have four children and one grandchild.