'Raising Dad' a Primer on the Importance of Father-Child Relationships
Kelly Davis Shrout

Baptist Press

2008

20 Feb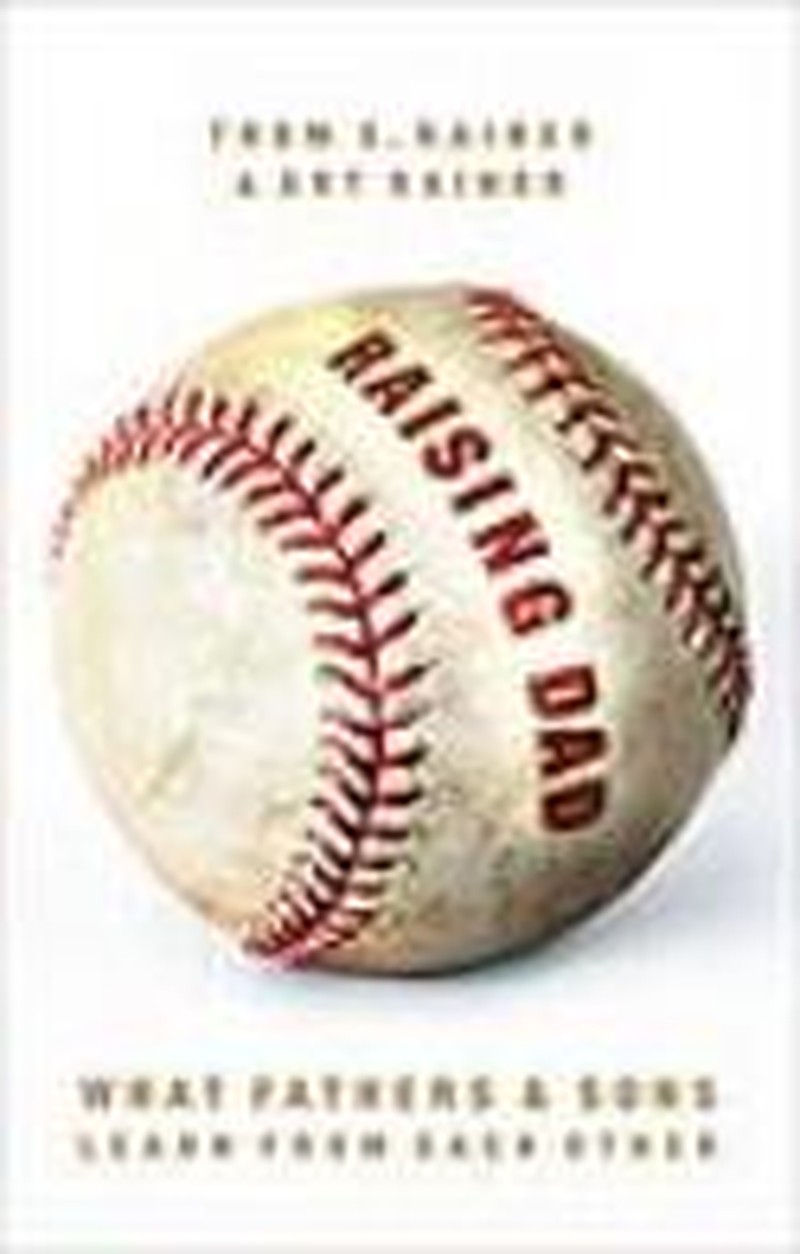 At first glance, Thom Rainer, president of LifeWay Christian Resources, looks like the shoo-in for father of the decade.

Rainer and his wife Nellie Jo raised two sons who are in vocational ministry and one who is a businessman committed to marketplace ministry. All three young men recently married godly wives and each praise their father's parenting skills at a moment's notice.

But Rainer believes any accolades from his sons are filtered through lenses of mercy, grace and unconditional love.

"Raising Dad," coauthored by Rainer and his middle son Art, offers their perspective on how fathers and sons "raise" each other. The book is a release from B&H Publishing Group, a division of LifeWay Christian Resources.

Art was inspired to write the book because "my brothers and I have a desire to say that we were raised by the world's greatest dad." Despite his father's occasional mistakes, Art said forgiveness came easy for him as a child because his dad quickly admitted his imperfections and genuinely sought forgiveness.

"It was evident that he regretted his mistakes and that made it easy to pardon him," Art said in an interview.

Each chapter in Raising Dad begins with Art's perception of his childhood and ends with his dad's behind-the-scenes confession of fathering-gone-wrong.

"Each time I read Art's part of the chapters, I fight back tears," Rainer writes. "Love is an amazing thing. It obviously keeps no record of wrongs. It is patient. It is kind. And it is giving. That is the grace I see when I read Art's words."

In the first-person narrative, Rainer offers a transparent analysis of his parenting skills and provides situational anecdotes of how he occasionally "blew it" as a dad.

"I am a father who is so far from perfect that I wonder what I did to receive such love from my sons," wrote Rainer, who also continually credits the success of his parenting to his wife.

In the book, Art discloses three gifts his father gave him as a child that have impacted his adulthood: support, encouragement and pride.

"Support is powerful," Art writes. "It can provide a child with the courage and willingness to pursue goals or accomplish tasks that he or she would otherwise feel beyond reach. Anything that I desired to do in life, he was there supporting me. Any direction that I wanted to go, I had his backing."

Encouragement is one step above support and was crucial in his relationship with his dad, Art adds.

"My father was one of the greatest encouragers in my life and anytime I came to him with an idea or decision, he would push me to continue in that direction."

Pride was another element in Art's healthy relationship with his father. "I have yet to meet a child who did not long for the gift of pride from his or her parents," Art writes. "There is just something about hearing our parents say that they are proud of you.... Even when I was a boy, I felt like a man when I knew that my dad was proud of me."

Rainer, on the other hand, admits there were times he was "totally perplexed as to exactly how to support and encourage my sons," especially in the area of dating. Yet, he advises parents to communicate their love and support to their children.

"If I may speak on my own fallibility, I would exhort, encourage, and plead with fathers to be a constant source of encouragement to their children," Rainer writes.

Rainer further encourages parents to redeem the time with their children and intentionally make memories with them.

"I was a busy dad," he writes in the book. "If I could do it over, I would see that those vitally important tasks weren't nearly as important as I thought. I would have realized that my boys were toddlers for such a brief season. My wife knew that. She did well. But I didn't. I was just too busy."

Issuing a call for men to realize the fleeting time, Rainer writes that children are more important than one's job and ministry.

"They are more important than our days on the golf course or hours in front of the television," Rainer writes. "The legacy we leave is not how much money we earned or what level of status we received. The legacy we leave is our children. Take delight in them. Have joy in them. Laugh with them."

Art believes there is a connection between how he viewed his father and how he initially viewed God.

"Because my earthly father was able to openly pour out his love on me, I feel more equipped to understand and accept God's torrent of love on my life," he said. "I would encourage readers to realize that God is the ultimate Father. He is the perfect role model, the perfect teacher. Fortunately, He knows your child, inside and out, better than you could ever imagine. Do not neglect your meeting with Him for guidance and wisdom."

In the final chapter, Rainer outlines lessons of fatherhood and encourages readers to remember that children are a gift from God; children need unconditional love from their parents; time can never be recaptured; and there is nothing more important than a child's eternity.

"Fatherhood has been an educational journey that no school could provide," Rainer writes. "Art and his brothers have raised their dad well."

---
Kelly Davis Shrout is the employee communications editor at LifeWay Christian Resources of the Southern Baptist Convention.
(c) 2008 Baptist Press. Used with permission. All rights reserved.