Raising Kids Who Are Unashamed of the Gospel
Kim Wier

Contributing Writer

2005

20 Jul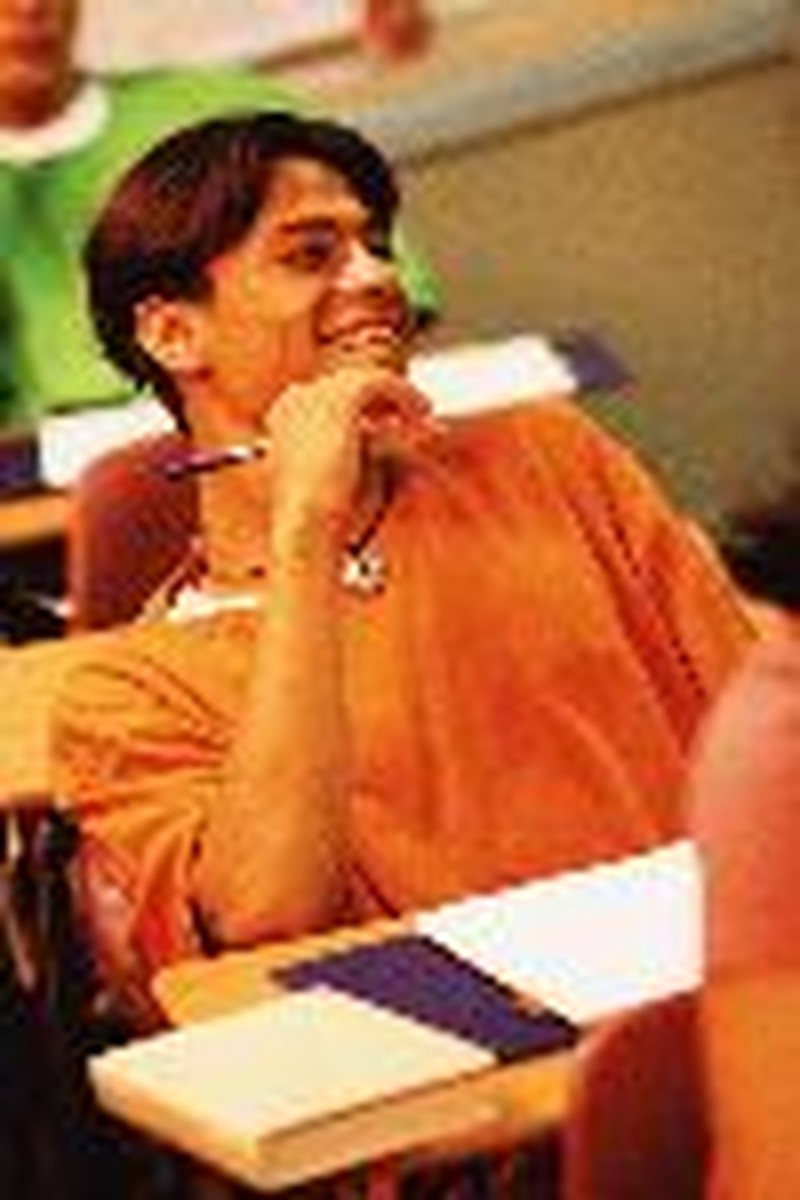 We have a family secret. It's so shameful, it's difficult to admit. We have decided the best way to deal with it is to just bring it out in the open and share it in hopes that others will understand and forgive. Today, we confess to you that our son -- our beloved first-born child whom we have entrusted with the proud Wier name -- is a telemarketer.
Give me a chance to explain, please. Although he's in the throws of teenagerhood at 17, he isn't really a bad boy. In fact, this new development in his life is totally unexpected. Chase has always been a mild and unobtrusive child. When he was young, we never caught him making prank calls or sneaking to use the phone without permission. Even as a teenager, he was loath to spend long on the telephone. We never saw it coming.
Looking back though, I feel I'm to blame. It was my idea to get him a cell phone when he turned 15. I'm the one that got him free nights and weekends. I'm the one who showed him the benefits of rollover minutes. I taught him the freedom of talking on the phone without regard to location or time. I never thought it would lead to this; I swear.
My own relationship with telemarketers has long been one of resentment and acrimony. Never failing to call at the most inconvenient times, I've done my best to repay them with like courtesy. If they begin with "Mrs. Wier, how are you?" I respond with a description of my current physical ailments, including ingrown fingernails, halitosis and problems with bloating. If I have none, I share the emotional stresses I have undergone recently that are causing me to loose sleep.
If they simply launch into their pitch, I'm quick to interrupt and let them know my time is valuable. "How long will this presentation take because my rate for listening to your pitch is $10 for the first 3 minutes and $2 for every minute thereafter. I accept any major credit card as a source of payment. Would you like to continue?"
My husband prefers a less obvious approach. He lets the telemarketer give their entire spiel and when they ask him for a commitment he tells them he needs time to think about it. "But I can call you back. Give me your home phone number, tell me what time you have dinner, and I will call then." He has yet to find one who is willing to share their personal information.
So after years of witnessing our verbal skirmishes, how could our child become one of them? In a word – economics. Chase needed a job. With his many pressing financial commitment (gasoline, video games, wardrobe, and overage charges on his cell phone) necessity demanded that he earn an income. For a child with strong convictions his options were limited. You see, as a matter of conscience he is firmly against manual labor; yet he has no problem interrupting people's lives to sell them something they were not aware they needed.
"I'm just giving them the opportunity to handle things from the convenience of their own home," he explained. "They should thank me."
I'm guessing that for every one that thanks him, 9 feel otherwise. Surprisingly, that doesn't seem to bother him. He can handle the rejection because the only opinion that matters to him, is the one's who hired him. As long as the boss is happy, Chase will keep on doing what he was hired to do, with no regrets.
As much as we've struggled with his new profession, I have to admit, he's on to something. That is not a bad philosophy to apply to the real Boss. Pleasing Him ought to be of greater concern than displeasing those around us. His message truly is one that others need, whether they know it or not; and it is most effectively delivered with confidence.
"For God has not given us a spirit of timidity, but of power and love and discipline. Therefore do not be ashamed of the testimony of our Lord or of me His prisoner, but join with me in suffering for the gospel according to the power of God, who has saved us and called us with a holy calling, not according to our works, but according to His own purpose and grace which was granted us in Christ Jesus from all eternity..." 2 Timothy 1:7-9
"Be diligent to present yourself approved to God as a workman who does not need to be ashamed, accurately handling the word of truth." 2 Timothy 2:15
"For whoever is ashamed of Me and My words, the Son of Man will be ashamed of him when He comes in His glory, and the glory of the Father and of the holy angels." Luke 9:26
Shame is a concept children, who regularly feel embarrassed by their parents, will fully understand. They know what it is to both feel embarrassed by someone else and cause embarrassment to others. The shame that results is uncomfortable in any degree. They, like us, learn to avoid those feelings whenever possible. For many adults and children, that can also mean avoiding openly identifying with Jesus Christ and sharing His message of unconditional love.
Parents who want to raise children unashamed of the gospel of Christ have to themselves be willing to please God regardless of personal rejection. Those who serve God can't be effective for His kingdom until they openly and without shame share the secret that they belong to Him.

It may, at times embarrass your children when you speak so confidently about the Savior, but it will also model for them seeking His pleasure above all else. In time, they will also be able to share boldly with no regrets.
As for telemarketers, do what you must when they call, but if it's my son -- remember, he is saving for college.


Kim Wier Copyright 2005

Kim Wier is the director of Engaging Women, a ministry of women encouraging women through speaking, writing and broadcasting. The author of four books, an award winning humor columnist and radio talk show host, Kim regularly speaks to audiences around the country with depth and humor that focuses on discovering God in the everyday experiences of life. For more visit www.engagingwomen.com.