Redeeming the Time
Patricia Chadwick

Parents & Teens

Published

Jan 15, 2004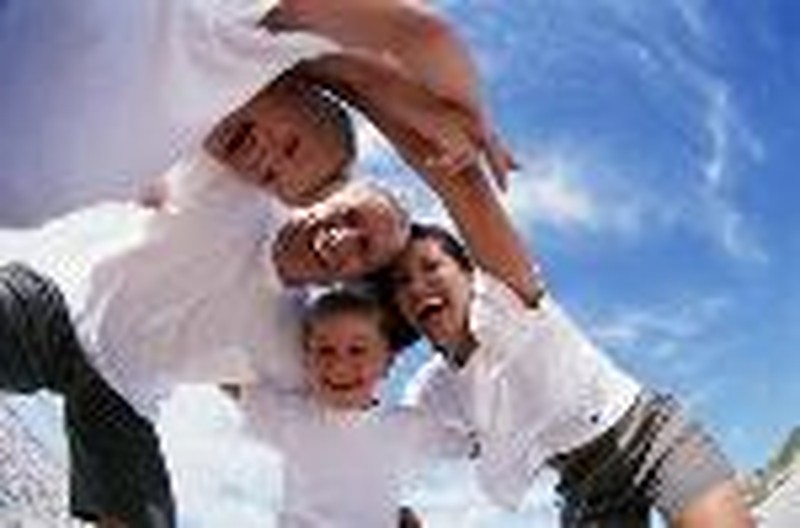 "So be careful how you live, not as fools but as those who are wise. Make the most of every opportunity for doing good in these evil days." (Ephesians 5:15, 16 The Living Translation)
Time is an elusive thing. It slips away from us so easily, leaving us wondering if we have indeed used our time wisely. We are greatly influenced by the clock, so we must consider the role that time plays in parenting our teens.
God calls us to be disciplined in the use of our time. We have much difficulty managing our time and often feel that there aren't enough hours in the day to accomplish everything that needs to be done. We feel pressure, because in this fast-paced society we have so much to do. But if we want to be Christ-like, if we want to finish the work God has called us to as parents, we need to set priorities and to be disciplined in our use of time because the way we use our time is the heart of a disciplined spiritual life.

In John 17:4 Jesus says that he finished the work that God gave Him to do. From this verse it is apparent that Jesus lived His life in a disciplined manner, completing his assignment from God.
There a few things we need to realize about time. To begin with, time is short. If we never died, time wouldn't seem so precious. No matter our age, we are only on earth a short time in comparison with eternity. And the way we use our time has eternal significance. The wise use of time prepares us for eternity. In this life we must take the time to prepare for eternity because once you've crossed over that line, there will be no second chances.
Time is not only short, it is passing. Actually, it is fleeting. If we don't discipline ourselves in the use of our time for building life-long relationships with our kids, training them up in the ways of the Lord, and influencing the way they live in the here-and-now, we will never get around to it. And the time that we have is uncertain. We never know how much time God has given us to live on this earth or how quickly it will pass. That's why Proverbs 27:1 gives us wise counsel when it warns us not to boast about our plans for the future, because we never know what the future holds. James 4:14 tells us that our life is but a "vapor" that vanishes as quickly as it came.
Time is easily lost. The book of Proverbs condemns the "sluggard" for being lazy and wasting his time away. Time often appears to be so abundant that is doesn't seem to matter much if squander some of it. What we need to remember is that time is precious. It is even more valuable than money because no amount of money can buy us time. And lost time can never be regained. Once it is gone, it's gone forever.

Once our kids are grown, we can not go back and relive their childhood. We can not go back and train them to live godly, useful lives themselves. God has given us this time on earth with our
children NOW. The time for investing in your teens is now. We must use our time wisely in the raising of our children as though we didn't know if we'd still be alive tomorrow. In reality, we do not know how much time God has allotted us.
We seem to value time most at death, when time is almost gone. We need to live our present life in such a way that we have no remorse at death regarding our use of time. We don't want too look back on our life with regret that we didn't use our time wisely for parenting our kids, our Christian growth and for God's glory.

We need to ask ourselves if we knew we'd be in eternity tomorrow, would we live our life differently.
In the KJV, Ephesians 5:15-16, Paul tells us to walk "circumspectly". This means we are to walk carefully and cautiously, being mindful of every step we take and where it leads us. We are to be aware of how we are living. We are also instructed to "redeem" or "safeguard" our time. If we are not careful of how we use our time, we will be easily led astray, away from Godly living and from living up to our responsibilities as parents.
It is important to remember that we are accountable to God for the use of our time. Romans 14:12 tells us that day will come when we will have to give an account of ourselves to God. This refers to the Christian and non-Christian alike.

Yes, we are saved by grace and not by works, but in Heaven, our rewards will be based on our works. We need to evaluate how we use our time and start spending it in a way that would be pleasing to the Lord.
Since time is short and its passing is almost imperceptible, we need to be diligently on guard in the matter of its use. We need to make sure that the busyness of the day and the "tyranny of the urgent" do not hinder us from using our time wisely. We want to live in such a way that when our life is over and we stand before Christ we will be able to hear Him say to us "...Well, done good and faithful servant! You have been faithful with a few things; I will put you in charge of many things. Come and share your master's happiness!" (Matthew 25:21).

There is no greater joy than coming to the completion of our life with the peace of knowing we have used our time wisely, influenced our children for eternity, and served our Master Well.

Patricia Chadwick is a freelance writer and has been a stay-at-home mom for 15 years. She is currently a columnist in several online publications as well as editor of two newsletters. Parents & Teens is a twice-monthly newsletter geared to help parents connect with their teens. Subscribe at  www.parentsandteens.com. History's Women is weekly online magazine highlighting the extraordinary achievements of women. Subscribe at www.historyswomen.com/subscribe.html.