Same-Sex Marriage: Out of the Closet and Into the Classroom
Mark Earley

Prison Fellowship President

2004

9 Jul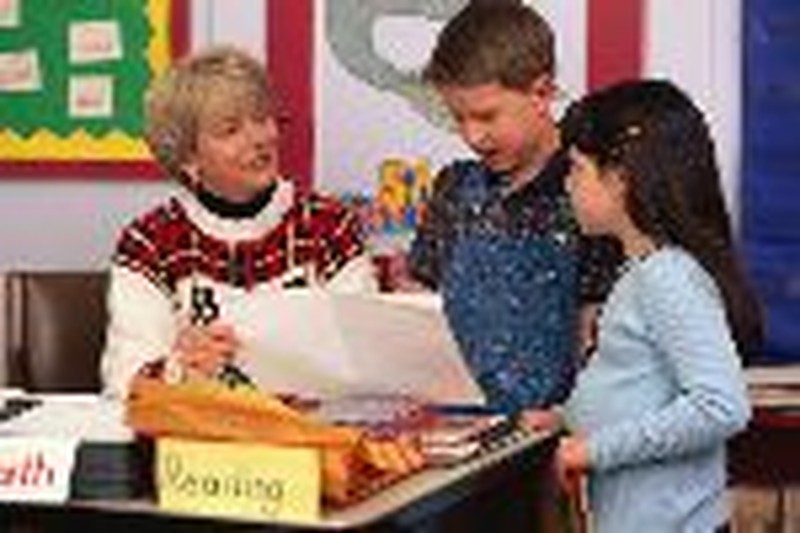 If you're looking at the same-sex "marriage" debate and thinking it won't affect you, allow me to bring the truth home to you -- before your own children bring it home themselves.

Imagine finding out that your kindergartner's teacher read the story Heather Has Two Mommies or Daddy's New Roommate before nap time. Having two daddies or two mommies is just the same as having one of each, she explains.

Or perhaps you'll learn over the dinner table that a special speaker visited your middle-schooler's health class. The speaker instructed your pre-teen about homosexual sex -- in graphic detail. Then the speaker asked for volunteers to role-play. One student was to act the part of "a young lesbian who's really enraptured with another woman" and who's "thinking about having sex."

If this appalls you -- and it should -- you need to know that this is not fantasy, but a foretaste of what will likely become the norm in public schools across America if you and I fail to protect marriage. You see, the speaker and role play I described happened in Massachusetts at a conference. Public school teachers received in-service points for attending, and students were bused from across the country to take part. After the workshop -- which was much more graphic than I've described -- teachers could even sign up to have these same speakers visit their classrooms.

The conference was sponsored by a group called GLSEN -- the Gay Lesbian Straight Education Network. GLSEN has sponsored over two thousand Gay-Straight Alliance Clubs in public high schools and middle schools across America and leads an aggressive campaign to, in the words of the Boston chapter leader, "challenge the anti-gay, hetero-centric culture that still prevails in our schools." GLSEN and groups like it use the legitimate goal of stopping bullying in our schools to advance their real agenda of promoting the homosexual lifestyle.

And in 2003, it rolled out a high-school curriculum to present the same-sex "marriage" debate. Just looking at the curriculum objectives shows the bias and coercive strategies of this group. One objective states: "Students should understand both the historical parallels to marriage prohibitions against same-sex couples as well as the similarities among racism, homophobia, and all other oppressions." Students also have the chance to read about homosexual relations and then consider what it would be like to be in a same-sex wedding.

Unfortunately, GLSEN isn't the only group pumping the homosexual agenda to our school children. Take, for instance, this quote as an example of revisionist history from a textbook called A History of Western Society published by Houghton Mifflin:

"Early Christians, too, considered homosexuality a conventional expression of physical desire and were no more susceptible to anti-homosexual prejudices than pagans were. Some prominent Christians experienced loving same-gender relationships that probably had a sexual element."

My friends, if marriage is redefined, we can expect gay, lesbian, bisexual, and transgender propaganda promoted to every age school child, reflected across our textbooks with pictures, stories, and revisionist history. So if you're sitting out there thinking that legalizing same-sex "marriage" won't really affect you, think again.
Copyright © 2004 Prison Fellowship

"BreakPoint with Chuck Colson" is a daily commentary on news and trends from a Christian perspective. Heard on more than 1000 radio outlets nationwide, BreakPoint transcripts are also available on the Internet. BreakPoint is a production of The Wilberforce Forum, a division of Prison Fellowship: 1856 Old Reston Avenue, Reston, VA 20190.