Single Moms: Identify Your Purpose In Life
Lori Little

Hope & Help for the Single Mom

2005

12 Jan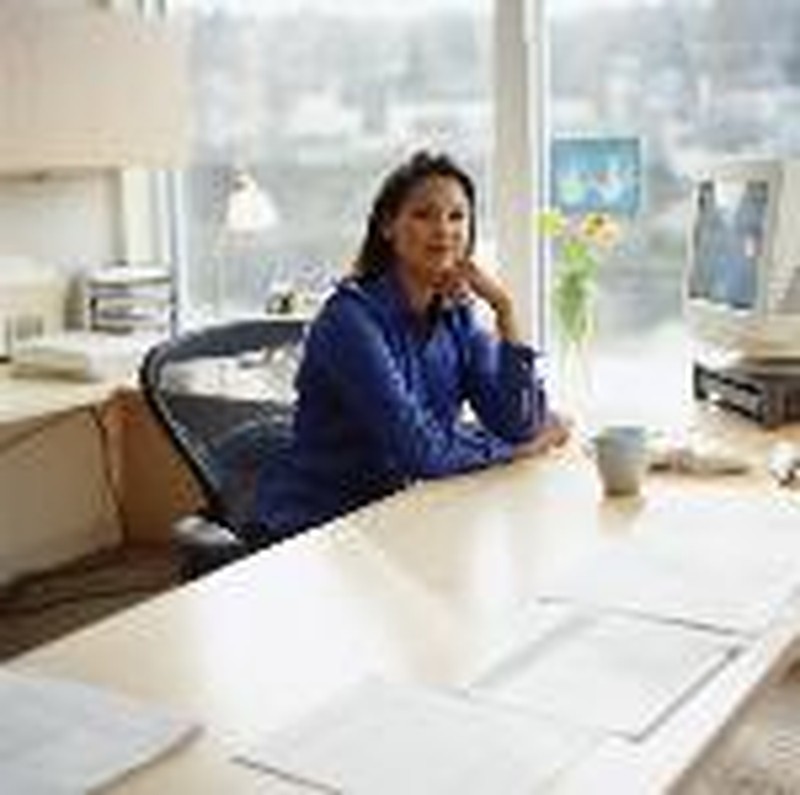 Where are you at right now in your journey as a single mom? Are you a single mom that is just barely surviving and trying to just get through this season of life? Maybe you have been a single mom for several years now and nothing seems to be better than the day you started. Maybe you are a new single mom and you have no idea how to be successful at this new life of single motherhood.
Or maybe you are a single mother who is just plain tired of a mediocre life and are ready for a breakthrough year. No matter what description best fits your journey as a single mom right now; it's never too early or too late to take your success and satisfaction in life as a single mom to new heights. That all begins with discovering that success lies in your own eyes and to achieve a breakthrough in your situation, you simply need to live in a way that is consistent with what is most important in your life.
When you live life consistently with your own unique sphere of priorities, life works as a single mom. There will be less stress, less frustration, less inconsistency, less dissatisfaction - more motivation, more joy, and more fulfillment in your life.

For you to be a truly successful single mom, you must first be a satisfied, successful person. That is going to require you to truly look deeper into yourself than what you see on the surface. Without a solid foundation from the inner depths of your own unique self, your outward success as a single mom will never be stable or consistent - even if you have been a single mom for some time now.
I challenge you to ask yourself, "What is truly important about life to me?" When you take some time to really think about it, the answers may be far different from the way you live right now. What you may think is important in your current circumstances, may not be ultimately what is important about life to you.
In my own life I used to focus on finances as being one of the most important things in my life as a single mom. However when I sat down with God and really prayed about what was really important to me in life, financial success came in almost last place. Yes, finances are important, but not as important about success in many other things such as God, my child, my home, myself, my business, my ministry, my family, my church and others.
When I listed in order what is truly important to me in life and why these things were important, my priorities, focus and time management became different. Being a single mom used to be like looking at an elephant and wondering how I was going to eat that great big thing. When I chose to only do the things that I do based off of what is important to me as a person, that elephant started to look like an ant.
When you live life in right priorities for what is important to you, things really happen; fulfillment comes and stress leaves. To start your year out right, take some quiet time for yourself and discover what is really important to you. Then start living life in order by importance and eliminate the rest. Watch and see what a breakthrough year you will have as a single mom.


Lori Little, A Woman By Design ministry's founder, is the former Director of John C. Maxwell's THRiVE!, Becoming A Woman Of Influence. A major focus of Lori's ministry is the Hope and Help for the Single Mom initiative. Watch for Lori's book Hope and Help for the Single Mom, by Waterbrook Press, in 2005.



21 Principles of a Healthy Single Mom offers meaningful messages, helpful advice and loving encouragement for every single mom. To inquire about and order the CD packages, call 1-888-430-HOPE, or visit the website at: www.hope4singlemoms.com.

Dr. Charles Stanley says of the 21 Principles:
"If a single mom will follow these 21 Principles, there is no way for her to fail. She will watch herself grow in her own strength and abilities and become more confident as the leader of her home.
The 21 Principles of a Healthy Single Mom is a practical asset for single mothers to apply specific, workable, successful guidelines to her life."