Single Moms, Share Your Strengths
Donna Stanger

Staff writer for Hope & Help for the Single Mom

2004

26 May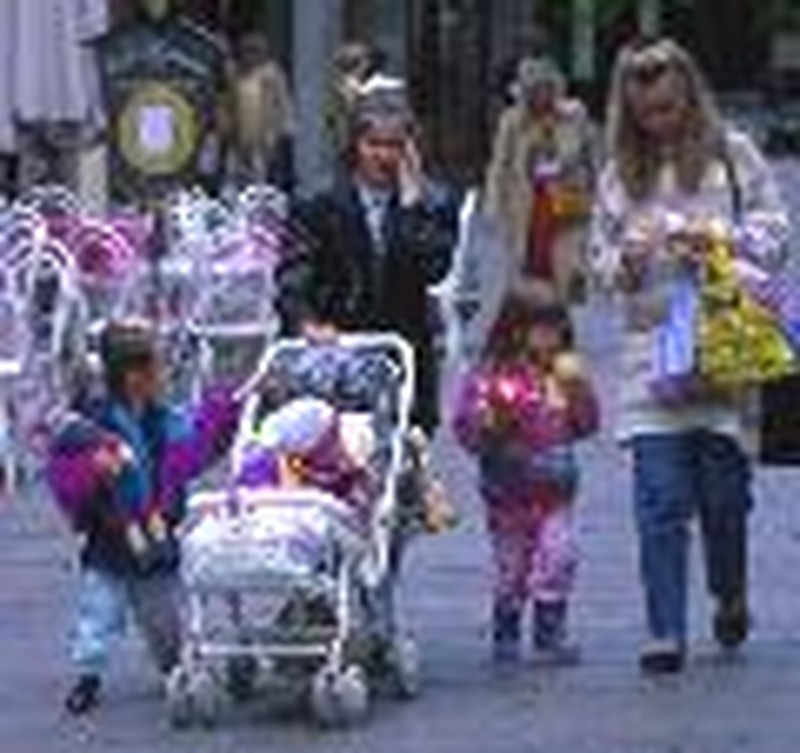 One of the more overwhelming feelings a single mom initially has is tackling everything on her own. All of a sudden she has twice the responsibilities (or more) than she had before. If you were initially the school PTA member, home nurse and counselor, launderer, meal planner, taxi driver, etc., you additionally become the tax accountant, insurance and financial decision maker, car repair expert, yard maintenance and pool cleaner, home repairs expert, etc.
Even though you may feel you have been doing everything all along, and that the husband didn't help much; it's not until he is gone, due to death or divorce, that you realize just how much of the slack he picked up. It is at this time you become fully aware of what your own strengths and weaknesses are. What you can and cannot do on your own.

God did not design us to do it all alone; He wants us to help each other and to share our strengths. This is a perfect time in your life to develop the bonds and friendships with other single moms and to share in the exchange of each of your talents. "Each one should use whatever gift he has received to serve others, faithfully administering God's grace in its various forms." 1 Peter 4:10. God designed us with different gifts on purpose!
Romans 12:6-8 states "We have different gifts, according to the grace given us. If a man's gift is prophesying, let him use it in proportion to his faith. If it is serving, let him serve; if it is teaching, let him teach; if it is encouraging, let him encourage; if it is contributing to the needs of others, let him give generously; if it is leadership, let him govern diligently; if it is showing mercy, let him do it cheerfully."
Now let's step into the single moms world and examine the many ways we can apply our gifts. One with tax and finance expertise can help with another's annual tax preparation or household budgeting plan in exchange for someone who is gifted with home repairs or meal preparation. Not all women know how to cook or fix things in their homes. Someone with an insurance background can exchange her advice and time with someone who knows how to reupholster furniture or paint or stain woodwork.
A seamstress can mend or sew something new for another's child, while one who enjoys yard work can help outdoors with mowing and trimming. One who knows how to play golf or tennis or any other sport can teach another single mom or her children who may not be able to afford lessons. In exchange, that mom may be able to assist their child with homework and tutoring.
A mom with home plumbing or car mechanics experience can help another who could possibly help her with home organization or time management skills. The list is endless and I encourage you to come up with even more creative ways to help each other. What a wonderful experience also for your children to observe how we each come together in community and help one another. They will learn to discover and develop their own strengths and are inspired to share them with others as well.
According to Hebrews 13:16, "do not forget to do good and to share with others, for with such sacrifices God is pleased."
So are single moms and their children!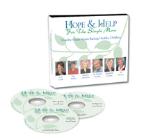 For suggestions and gift ideas, Hope and Help for the Single Mom has several CD packages. 21 Principles of a Healthy Single Mom offers meaningful messages, helpful advice and loving encouragement for every single mom. To inquire about and order the CD packages, call 1-888-430-HOPE, or visit the website at: www.hope4singlemoms.com.

Dr. Charles Stanley says of the 21 Principles:
"If a single mom will follow these 21 Principles, there is no way for her to fail. She will watch herself grow in her own strength and abilities and become more confident as the leader of her home.
The 21 Principles of a Healthy Single Mom is a practical asset for single mothers to apply specific, workable, successful guidelines to her life."


Receive weekly support and inspiration by joining the Crosswalk Single Moms Connection. To join,  click here.