9 Ways for Single Parents to Plan for Summer Childcare
Scoti Springfield Domeij

SPFM Contributor

2014

22 May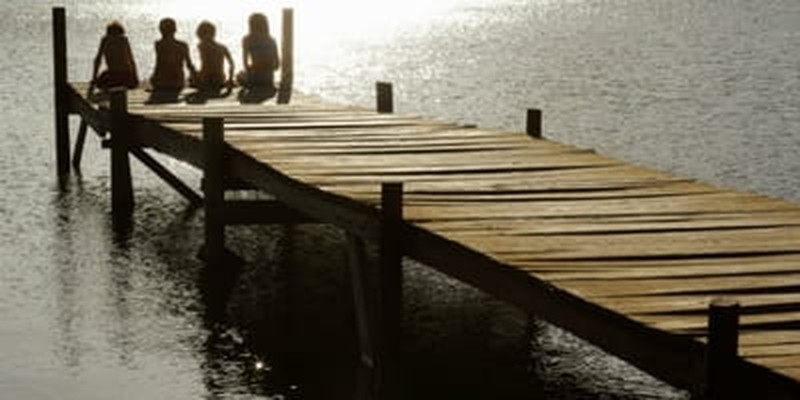 On the last day of school, I want my first thoughts to be, This will be a great summer.
As cold March winds blast my home, I know that peak recruitment for summer childcare takes place. To assess my feelings about the out-of-school-months—I took a 'summer stress test.' The result?
Sister, You Need Help!
Summertime—the living is easy. Right?
Wrong! Work, chores, daycare, and finances never take a vacation.
Summer knocks routine outta whack. It's hard enough maintaining the school-year rat race. The who, what, when, where, how, and cost of securing reliable alternative childcare rocks my pocketbook and nerves. When ice covers my driveway, I'm worrying about surviving summer meltdowns. It's never too early to make summer plans. The National Camp Association reports that camp registrations start filling up January through March. Don't get stuck on a waiting list holding your breath for cancellations.
Review opportunities. Consider trading the routine of costly daycare for adventurous or in-home settings. Evaluate available, affordable options: nanny, babysitting co-op, structured educational or recreational programs offered by community centers, day or resident summer camps, scouting clubs, religious or private organizations, and schools. Make sure they are experienced in gearing programs for your child's age.
I prefer an environment that covers my daycare needs, provides an academic break and develops my sons' spectrum of life skills. I also want one that reinforces my values of relating, caring and teamwork. I ask, "Does this program impart principled decision-making, heart skills and social competence?"
Seek recommendations. Who endorses this organization? Do you respect this group? What is the adult-to-child ratio? Ask other parents to verify the quality of instruction and the value for the money spent. If you don't know anyone, ask the director for references. Be sure criminal and sexual offender background checks are conducted on anyone caring for your children.
Find a good fit. Does your youngster love music, computers, art, or sports? Solo parents always look for positive role models. I'd jump at the chance for retired Air Force Academy soccer coach, Louis Sagastume, to coach my sons how to play with integrity. He's teaching soccer for Woodmen Valley Chapel, which also offers basketball and volleyball camps. For information, email Paul Matthys at pmatthys@woodmenvalley.org.
Request financial aid. One solo mother saved money by sending her daughter to different programs throughout the summer utilizing scholarships. If grants aren't listed in the brochure, ask, "Is assistance available?"
Ask for your children's feedback. Do not assume they will enjoy the choices available to them. If options are limited, acknowledge your children's feelings to help process difficult decisions.
Consider enrichment opportunities. Three-hour specialty camps or classes or Vacation Bible School offer a welcome break from childcare.
Discuss summer plans. Because your children are in the care of strangers, review "bad touch" and how they are to report it to you. Send positive messages to prime their anticipations. Talk up funny summer memories.
Crunch the numbers. Will your budget survive? If the other parent changes plans, what is the provider's refund policy? If claiming tax credit for work-related childcare expenses, request the provider's taxpayer identification number or organization's employer identification number (EIN), plus legal name and address. Overnight camps aren't considered a work-related expense, but a specialized day camp qualifies. Questions? Log on to www.irs.gov.
Take a break from chaos. If your child is old enough to attend a one or two-week residential camp, mosey on over to The Lodge at Elk Valley, a retreat center for single-parent families. For details, contact: Single Parent Family Ministry, Gary Sprague, phone: 719.687.0515, email: gary@spfm.org.
Article used by permission of SPFM.org.
Scoti Springfield Domeij has been published in The New York Times, Family Life Today, School Daze, Southwest Art, Charlotte Parent and other parenting magazines. Propelled into single parenthood with a four-year-old son and a nine-month-old son, Scoti wants to encourage other solo parents. Email: soloparent@juno.com
Publication date: May 22, 2014