Does Sex as a Single Mom Harm My Parenting?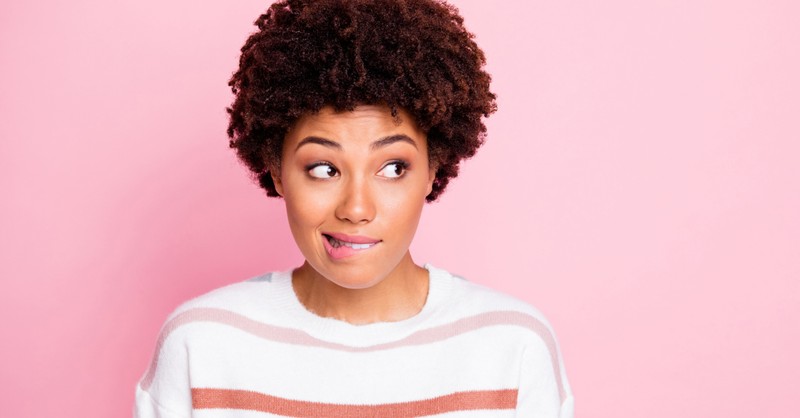 So what's the big deal? I mean it's not like you're a virgin or anything. You're single and you're a mom––but girl's just wanna have fun, right?
What if I told you––wrong? I dare you to keep reading to find out just how having sex as a single mom will steal the power to be the parent you long to be.
What's at stake?
Your passion:
For an occasional roll-in-the-hay, you crush your passion for Christ. All unconfessed, habitual sin robs believers of our zeal for our Savior.
Do you remember a time in your life when you were so on fire for Jesus? Maybe it was when you first surrendered to Him as your Lord and Savior. Maybe it was later when you were wholeheartedly committed to spending time through Bible study, prayer and fellowship with Him each day. Whenever that time was, if you have moved away from a passionate pursuit of Christ, won't you take a moment to ponder what drew you away?
If you are having sex outside of marriage, you can be sure this sin will steal your fire for Christ. And don't be tempted to believe that God is withholding something "good" from you because you are a single mom who can't have sex. Satan is the great deceiver––and he is good at it. Throughout history, he has been lying to women to seduce them to believe that God is somehow withholding His very best when He tells them to stay away from forbidden fruit.
Just ask Eve what it cost her when she believed the enemy and ate from the tree. In a moment, she died spiritually. Later, when God came to walk with her she hid from Him. Her once sweet fellowship with her Creator had now been exchanged for a lousy bite of fruit.
In the same way, Satan would have single moms believe the world's view that sex outside of marriage is not that big of a deal. But to God, it is a really big deal that will cost you dearly.
What's the cost?
Your example:
Single mom, your example in the area of sexual purity is vital. I cannot stress enough the damage a mother's sexual immorality can have upon her children. If you have sex outside of marriage, not only will your sin likely cause your kids to stumble in the area of their own purity, but your sin will quench the Spirit in your life and your parenting will be done in the flesh—and not by the power of the Holy Spirit working through you.*
No matter what today's culture says, don't be deceived. You will reap what you sow if you sow seeds of immorality (See Galatians 6:7-9).
Your discernment:
You must understand just how serious sexual immorality is. It dishonors Christ and quenches the Spirit in your life. And when you are not being Spirit-led, you become vulnerable to Satan's deceptions and prone to succumb to sin.
Raising children without being sensitive to the leading of the Holy Spirit will most certainly steal from you the wisdom and discernment God wants to give you in your ministry of motherhood.
Proverbs 11:18-19 promises: "He who sows righteousness will have a sure reward. As righteousness leads to life."
Jesus said, "The student will become like his teacher" (Luke 6:40). If by your example you give your kids the impression that sex outside of marriage isn't so bad, then you're leading them to not be led by the Spirit. Imagine how your kids' life choices and future decisions will be negatively effected by this. Consider the type of spouse they may choose if they are relying on physical attraction and their own feelings––rather than the Spirit's discernment. For that matter, imagine the kind of spouse you may choose if you quench the Spirits leading through sexual immorality.
Your ministry:
Have you ever considered that immorality could keep you from being a vessel of honor for the Master's use? If you want the Lord to lead you in this calling of motherhood, it is absolutely essential that you keep yourself sexually pure.
The Bible teaches that believers are citizens of the kingdom of heaven. God wants His people to live as ambassadors for Christ and to hold out the words of life to a generation in desperate need of salvation.
In the 18 years my husband and I were in youth ministry, the number one thing that drove kids away from Christ was the hypocrisy of their Christian parents. If you claim to be a Christian, and yet involve yourself in immorality or any habitual sin, your children will more than likely repel your prompting them to follow Christ.
As God's ambassador, you have been called to the most extraordinary responsibility a person could have. There is no higher calling than to know and represent God Almighty to this generation, and especially to your children.
When you delight yourself in the Lord, and find your worth in your relationship with Him––rather than in the arms of a man, God can then use your example to train your children to find their worth in their relationship with the Lord as well. What a wonderful gift to give your kids if you teach them their significance is found in knowing the God who loves them so much He sent His Son.
Your protection:
When a woman involves herself in sexual relations outside of marriage, she removes herself from God's protection and forfeits her ability to apply discernment to the relationship, with the help of His Spirit. In her sinful state, she is more likely to pursue a path that settles for so much less than God's plans for her—and her children.
Your freedom:
Oh what freedom we as believers have when we learn our worth through the eyes of our Savior.
Whether you're a single mom because someone left, rejected or betrayed you, God adores you––yes you!
And because of His great love for you His mandate to keep yourself sexually pure is to protect you, and prepare you for His Kingdom purposes.
Your reward:
God has accomplished incredible things through women who have boldly chosen to follow His call—even when doing so required great personal sacrifice. And generations of godly men and women have testified of their courageous mothers who chose to follow the Lord––and the powerful effect it had upon them.
Wouldn't you like that to be true about you as a mother? God has an ideal plan for you and for your children.
To dwell in obedience to His will is to exist beyond the average, status-quo life.
Are you willing to rise above the pleasures for a season to allow the Lord to accomplish amazing things through you—and your children? I am confident He who began a good work in you will be able to complete it, as you continually seek first His Kingdom and His righteousness. And you'll have no regrets.
*Rhonda Stoppe, Moms Raising Sons to be Men (Harvest House Publishers 2013)
Rhonda Stoppe is a pastor's wife, speaker, and author. As the NO REGRETS WOMAN, Rhonda has more than 20 years experience of helping women live life with no regrets. Through humor, and honest communication, she helps women build NO REGRETS LIVES by applying sound teaching from Scripture. Rhonda appears on radio programs, speaks at women's events, MOPs, and homeschool conventions throughout the nation. Rhonda Stoppe's book Moms Raising Sons to be Men is mentoring thousands of moms to guide sons toward a no-regrets life. Her new book If My Husband Would Change, I'd Be Happy: And Other Myths Wives Believe is helping countless women build no-regrets marriages.
Publication date: June 29, 2016
Photo credit: ©Getty Images/Deagreez
Parents: Need Help Navigating Our Crazy Culture with Your Kids? Listen to Our FREE Parenting Podcast!
Christian Parent/Crazy World with Catherine Segars is available wherever you listen to podcasts. Listen to our episode on battling for your kids in prayer by clicking the play button below:
The views and opinions expressed in this podcast are those of the speakers and do not necessarily reflect the views or positions of Salem Web Network and Salem Media Group.
Related video:
Are you in the trenches with your toddlers or teens? Read Rhonda's full article here!