Making the Small Moments Matter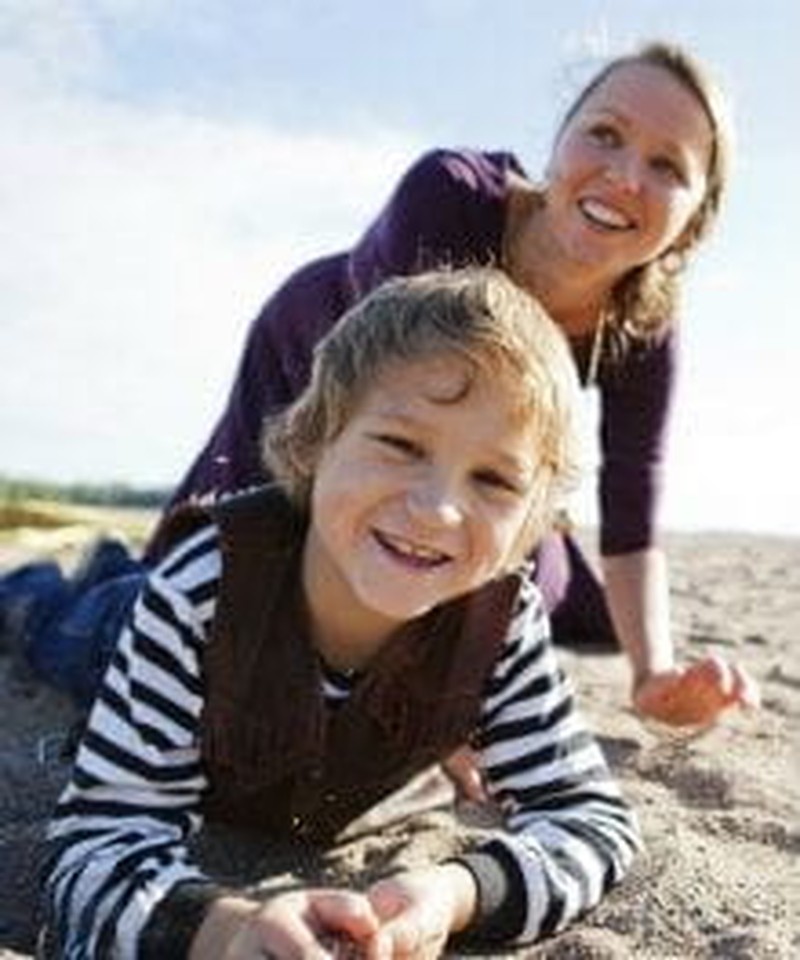 I have a friend who is unable to see her children on a regular basis. This is a reality that I cannot even imagine living in. My heart breaks for her. Her hands are tied and there is little she can do but pray for them, think about them, leave them voicemails and write them emails. But that's not what we as parents were created for. If we're a parent, the design is that we are with our children every day until they go out on their own.
What my friend's situation has done for me is it has made me all that more grateful for my children, all that more mindful that what I have is a gift.
My two teenage children live with me. They see their dad a couple times a week and every other weekend, but they are with me. We are a family unit. We go places together. We eat together. We have those sweet, sweet moments in the car, when – on the off chance – we're all in the mood at the same time to play the music loudly and sing along (I will forever freeze those moments in my memory).
My kids are at the stage in life where I am very aware they will not be with me much longer. So, I am taking mental pictures all the time. Even for really seemingly small moments. The other day we were in the kitchen, and my daughter was holding our dog, and my son was standing next to her, petting him, their backs to me. And I started to cry. It was simple. But it was beautiful and I never want to forget those ten seconds.
I like to think of myself as a grateful mother, as a woman who knows how good she has it with these two really great children of mine. But remembering my friend's dilemma has taken that up a notch for me.
I will not force my children to spend time with me when they don't want to --- they are very typical teenagers who prefer their bedrooms to the living room and I get that and I honor that --- but man, when they migrate to the main floor, I want to stop what I'm doing, even if only for three minutes while they refuel in the kitchen.
I will look up. I will turn from my computer or pause my movie or set my book down. And I will soak them in.
This morning, I was watching home movies from when my kids were babies and toddlers. On the one hand, it feels like about three weeks ago. And yet on the other hand, part of me barely remembers even being the woman behind the camera who was narrating about Sara eating her vegetable soup or Jack rolling over for the first time. I barely remember their childhoods. That frightens me.
So today, I will thank Jesus for my children, through tears. I will thank him for the time I've been so blessed to have with them so far. I will thank him for every moment I get with them from here on out. I will ask him to help me truly remember these moments we have together now. And I will commit to stopping and slowing and asking and listening and just looking…really, truly looking at them.
Our time with them is brief. But our time with them is a gift. How can you soak in your babies today?
(c) Elisabeth K. Corcoran, 2014
Elisabeth is mom to Sara (17) and Jack (15-1/2). She loves spending time with her kids, her friends, reading and writing. She is the author of Unraveling: Hanging onto Faith through the End of a Christian Marriage, At the Corner of Broken & Love; One Girl, Third World; He Is Just That Into You; In Search of Calm: Renewal for a Mother's Heart; and Calm in My Chaos: Encouragement for a Mom's Weary Soul. All these books can be purchased on Amazon.com. Visit her website at www.elisabethcorcoran.com.
If you are in a difficult marriage or find yourself going through a difficult divorce, she has created two private groups on Facebook that she would like to invite you to. Simply email her at elisabeth@elisabethcorcoran.com for more information.
Her new project – Surviving in a Difficult Christian Marriage – released 02.14.14 on Amazon.
Elisabeth is a proud Member of Redbud Writer's Guild and has been featured on Moody's In the Market with Janet Parshall, This is the Day with Nancy Turner, and Midday Connection with Anita Lustrea.
Publication date: February 27, 2014