Single Parents Aren't Alone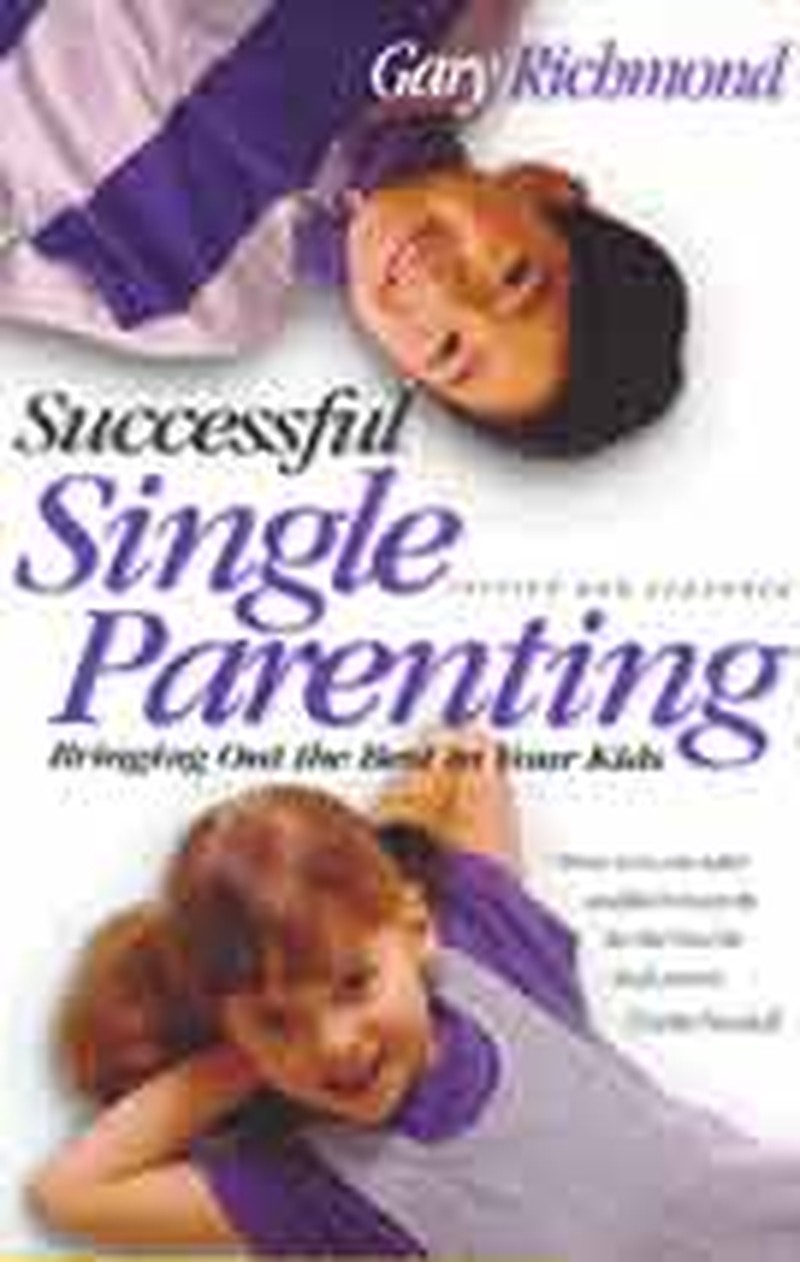 Life as a single parent is full of challenges - financial struggles, emotional angst, time pressures, and more. It's easy to feel alone and allow despair to overtake you when you must deal with these challenges day after day. But God is with you, and He stands ready to help you as you raise your child without a spouse.
Here are some ways you can approach single parenting successfully, with God's help:
Pray for the grace to be the kind of parent your child needs. Ask God to reveal your child's deepest needs to you, and commit yourself to focusing on them. Pray with and for your child often, as well. Even though you are likely in pain, don't forget to focus on your child.

Release whatever bitterness you have about the circumstances that caused you to become a single parent, such as a divorce or the death of a spouse. Ask God to heal you from the past and lead you confidently into the future. Don't give in to self-pity, no matter how difficult your circumstances; decide to approach life with a positive attitude fueled by faith. If you're struggling with depression, get help from a church counselor, surround yourself with supportive friends, and make sure you're eating a proper diet and exercising and sleeping enough.

Know that being single isn't all bad. Although you may rather be married, understand that you can survive and even thrive as a single person. Ask God to help you be content in your current season of life and make the best of it.
As worries arise in your mind, pray about each one specifically. Listen for God's guidance about how you should handle each situation, and trust Him to remain in control, bringing good even out of bad circumstances.

Let people know about the specific needs you have, and look to family, friends, church members and government agencies to help you meet them.
Accept the fact that you won't be able to do everything you used to do as an intact family, nor spend as much money. Ask God how you should adjust your schedule and your budget, then ask for the grace to do so and the peace to live with the changes.

If you're divorced, do everything you can to be sensitive to the deep pain your child feels as a result. Make every effort to interact respectfully with your former spouse, and never force your child to take sides or insult your former spouse (whom your child loves) in front of your child. Listen to your child when he or she expresses thoughts and feelings, assuring your child of your love without judging him or her or trying to solve all the problems.

Regularly assure your child that you love him or her, that you'll never leave, and that your mate's decision to leave wasn't your child's fault.

Be sure to keep your word to your child, maintain a fairly consistent family schedule, and model stable behavior for your child. Give your child regular chores to perform at home and let him or her participate in making family decisions whenever possible. Establish traditions with your child, and set aside times to fully communicate with him or her on a regular basis.

If your child is struggling with anger, find counseling for him or her through school or church, and pray often for healing.

If you don't have custody of your child, call, e-mail, or write letters often to stay in touch. Make sure your child can always reach you. During visits, don't avoid discipline or spend too much money in attempts to win your child's favor; the most loving thing to do is to set and maintain proper boundaries that will help your child grow into a responsible person. Instead, focus your attention on your child during your visits and find activities you both enjoy doing together. Before picking up your child, ask your former spouse if there is anything you should know prior to the visit about what's been going on lately in your child's life.
Look for creative ways to meet your needs for time alone and with adult friends, away from your child. Spend some time relaxing, and some pursuing personal growth -- especially spiritual growth. Don't allow your single parenting duties to overtake your entire life. You'll be a much better parent when your own basic needs are met.

Don't leave your child with too much idle time, which is too often filled with dangerous activities. Work with your child to set goals, and invest your time into helping your child work toward those goals through productive, creative activities.

Don't consider remarrying if you're not honestly at the point at which you consider yourself complete as a single person. Make sure that you're truly looking to God to fulfill your needs, rather than another person. If and when you do begin to date, don't introduce the person to your child until the relationship begins to get serious. Maintain purity in your dating relationship, and be sure that the time you spend dating doesn't interfere with your time with your child. Assure your child that he or she will always be a priority in your life. Don't force your child to build a relationship with your dating partner; just gently encourage it, and let your child know that the person will not be a replacement for his or her other parent.
Adapted from Successful Single Parenting by Gary Richmond, copyright 1990 by Harvest House Publishers, Eugene, Ore., www.harvesthousepubl.com, 1-888-501-6991.
Gary Richmond serves as a pastor to single parents at the Evangelical Free Church of Fullerton, Calif. He speaks at Christian camps, churches, and schools throughout the western United States and Canada.
If you're a single parent, what challenges do you face? If you know a single parent, how can you help him or her? Visit Live It's forum to respond, or read what others have to say. Just click on the link below.