What Do I Do When I've Been Unjustly Accused?
Pam Kanaly

Co-founder, Arise Ministries

2013

14 Nov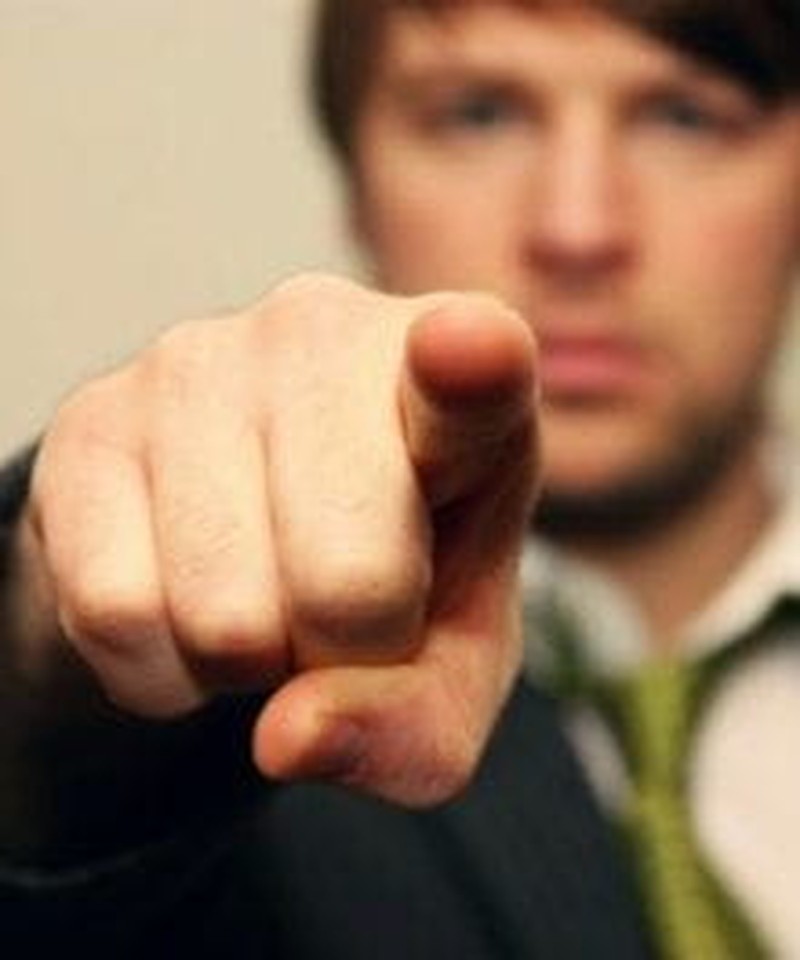 Have you ever been in a situation where someone accused you of being dishonest, deceitful, or underhanded concerning the way you dealt with an issue? Perhaps a former spouse battered your integrity by suggesting that you harbored a hidden agenda or an acquaintance assaulted your character and it caught you completely off guard. None of us likes to be unfairly denounced when we know in our hearts there was no deceit what-so-ever.
So what do we do when the sting won't go away or the other person refuses to mend the conflict? Should we let it fester or follow Jesus' example in how He dealt with injustice? Friend, following Christ's advice always leads to emotional freedom. We can move from that initial shock of accusation into that blessed state of spiritual release. But how?
l. Pursue Your Calling.
God's Word warns in Matthew 5:11: Blessed are you when people insult you, persecute you and falsely say all kinds of evil against you because of me. How can we be blessed by God when we're misunderstood, blamed for wrong motives, misquoted, or even ostracized because of our views? We can remember that as followers of Christ we've been called to endure affronts of all shapes and sizes. Yet, we often forget that instruction, finding ourselves stunned when verbal injuries come our way even though Jesus gave us a heads-up in Luke 17: You will have offenses. Therefore, we need to decide beforehand: Will I plant a seed of bitterness when I'm treated unfairly, or will I position myself for a blessing knowing it is God who defends me?  
2. Practice Forbearance. 
In Ephesians chapter four Paul shares in a rather comical way how we should act when others either get on our nerves, disappoint, or insult us. He states in verse 2, Always be humble and gentle. Patiently put up with each other and love one another. Most of the time when we've been wrongly blamed, the last thing we want to do is be tolerant of that person and practice restraint. After all, wouldn't it be easier to do what comes naturally and just let it rip, retaliating with all our might? Yet God says that responding with gentleness puts us on the high road, the pathway to inner healing and God's expansive favor. Friends, if we believe in God's sovereignty, then we also must believe that God has allowed the offense. And if that's true, then even the worst others do to us serve a higher profit.  
3.  Protect Your Heart
The Bible tells us in Proverbs 4 to stand guard over our hearts, motives, thoughts and desires because out of them flow our actions and words. So how can we place a garrison over these stations in our inner life? We can pray, Oh, Lord, let the truth about this injustice be known and let Your will be done. By praying in this way, we've shifted the focus to God, our Defender, rather than the other person, our accuser. We can give thanks that God is proving His sufficiency in raising us above our rebuke. By thanking God for this situation, we make Him look great. Such a mindset gives the Father glory.
4.  Place Your Reputation in God's Hands  
We never think about the value of our personal honor when everyone loves us and thinks we're adorable. Yet it becomes an issue when our integrity is at stake, feeling the curtness of someone else's criticism. So what's one to do with the need to set the story straight? I Peter 2:21-23 gives direction to our way of escape: To this you were called, because Christ suffered for you, leaving you an example, that you should follow in his steps. 'He committed no sin, and no deceit was found in his mouth.' When they hurled their insults at him, he did not retaliate; when he suffered, he made no threats. Instead, he ENTRUSTED himself to him who judges justly.
I love that "entrusted" word. Its initial meaning is a bank term, suggesting that one make a deposit or place the concern into another's hands and let go. In times of being unreasonably indicted, God invites us to give the altercation to Him and then examine the hidden person of our hearts. Will we retaliate appeasing our emotions, or will we commend to God our hurt as an act of worship? These instances of undeserved unkindness serve as opportunities to demonstrate to the world how a child of God reacts when crushed under an avalanche of false statements.  
Friends, if we don't choose well, God just might allow another denunciation to come our way until we choose to handle it His way. I don't know about you, but I'd rather follow God's advice NOW than find myself two weeks down the road deeper ensnared by the same 0l' injustice.  
Pam Kanaly, author and one of America's leading advocates for single mothers, co-founded the national single mothers' conference – Survive 'N' Thrive. Pam exudes a God-given passion for seeing women of God know their value in Christ the King. She's the co-founder of Arise Ministries, having been featured on the 700 Club and other national programs. www.ariseministries.net
Publication date: November 14, 2013