Where Is Your Treasure?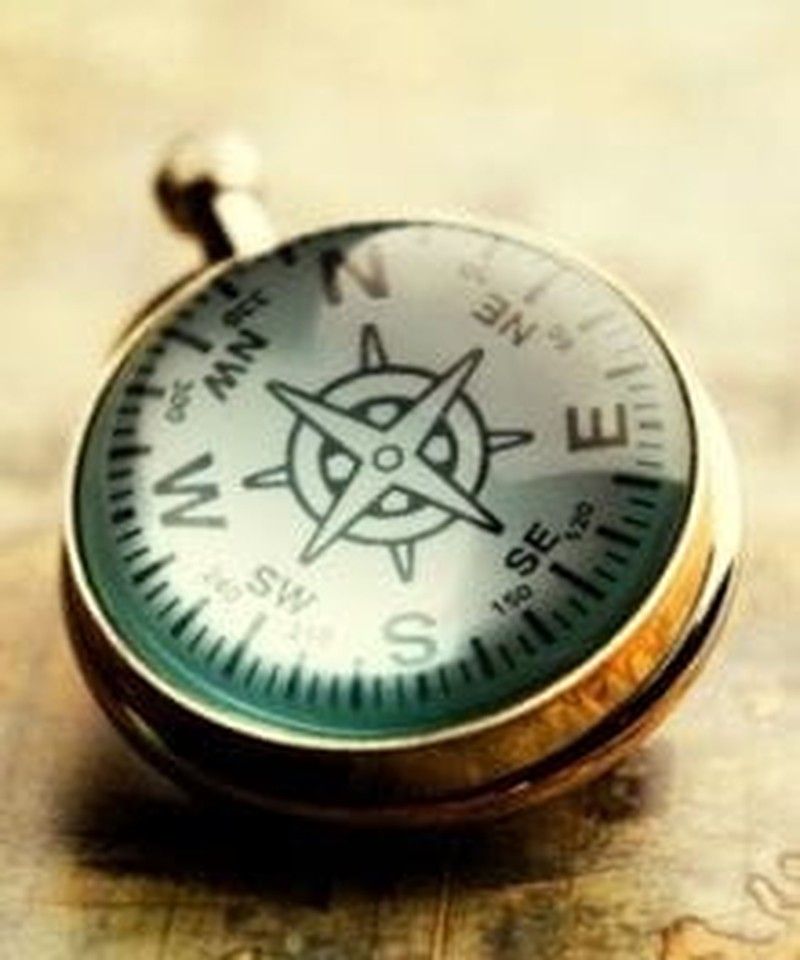 Editor's note: This is the fourth and final in a 4-part series entitled "More Than a Conqueror" about the everyday challenges of being a single father. To read about The Other Man, click here. To read about Loving the Unlovable, click here. To read about The Responsibility of Single Dads, click here.
Do not store up for yourselves treasures on earth, where moth and rust destroy, and where thieves break in and steal. But store up for yourselves treasures in heaven, where neither moth nor rust destroys, and where thieves do not break in or steal; for where your treasure is, there your heart will be also (Matthew 6:19-21, NASB).
I'm sure when single parents are approached with the question of "What do you struggle with the most?" one of the top answers by far has to be "money." Granted, there are a billion different factors when it comes to living arrangements, custody, child support and alimony, and employment - but I would say that the vast majority of single parents do struggle financially. Just like everything else the Lord has entrusted to us, the way we handle our resources is very important to Him. Now, for time's sake, I will not go into a long list or sermon on money - that's a common topic among Christians and churches. Instead, I'm going to focus briefly on the tail end of the scripture above: "where neither moth nor rust destroy…there your heart will be also." 
In my own personal opinion, I would say the area that single parents struggle with the most (and many do not even realize it) is in their relationship with the Lord (or lack thereof). According to some statistics, only 5-12% of single parent households attend church on a regular basis, and I would guess that the majority of those would be the moms. We are in a spiritually bankrupt nation of desperation when it comes to seeking strong, Christian male role models. Many of us, myself included, did not receive that type of upbringing from our dads - so we have little to go off of when it comes to leading our own kids. Nevertheless, instead of approaching a situation with an attitude of defeat, let's focus on it more like, "Okay, I have a situation here. It may not be the most ideal of circumstances, but how can I make the best of what is laid out before me?"
That was the crossroad I came to after my daughter was born. I was raised in a non-Christian, single parent home, living with my mom. Although I attended church sporadically as a child (CEO's: Christmas and Easter Only), I never received that firm foundation that would be required for when I reached adolescent and young adult years, a foundation that possibly could have helped me withstand the dangers and trials to which life would expose me. As I mentioned in part one of this series, I knew something had to change once my daughter was born, and I surrendered myself to the Lord when she was eight months old. Since then, Jesus has given me a life that I could have never imagined, especially when I thought my life was in a complete tailspin. He has raised me to a level of discipleship, fatherhood, and leadership that could have only come from Him.
The point I'm getting at here is as the above verse states, "for where your treasure is, there your heart will be also." Yes, we all have essential needs such as food, shelter, clothing, and financial resources, but those cannot be our primary focus. Our eyes, hearts, and minds MUST be turned towards God and His love for us, to seek Him first and everything else will be added to us (Matthew 6:33).
Our children are facing a completely different world nowadays compared to what we grew up in. Pressures such as looks, sex, and social position are at an all time high. They are poured on to our sons and daughters through music, media, social networks, and occasionally - their parents. All of this is happening as we fall further and further away from God as a nation. In a nutshell, we are condemning our children to spiritual and physical prisons by not keeping fathers involved, and - most importantly - by missing the mark of bringing them up in the discipline and instruction of the Lord (Ephesians 6:4). That whole line of, "Do as I say and not as I do" in my opinion is one of the biggest loads of "stuff" that we could ever say to our kids. As fathers we are called to lead our children, no matter what our circumstances and despite the upbringing we've had ourselves. God created us that way and anything less goes against our very nature. I'm sorry, but I get very emotional when topics like this arise, mainly because I know the answer is standing right before us in the form of Jesus Christ. Will you make that commitment as a single father today to rise above your circumstances and surroundings to lead your children in Christ? Will you not conform to the world, but be transformed by the renewing of your mind?
Here's my prayer for you, Dad:
I pray that you seek the Lord with all of your heart and love Him with everything you've got.  I pray that you follow the words of Paul in 2 Corinthians 4:18 "While we do not look at the things which are seen, but the things which are not seen. For the things which are seen are temporary, but the things which are not seen are eternal." I pray that God blows you away with His abundant provision, whatever that may look like. Most importantly, I pray that you remain faithful as a man of God and strive to lead your children in Christ. When you do, you truly have become "more than a conqueror!"
Matt Haviland is the founder of "A Father's Walk" single dad ministry and the author of the book, A Father's Walk: A Christian-Based Resource for Single Fathers. He currently lives in his hometown of Grand Rapids, MI, is the co-founder of the Grand Rapids Single Parenting Expo, and is a single dad to a beautiful little girl himself. For more information on the ministry, please visit www.afatherswalk.org.  
Publication date: April 11, 2013