Storm Stories: Being a Light in the Darkness for Our Kids
Kim Wier

Engaging Women Ministries

2005

10 Oct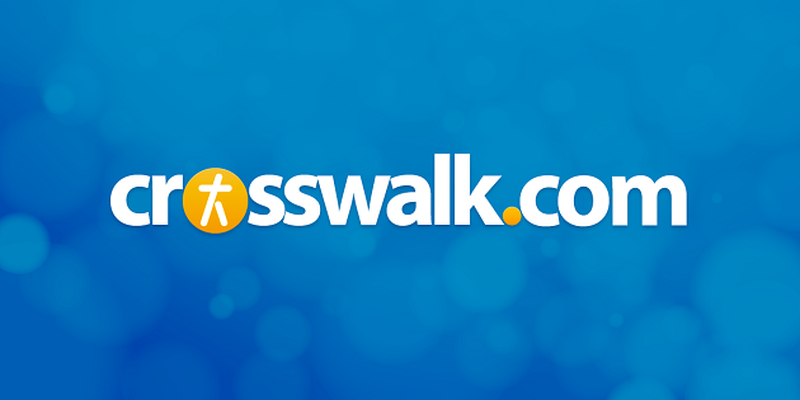 I dropped out of Girl Scouts. I flunked a course in Military Science. I almost burned down a national forest while camping. Five days without electricity, however, was the real test of my survival skills. Forget a desert island; I was stranded in my house with five kids, two parents, one husband, five dogs, four cats, a bird, a ferret, a mouse and two rabbits.
We woke the morning Rita arrived to dark skies hinting at what was to come. We quickly made coffee then took our places on the front porch for the blustery show. Rita blew in with a furry, treating us to breathtaking scenes of swirling and swaying trees, cascaded by sheets of rain. All day and night, the wind howled through the trees. It was unbelievable that any remained standing, and a miracle that not one fell in our yard. A few branches and a lot of leaves were the only evidence of Rita's unladylike manner. She did however, leave us one gift: darkness. Like thousands of others we had to learn to function without the conveniences that are routine.
I took stock of my amenities: No air conditioning. That would be uncomfortable. No lights. That would be inconvenient. No oven. I'd hardly notice. No television. No problem. No cable or internet news. No!
Thank goodness for what we did have: a propane grill, a portable radio, lanterns and candles, board games, phone service, and a bathroom scale with its digital LCD backlit screen so that even in the hurricane-induced darkness I could be reminded of how much weight I needed to loose. With those few necessities, we entered survival mode.
It was grueling for my daughter who had to conduct her three-way calling to friends in the heat. It was awful for my son who had to play games with real people instead of inanimate electronics. Barbequed chicken on the grill was a far cry from microwave spaghetti, but we endured. And when it got really hot, we visited the local video store for cold drinks and a cool place to hang out.
We were the fortunate ones. Others suffered while we were inconvenienced. Our greatest concern was the darkness itself. With lights out in our neighborhood, most families sought refuge elsewhere. We felt like the last outpost. With the sun setting the second day, the dark was taking a toll. We were anxious about security and helpless in the dark, but not for long. Thanks to my husband who conveniently owns an RV dealership, he ran power from a camper for one lamp into the house.
One lamp -- that's all it took to chase out the darkness that had closed in around us. One lamp turned our lonely outpost into a party within the hour. Friends, drawn by the light, came in from their dark dwellings for an evening of games and laughter. With one light burning in the window the anxiety lifted and our neighborhood didn't seem so vulnerable.
Nothing else had changed. We still had no conveniences. We still didn't know when life would return to normal; but we were not in the dark.
The same cannot be said for "normal" life. There, darkness is a reality. The world, our country, even our community comes by darkness naturally because "men loved the darkness rather than the Light." (John 3:19) It can be a scary place at times. A place where parents worry about raising their kids. Yet, darkness does not have to stand. One light, your light, can drive it away.
"For everyone who does evil hates the Light, and does not come to the Light for fear that his deeds will be exposed. But he who practices the truth comes to the Light, so that his deeds may be manifested as having been wrought in God." John 3:20-21
"You are the light of the world. A city set on a hill cannot be hidden; nor does anyone light a lamp and put it under a basket, but on the lampstand, and it gives light to all who are in the house. Let your light shine before men in such a way that they may see your good works, and glorify your Father who is in heaven." Matthew 5:14-16
Your light makes a difference, even if you sometimes feel that you are the last outpost. It makes a difference in your family, in your workplace, in your neighborhood and even your church. Your light draws people in just as our lonely lamp did.
And especially for parents: your light makes a difference to your children. Think of times when you were a source of confidence, calm, and faith during uncertain circumstances. Were they not drawn to you and your example? When you are willing to be the light -- sometimes the only light -- don't be surprised when your children are also willing to be a solitary light in the stormy darkness around them.
This is the message we have heard from Him and announce to you, that God is Light, and in Him there is no darkness at all. 6 If we say that we have fellowship with Him and yet walk in the darkness, we lie and do not practice the truth; but if we walk in the Light as He Himself is in the Light, we have fellowship with one another, and the blood of Jesus His Son cleanses us from all sin.1 John 1:5-7