Teaching the Littlest Ones about God
Leslie Strobel

Contributor, The Grandmother's Bible

2008

28 May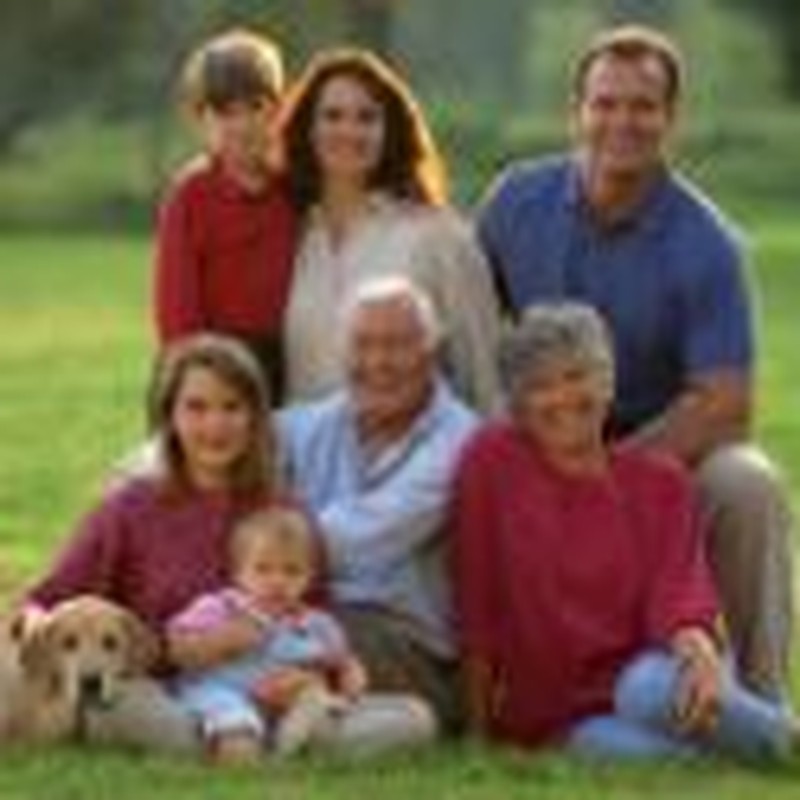 I'm new to grandparenting. My granddaughter, Abigail, is 14 months old as of this writing, and all that I would love to accomplish as a grandmother is still in the early development stages in my mind. But it is my heart's desire to do all I can to help Abby, as well as all the other grandchildren to come, to have a personal relationship with Jesus. I also want them to know without question that they are loved not just by their parents and grandparents but by the one true God who made them.
Matthew 6:25–34 has always had a special place in my heart because it was one of the first passages that God used to reveal his love and care for me when I was a new believer. It tells us to "look at the birds of the air; they do not sow or reap or store away in barns, and yet your heavenly Father feeds them." And "See how the lilies of the field grow . . . God clothes the grass of the field . . . Will he not much more clothe you?"
How does one start the process?
How does one start the process of teaching a one-year-old child the realities of the one true God of the universe? As I waited for Abby to be born, I often thought about how I'd go about it. But when she came for her first visit at four days old, a tradition was inadvertently started. She was fussy, and in an attempt to ease her, I took her for a walk in our garden. Living in Southern California allows me the joy of flowers year-round, and I set about to show them to her. She immediately stopped crying, and from that day on, every visit to Gigi and Grandpa's includes a stroll in the garden.
When we're in the garden together, Abby and I look at the flower petals, feel their softness and admire their color and perfume. We watch the hummingbirds dart from flower to flower getting their daily meal. We view life going on in my garden—God caring for its inhabitants.
Psalm 121:7–8 says, "The Lord will keep you from all harm—he will watch over your life; the Lord will watch over your coming and going both now and forevermore."
I want all my grandchildren to understand that the God of all creation has eyes that see and ears that hear each and every thought, word and deed. I want them to know that they can come to him with all their worries, needs and desires.
How could I start teaching Abby these precepts and how old would she need to be? The irony of being intent on teaching Abby about God's love and care for her is that, although I know in my head and through my history that God loves me, I am discovering once again the excitement and freshness of my relationship with him.
God's provision
When I'm walking Abby in the garden to show her God's provision for the birds and flowers, I sense God's fatherly relationship to me. I feel like a child seeing these things in a way I haven't before. The birds are sweeter and more precious as creatures made by God. The flowers are more vibrant in color and delicate in their structure, clearly a work of the master gardener. As a child of 50-something, I have the knowledge of a world that often seems out of control. Yet in the garden I suddenly feel protected and sheltered, and I am reminded of all that I'm hoping for Abby to understand someday in new and more significant ways.
The concerns over the "how to" and "when" of starting to teach a child about God was forgotten during an obvious and natural activity that came about without planning or thought. You just do it! Could it be that, in the process, the real blessing of being a grandmother isn't just once again having a child in your life, but rather becoming a child again in God's life?
Excerpted with permission from The Grandmother's Bible (Zondervan, 2008). With a year's worth of devotions by women such as Ruth Graham, Elisa Morgan, and Elizabeth George, special Saturday and Sunday devotions, and a wealth of articles, prayers, and other features, The Grandmother's Bible gives guidance and encouragement for today's active grandmother to instill a legacy of love, acceptance, faith, and character in her grandchildren. To order, click here.
---
Leslie Strobel, who lives in Southern California, is a wife to Lee, a mom to Alison and Kyle, a mother-in-law to Daniel and Kelli, daughter to Helen, and a very proud grandmother to Abigail (and hopefully others someday). When she's not playing with Abby, she's happiest when she's with one of the above or with friends.