Teen Girls at Risk
Erich Roach

Baptist Press

Updated

Mar 26, 2008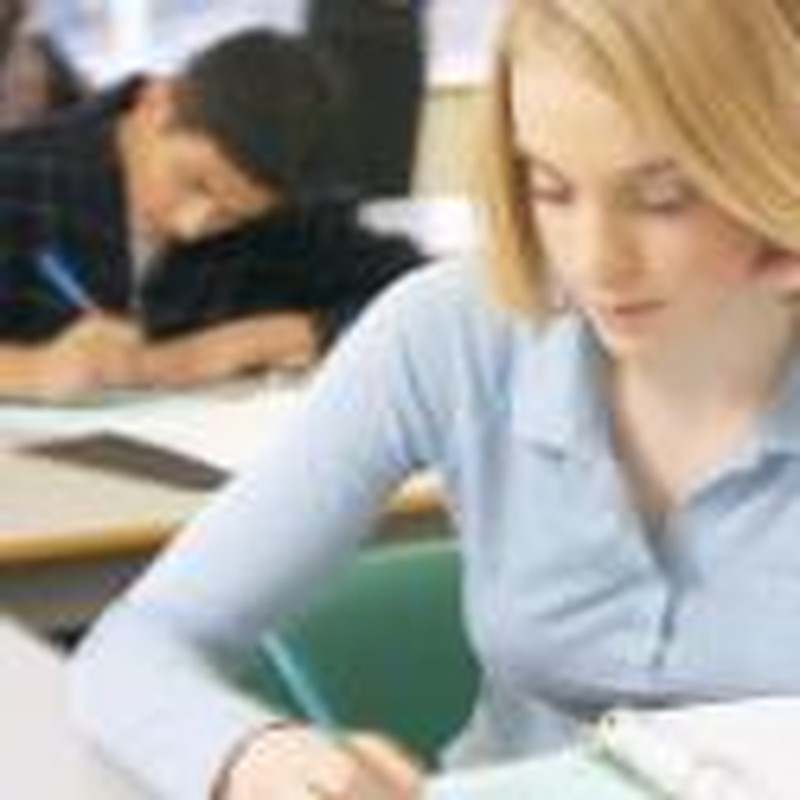 March 26, 2008
NASHVILLE, Tenn. (BP)--Teenage girls particularly are at risk amid the permissive sex attitudes American culture has propagated for decades, leading to an epidemic of sexually transmitted diseases, a Southern Baptist physician told Baptist Press.
Don Buckley, a family physician in Pensacola, Fla., said a study released March 11 by the U.S. Centers for Disease Control and Prevention "confirms the tragic stories that we in primary care hear virtually every day."
The study found that at least one in four girls between the ages of 14 and 19 nationwide is infected with a sexually transmitted disease, amounting to 3.2 million youth.

Richard Ross, co-founder of the True Love Waits movement, said churches are "getting lazy" in promoting abstinence as the only safe method in preventing the spread of STDs, teen pregnancy and a myriad of challenges that can stem from premature sex.

"Teen sexual activity rose for 20 straight years, from 1973 to 1993," Ross told Baptist Press. "True Love Waits started in 1993. Since then, teen sexual activity has dropped for 14 unbroken years. But in 2008, there has been a slight uptick. If the church is not vigilant, we will go right back where we were."

As evidence that some churches have become lax in their efforts at curbing teen sex, Ross said he has spoken with numerous pastors who have said their churches present the True Love Waits abstinence challenge only once every three or four years.

"We need a red alert to jar pastors and youth ministers out of their complacency," Ross, a professor of student ministry at Southwestern Baptist Theological Seminary in Fort Worth, Texas, said. "They think the stats will just continue to drop on their own, and 2008 proves that is not the case."

Daniel Heimbach, a professor of Christian ethics at Southeastern Baptist Theological Seminary in Wake Forest, N.C., said his main concern with the CDC statistics on STD rates is "the indication of the lack of any sense of personal responsibility and the cheapening of sex and relationships, and the implication that has not only for individuals but for the culture as a whole."

Heimbach, like Buckley and Ross, said the solution to the alarming statistics is an increased emphasis on sexual abstinence among the nation's youth.

"It shows the erosion of the moral foundations of our society and culture, which is by God's grace protected by sexual standards that God gives in terms of saving sex for marriage," Heimbach, author of "True Sexual Morality: Recovering Biblical Standards for a Culture in Crisis," said of the study.

"This is obviously an indicator of the huge number of people -- in this case girls, but it obviously takes boys as well -- that are engaging in sexual activity in very immoral and unprotected ways, unprotected morally and unprotected health-wise," Heimbach said. "This is a disaster in the making, and the only answer is to respect and uphold God's standards and be kind to others in the process but say, 'You're heading on a road toward destruction.'"

Ross said one of the most effective ways for churches to lead in efforts to save youth from the harmful consequences of premarital sex is to introduce them to the abstinence message through an emphasis like a True Love Waits dedication ceremony. Such services, he said, need to be held on a yearly basis in order to reach as many youth as possible.

"Perhaps church leaders shy away from an annual promise ceremony because they don't want to ask a student to sign six cards while young," Ross said, referring to the pledge cards that students sign promising to abstain from sexual activity until marriage. "They have missed the point. We never ask teenagers to make multiple promises.

"In fact, it offends Christian students when they are asked to promise again," Ross said. "In their minds, their original promise was a promise to God and that promise stands to their wedding day and beyond."

The annual invitation to participate in a True Love Waits promise ceremony, Ross said, should be made to middle school students recently promoted into the student ministry department, to all students who have committed their lives to Christ during the past year, and to students who have joined the church and have no background with the abstinence movement.

"Students who have made promises in previous years participate in Bible teaching on purity and they attend the ceremony to support the first-timers, but no one places yet another card in their hands," Ross said.

The idea that promoting abstinence through a commitment service every few years is enough must be corrected, he said.

"Few churches highlight international missions only once every few years. Few would decide to offer Vacation Bible School only once every few years. Churches give annual attention to those initiatives because they have Kingdom importance," Ross told BP. "Those initiatives matter in people's lives in the same way that a lifestyle of absolute purity matters.

"If we are vigilant, the statistics will continue to improve," he added. "If we are not, all the tragedies that attend teen sex will increasingly be part of our families, churches and nation."

Buckley, from a physician's perspective, said abstinence needs to be the major message for youth, especially given that teenage girls' bodies are particularly susceptible to STDs because of factors accompanying their physical development.

"There is no fool-proof safe sex practice outside of a monogamous marital relationship," Buckley said. "There is in this fallen world a place for things such as HPV vaccinations, but that is not our primary message. Our goal is sexual purity and abstinence before marriage."

Regarding the physical implications of girls being infected with an STD, Buckley said one chlamydia infection gives a woman a 25 percent chance of infertility.

"About 30 percent of infertility is due to scarring of the fallopian tubes, and about half of those cases are due to chlamydia," Buckley said. "Chlamydia is often a silent sexually transmitted disease. You may not even recognize an infection sometimes."

Buckley also said it's a myth to say that condoms are an effective prevention method against certain STDs.

"It's kind of ridiculous to think that condoms are the answer when condoms have a 25 percent failure rate for preventing pregnancy. They're not the answer." The standard, Buckley reiterated, is abstinence -– "sexual purity before marriage and maintaining a monogamous marriage relationship."

---

Erin Roach is a staff writer for Baptist Press. For more information on True Love Waits, a ministry of LifeWay Christian Resources of the Southern Baptist Convention, visit the website at www.lifeway.com/tlw.
(c) 2008 Baptist Press. Used with permission. All rights reserved.